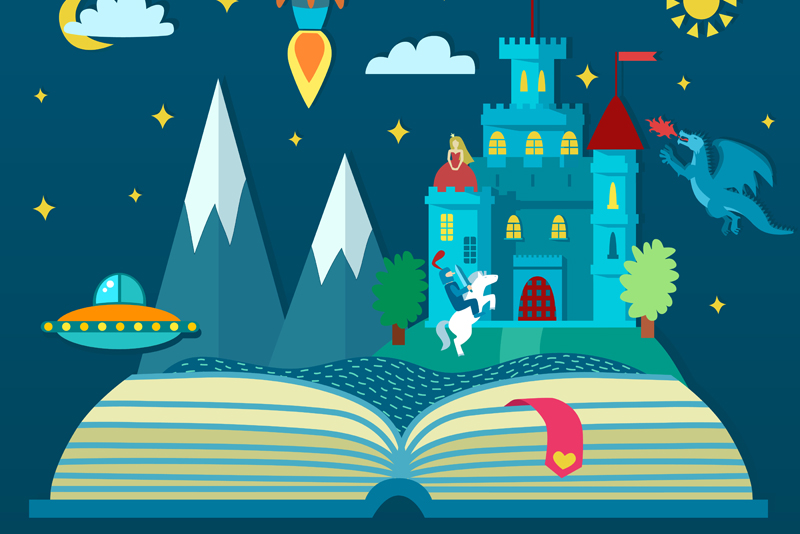 Choosing the Right Words

How do you choose the right words for a children's story? Do you have a philosophy of language that you want to impart in your stories or articles for children? When you were a child did you relish books with lots of long words in them or did you struggle as a reader and have to sound out words very carefully?

When it comes to children's writing, there seem to be at least two philosophies. The first philosophy might be "don't be afraid to use words that are challenging to children." The second philosophy might be "use words that children can learn and comprehend easily." I think my philosophy is a combination of these two. If you are writing a read-aloud book, a parent or teacher will be reading it to a child or children in a classroom. You need to consider the intended grade-level of each child. Will the story make sense to your target age range when it's read out loud? In a year or two, will the same child who fell in love with the story be able to pick up that book and read it by himself or herself?

If you're struggling with which words might be appropriate for which ages, I highly recommend the Children's Writer's Word Book by Alijandra Mogilner (ISBN 0-89879-951-1). I've had this well-researched reference book on my shelf for a number of years so there may be a new edition available. This great guidebook has words broken down by reading levels and includes advice and tips on word usage for children's writing.

If you write a book where most of the words are challenging for the grade level, it may be too difficult for children to understand or eventually read themselves. But what happens when you want to use a word or two that are above the reading level of the intended child? Should you shy away from using those words or should you use them with reckless abandon? This question may be more difficult to answer.

After all, many fairy tales or lyrics would be abandoned entirely if the level of vocabulary was the final guideline for whether a story is suitable for a child. Who doesn't remember Rumpelstiltskin? Or the infamous nonsense word "supercalifragilisticexpialidocious" from the lyrics of Mary Poppins? When my sisters and I were little we treasured new words as if they were sparkling diamonds and especially if we had to run to the dictionary to find out what they were. And if they weren't in the dictionary we ran after our parents asking them a million questions about why a perfectly good word such as "supercalifragilisticexpialidocious" was not in the dictionary.

On the other hand, the Dr. Seuss book "The Cat in the Hat" has only 236 unique, mostly one-syllable words. The story goes that in 1954, Life Magazine published a report about illiteracy among school children. Children were not learning to read because they thought their books were boring! William E. Spaulding, a textbook editor at Houghton-Mifflin Publishing, who later became chairman, challenged Dr. Seuss to write an engaging book for children that used words from a list he'd compiled of important words for first-graders to recognize. Nine months later, "The Cat in the Hat" was born.

Choose your words carefully and use them to tell an engaging story. If children know the words, the words will be reinforced as they read your entertaining tale. If they don't know the words, they'll run to the dictionary and look them up or they'll ask their parents a million questions. In any case, they'll learn and they'll have fun. Isn't that what reading is all about?

You can purchase the Children's Writer's Word Book at Amazon.com.





Related Articles
Editor's Picks Articles
Top Ten Articles
Previous Features
Site Map





Content copyright © 2022 by Annamaria Farbizio. All rights reserved.
This content was written by Annamaria Farbizio. If you wish to use this content in any manner, you need written permission. Contact Annamaria Farbizio for details.