Matching Your Writing to a Category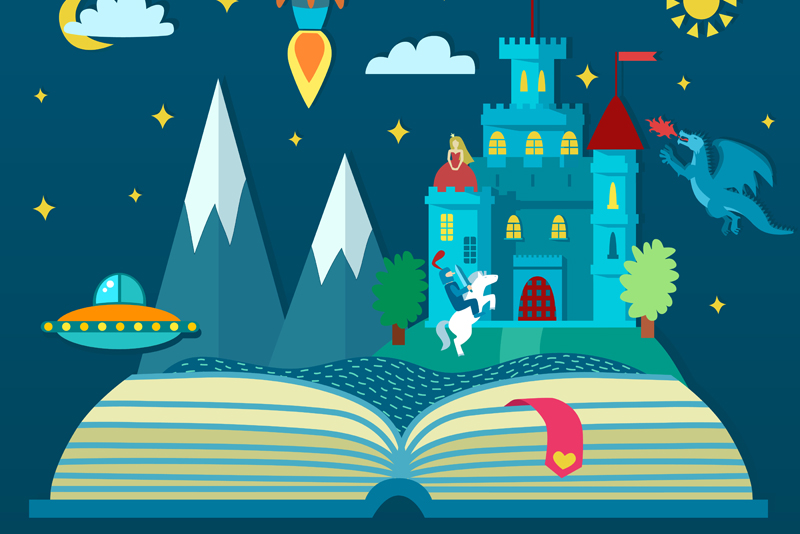 When someone says the words "children's book" what's the first thing that comes to your mind? Do you think of a young adult novel like J.K. Rowling's "Harry Potter and the Half-Blood Prince" or do you think of a picture book, such as Maurice Sendak's "Where the Wild Things Are"? The broad category of children's books includes many different types of books for different types of readers. Let's take a tour of some of the typical characteristics of varying categories of children's books for the youngest readers.

Board Books
Board books are made from very stiff cardboard. They're thick but generally have lots of colorful illustrations, very few words and very few pages. Board books sometimes contain cut-outs and other types of intriguing surfaces for tiny fingers to touch. Board books take a lot of love and possibly even more abuse. They're practically impossible to destroy and they're made for the littlest toddlers. I once saw a toddler carrying a special board book in a restaurant. It was the 22-page book "Ten Little Ladybugs" (ISBN-10: 1581170912) and this little girl was fascinated by the plastic ladybugs. During the course of my half hour meal, I saw her mom read the book to her, I saw the little girl play with the book herself (she was making up little songs as she turned the pages!), I saw her sit on the book to prop herself up at the table and I saw her throw it back and forth to her dad as if it were a rag doll. Older children at the table were interested in this clever number concept book as well.

Picture Books
The category of picture books is a broad category, but there are some general characteristics that most picture books share. The standard page length is 32 pages and the reason for this goes back to the way traditional offset printing works. Books are printed in groups of pages called signatures. Signatures are made by printing one large sheet of paper and then folding it to create numerous pages before gluing it or sewing it into a binding. That's why most picture books are either the standard signature of 32 pages or some other multiple of 8, such as 24, 40 or 48. Most picture books have full-color illustrations, although some two-color books come to mind, such as the captivating and clever picture book, "Olivia" (ISBN-10: 0689829531). When you first start to write for this category, the limitations of the standard 500-1000 words of text and standard 32-page size are a little daunting. With practice, masters of the picture book learn how to tell a complex story within these parameters. Part of the trick is that the illustrations need to be well-integrated with the text. In many picture books, you can't follow the story without the illustrations. The illustrations give breadth and depth to the story as well.

Picture books can be nonfiction or fiction. They can tell complicated stories or teach simple number or language concepts. The world of picture books is as varied as the authors who have written for this category.

Illustrated Storybooks
Illustrated storybooks contain longer stories that can stand alone without the benefit of illustrations. I have such a book on my shelf. It's a gorgeously illustrated retelling of one of my favorite Hans Christian Andersen stories, "The Emperor and the Nightingale." This version (ISBN-10: 0887080820) was published by a company called Rabbit Ears, www.rabbitears.com.

Many classic children's stories contained much longer text than we are accustomed to in the standard text today. My personal feeling is that this type of illustrated storybook is due for a revitalization in the marketplace.

In this article, we've covered the basic categories of children's books that are read to children. As children grow, they begin by reading picture books and then they progress to easy readers. We'll talk about the categories of easy readers in our next article.

Happy Writing!



Related Articles
Editor's Picks Articles
Top Ten Articles
Previous Features
Site Map





Content copyright © 2023 by Annamaria Farbizio. All rights reserved.
This content was written by Annamaria Farbizio. If you wish to use this content in any manner, you need written permission. Contact Annamaria Farbizio for details.