Plot or Character? Character or Plot?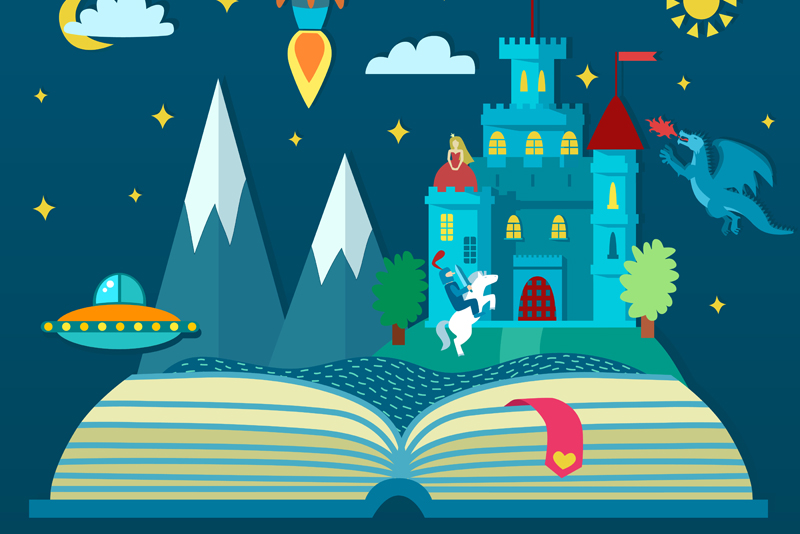 I'm sitting in the middle of my living room right now surrounded by some beautiful picture books and toys. One of the outstanding books in the pile is "Rocket Writes a Story" by Tad Hills. Rocket shares all the angst that the typical beginning writer experiences but there's one main difference between him and the typical writer. Rocket is a puppy! He's collected lots of words but isn't sure what to do with them. His teacher, a tiny yellow bird, tries to give him some guidance. "Write about what inspires you!" she whispers into his ear and Rocket spends quite a bit of time thinking about what inspires him. He decides that the scent of pine needles is inspiring to him and he sets out on a quest to discover how he can connect the words he has learned to write a story. Along the way he discovers the heroine of his story and uncovers the plot. This charming picture book helps the youngest writers understand the process of writing and makes me reflect on the age-old debate of what comes first the plot or the character.

Yesterday, I watched an interesting show on one of the home networks. Two cousins in the construction business were going to remodel a kitchen for a young couple. They started selecting materials for the kitchen and they "fell in love with" this beautiful pale green moroccan tile that they were selecting for the backsplash. That tile was so inspiring to them that they ended up coming up with a remodeling theme for the entire house and were motivated to do a much more extensive remodel than they had originally planned. That piece of tile in a sense became the new "character" for that house and the remodel was the "plot" that became the story of that tile.

So what drives the story you're currently writing? What should you develop first, the character or the plot? You as the writer dictate this choice. Perhaps your inspiration for an adventure story comes from recent newspaper headlines. You can see the entire plot in your mind's eye. Now all you have to do is to find a hero or heroine you can put into that situation. The strengths and weaknesses of the character you depict will play off the plot elements as the story develops. Think about the character of Robert Langdon in the Da Vinci Code. His backstory includes the fact that he fell into a well at the age of 7 and suffers from claustrophobia as a result of that incident. That phobia is a driver throughout the plot as Robert gets put into situations where his claustrophobia is aggravated by the environment and events. The Da Vinci Code is a very plot-driven novel but the character of Robert Langdon and his reaction to these events still cement the story and hold your attention as you read.

If your starting point is a plot that zigs and zags, until the asteroid is destroyed and once again earth is safe, try experimenting with different types of characters until you see which ones have the strengths and weaknesses that will make this plot a unique piece of science fiction. Who will save the earth? Could a 12-year-old science whiz kid do it? What if he knows what to do but has spent most of his life in the lab and now has to take on the challenge of blasting off in a rocket?

If your starting point is a unique character, whose psychology, traits, and experiences are an endless source of fascination, make sure you place that character into a plot that polarizes his or her traits so that readers can experience the way the character is transformed throughout the plot of the story.

Character plays off plot and plot plays off character. One of the joys of being a writer is to have a small kingdom that you create with words on a blank page. Experiment with that kingdom and see which inspiration takes you where you want to go. And don't forget to smell the pine needles on your journey.

Happy Writing!









You Should Also Read:
Plot Articles From BellaOnline's Fiction Editor


Related Articles
Editor's Picks Articles
Top Ten Articles
Previous Features
Site Map





Content copyright © 2022 by Annamaria Farbizio. All rights reserved.
This content was written by Annamaria Farbizio. If you wish to use this content in any manner, you need written permission. Contact Annamaria Farbizio for details.