The Complete Antidote to Holiday Dread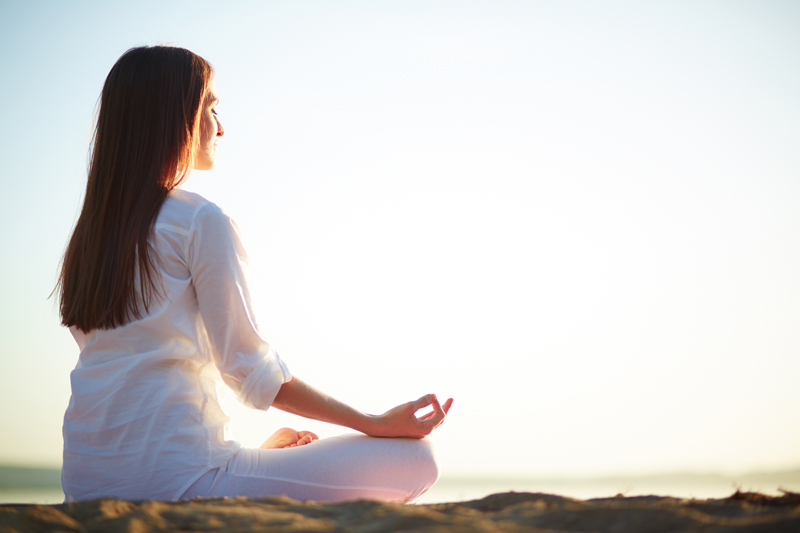 Whatever stressors we experience during the year the holidays intensify that stress and underscore what is missing in our lives. For example, if we are alone, we are lonelier. If we have a great deal of social obligations, we tend to feel overwhelmed, seeing them as a chore and worrying about sabotaging our diet. If we are living on a budget, watching the vast number of commercials for luxuries reminds us of what we don't have - fueling our desires; and finally we measure how much friends and family love us or don't based on the gifts they give us.
In addition holiday stress lasts all the way from before Thanksgiving to New Year's. And New Year's Eve carries its own innate painful moments: another year without any changes for the better and another year for a compulsory pricey night out or with no where to go or celebrate with someone special! The holidays can potentially be downright toxic, emotionally and physically. Many of us wish we could just go away and return when they're all over!
Ironically, this kind of stress is self-imposed. Most of us have everything we need: love, peace, joy, and friendship right in front of us. We all have the ability to choose to see the good in our lives and how much love we actually have. Often it is right there with us like a lost item we desperately search for, turns out that we are actually wearing it or it's in our pocket and we laugh.
If we are alone or have lost someone we shared a life with, then we can do volunteer work and make friends with other volunteers and the people we help out. We will belong and matter to others again. This is not a one-sided venture. A great deal of love and appreciation will be exchanged. This will help us expand our hearts to contain more than the grief-stricken scar.
If we are bouncing around from mall to mall, party to party and eating calorie laden foods and drinks, we can stop anytime we wish. From shopping on-line to gift certificates we can stop the madness. Regarding tantalizing food, we can choose wisely from the big spread. It's like working in a bakery, inhaling the sweet overindulgent smells and after eating our fill one day, and the next day, eventually we lose our interest and might even be repelled by the excessive sweetness. After awhile party food upsets our stomachs and we lose our taste for it. See our bodies are trying to tell us something, so listen!
No matter what program we view on TV the media is driving home the message of opulence made accessible into our living rooms; buy on credit. We hypnotically watch fancy cars wrapped in ribbons and women emerging in evening gowns bedecked in diamonds; do we stop and ask ourselves after the initial thrill of possession if we would be happier? Wouldn't we adapt and stop appreciating the luxury because the thrill is gone and the bill has arrived? After a short while the newness wears off and we are off and running seeking the next material fix, repeating our famous chant: "I'll be happy when…"
Friendship is put under the microscope every holiday season. "Is this all that she bought me when I bought her that special antique evening bag? Well, I should have known that she has been a user all along!" "I guess he doesn't really love me because he did not buy me a special gift. In fact, it looks last minute." Unfortunately, during the holidays we tend to tabulate and quantify our friendships which really have nothing to do with the material. But we can't help it. A great deal of re-gifting goes on too and when we see our presents re-gifted, we feel hurt. When we give a gift there are invisible strings attached. A possible solution is to buy ourselves what we truly want. This is a tangible action to reinforce the idea of self love. Then anything we receive from our friends is a happy bonus. It is unfair and inaccurate to measure abstractions like love and friendship in dollars, jewelry and gadgets. It is more appropriate to measure relationships by the degree of warmth and positivism they inspire.
This year let's tell our friends and family what we want from them instead of burdening them with the job of mind reader. Likewise they will reciprocate to lighten our load by telling us what they want from us. The doors of communication will open real wide for the rest of the year. And instead of complaining about what is missing in our lives, let's create our own opulent commercials about what we have! We can reframe any story with a happy spin. We can choose words that build up our significant other, our children and our home. It's not such a bad life after all – right?
---
Debbie Mandel, MA is the author of
Changing Habits: The Caregivers' Total Workout
and
Turn On Your Inner Light: Fitness for Body, Mind and Soul,
a stress-reduction specialist, motivational speaker, a personal trainer and mind/body lecturer. She is the host of the weekly Turn On Your Inner Light Show on WGBB AM1240 in New York City , produces a weekly wellness newsletter, and has been featured on radio/ TV and print media. To learn more visit:
www.turnonyourinnerlight.com


Editor's Picks Articles
Top Ten Articles
Previous Features
Site Map





Content copyright © 2023 by Debbie Mandel. All rights reserved.
This content was written by Debbie Mandel. If you wish to use this content in any manner, you need written permission. Contact Debbie Mandel for details.