Bollito Misto - Mixed Boiled Meats Recipe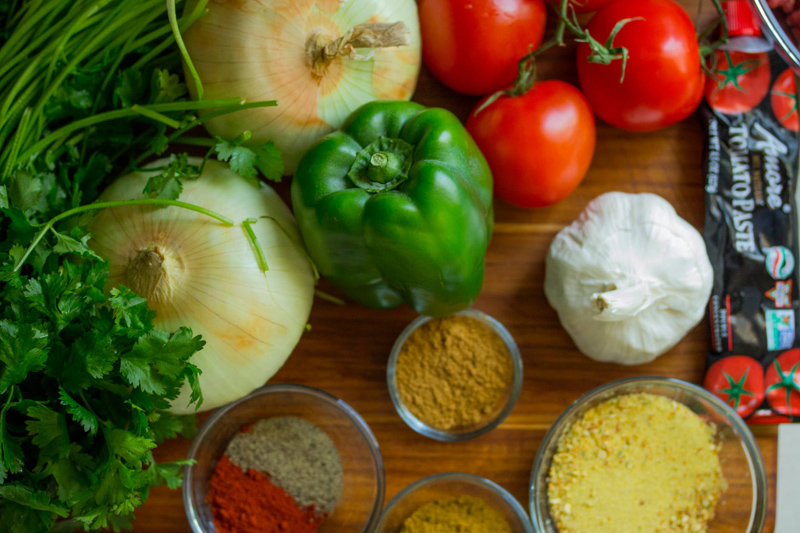 This meal of vegetables and various meats is made from chicken, beef, and sausage simmered together and usually served with green sauce.
Bollito Misto
Mixed Boiled Meats
Ingredients
3 pounds beef brisket
2 pounds mild Italian sausage
2 pounds corned beef
2 pounds chicken breasts (you may substitute turkey)
4 onions, peeled and quartered
4 carrots, peeled and quartered
4 celery stalks (with the leaves), roughly chopped
8 sprigs parsley
2 bay leaves
1 Tbs salt
6 peppercorns
4 garlic cloves
Directions
In a large pot place 3 quarts of water, the vegetables, bay leaves, garlic, peppercorns, and salt. Bring to a boil over high heat.
Bring a tea kettle of water to a boil if possible.
When the pot with the vegetables begins to boil carefully add the beef brisket and corned beef.
The meat should be just covered with water. If necessary add the boiling water from the tea kettle to cover the meat. You want this to be boiling water to seal the flavor of the meats.
Skim off any foam that rises to the surface.
Reduce the heat so that the water is simmering.
Partially cover the pot and simmer for 1 hour, skimming the surface as necessary.
With a fork prick the sausage 4-5 times per sausage, so that it does not burst during boiling.
Add the chicken and Italian sausage to the pot.
Let the meats simmer together, partially covered, for 45 minutes. All the meats should be tender when done.
Remove from the heat and transfer the meats to a carving board. Do not discard the broth.
Slice the meats into thin, even slices and place on a serving platter.
Serve with salsa verde or bagna cauda.
Notes This is an Americanized version of bollito misto. Traditional recipes from the Piedmont region call for beef tongue, beef cheeks, or even a veal head. Another traditional ingredient is cotechino, a pork sausage made with garlic. These items are not easily found in many American supermarkets. This adaptation of the classical mountain dish is tasty and can be a good use for left over (large) pieces of meat.
Serve bollito misto with a simple side dish. Polenta is a good option, as are potatoes.
Strain and save the broth for soup, risotto, or gravy.
You Should Also Read:
Italian Beef Recipes
Pork Recipes
Potato Recipes


Related Articles
Editor's Picks Articles
Top Ten Articles
Previous Features
Site Map





Content copyright © 2023 by Paula Laurita. All rights reserved.
This content was written by Paula Laurita. If you wish to use this content in any manner, you need written permission. Contact Cinzia Aversa for details.