Herbs in Action - CILANTRO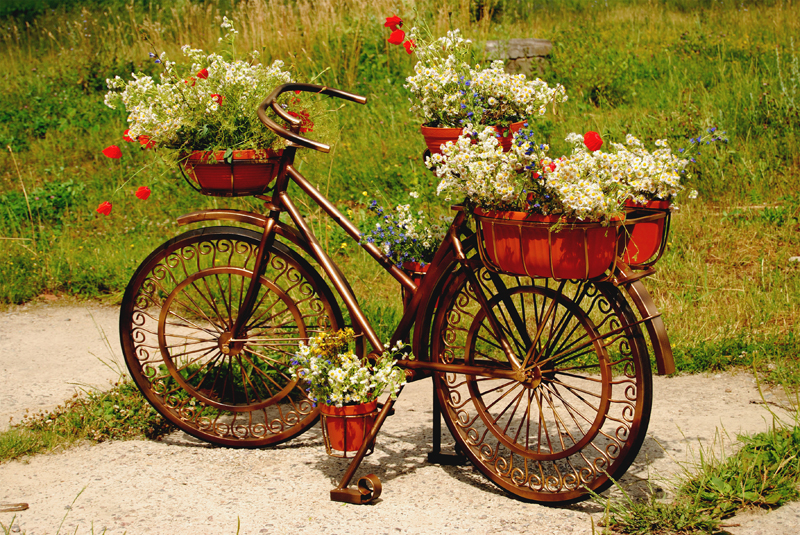 This is the two for one bargain herb, so versatile, so tasty, so useful and, without any special care, also easy to grow in a container. Here in South Africa we generally just refer to it as Coriander but elsewhere in the world I know now that CILANTRO or CHINESE/MEXICAN PARSLEY usually refers to the leaves and stalks and CORIANDER and DHANIA are the names used to describe the seeds (which are used whole or powdered as a spice added to curry powders and so on). All of this lovely herb is used in cooking, especially in Asian recipes and anyone who has cooked with it will most likely tell you that the leaves have a slightly but interesting bittery-spicy-tangy taste (don't know how else to describe it) and the seeds are lemon-like and add a really subtle taste to both sweet and savoury dishes. People either like it or leave it. I stand in the 'like it' queue.

The everyday most often available Coriander (Coriandrum Sativum) is the most usual cilantro plant that is grown though I stand to be corrected here. It can grow to above two foot in a sort of a bushy way. But there are several other types of coriander and one that I have grown is known as Vietnamese Coriander (Persicaria odorata). It is a creeping kind of ground cover and the leaves are more piquant than the Sativum. The plants are cousins I would say because they look very different and even taste a little different, though cooking and general uses are similar … for instance, both chase away flies, mosquitoes and aphids; yet another reason to grow it in your container garden.

I have always grown coriander more for the leaves than the seeds, but using those seeds that I did harvest gave a fairly good rate of return when I planted them on. Use the cooler days of early spring for planting and when harvesting the leaves, cut (don't pull or yank) them at soil level and put in some new seedlings for your next crop.

Now, if you want to harvest your own seeds, allow the plants to flower and wait until the flowers have died off and only then cut the stems (flower heads and all), place these upside-down in an opaque PAPER bag (with the stems sticking out) and hang in your garage or a similar cool dry place. In three to four weeks if you shakeup the paper bag, the seeds will drop from the flower heads ready for you to sow when spring comes around again. Just keep the seeds in the bag and keep them dry.

So what do you need to grow this herb successfully?

Cilantro likes a sunny spot and sunshine - the softer morning sun to 11:00 a.m. or so and an early afternoon sun from 2:00 p.m. is better - as it doesn't like direct midday sun that is just too hot. If you can't help this by pot placement, then be sure to protect the pots somehow – even if you use a sunshade, umbrella or even a large propped up flattened cardboard box. If you stress your plant with direct midday sun it is likely to flower quickly and run to seed and you will not get much of a leaf harvest. This is what happened to me my first year and I was most disappointed in the herb for then I didn't think of collecting seed; meanwhile the plant was just telling me that the midday sun was just too much for it. Anyway, lesson learnt. And by the way, protect it (along with your other containers) from icy winds that can whip up in a flash.

As with most herbs, a loose friable potting soil with a third compost is good, and a good handful of manure goes far too, but your soil must drain easily; Cilantro does not like wet feet and if you have a drip tray, empty it after watering. The soil should never be allowed to dry out or you will compromise your plant so water regularly. How many times a day do you need to water? How much water? Can't say … but you can. You know your weather patterns, you know how much sunshine you are getting and just checking for moisture will guide you. Your pot container should be around 10 - 12 inches (20cms) deep as Cilantro has a tap root that needs space for the plant to develop nicely. For no reason really, I always use square containers for herbs, and I grow this herb in its own container, but that is just a personal preference

I am a firm believer in buying seedlings from a reputable garden supplier; it just seems that my containers grow better, but if you prefer to buy seeds or use those from your own harvest, that's fine too. If you do buy seedlings, remember that many plants (and Cilantro is one of them) do not like interference with roots so disturb them a little as possible when replanting them and do not loosen the soil around the roots.

For seeds, plant them around ½ - ¾ inch deep (1 ½ cms) and leave a space of around two inches (5 or so cms) between each seed. Instead of planting in rows, plant in a zig zag pattern or scattered. This way the plantlets have space to develop properly and you won't need to thin them out. Cover them with a thin layer of loose soil and water them regularly with tepid water. The seeds will take around 12 – 14 days to show so wait for the 'I am just about to give up' thoughts and you should see some green peeping up.

How many seeds? How much Cilantro do you want to grow? Will it be one of your stock herbs or one of your now and then herbs? I have to differentiate here as there are so many herbs to choose from, I want to grow only those that I use. Still, Cilantro – especially the Vietnamese one has a pretty leaf – so it can double up as filler for the garden anyway. If you really like the herb, then plant seeds/lings again and again every three to four weeks to give you a steady supply into mid-summer (unless you live in the cooler zones with sunshine, for then it's an all year round herb).

P.S. Cilantro and Fennel don't get on, so please, don't grow them together.

What do you want your container garden to do?





Related Articles
Editor's Picks Articles
Top Ten Articles
Previous Features
Site Map





Content copyright © 2023 by Lestie Mulholland. All rights reserved.
This content was written by Lestie Mulholland. If you wish to use this content in any manner, you need written permission. Contact Lestie Mulholland for details.