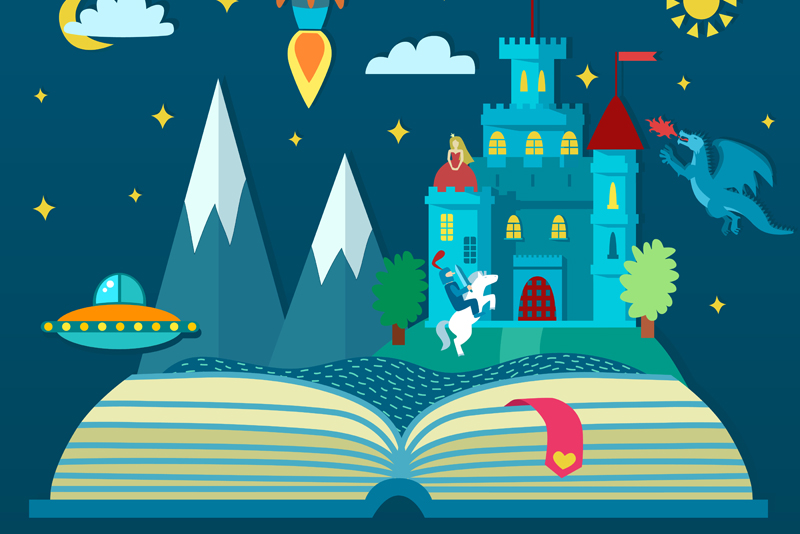 One of the common errors in writing fiction is switching the point of view midstream. The point of view (POV) of the story will make a major difference in how the story reveals itself to the reader and how the reader will relate to the story. I've read several interesting articles about point of view recently and one of the most interesting is that of Arthur Golden's brilliant 1997 adult fiction novel: Memoirs of a Geisha. Golden wrote his book in third person to begin with but when he didn't get a book deal (after coming very close!) he scrapped his original manuscript and rewrote it in the first person. For more on that story visit this link: https://cgblake.wordpress.com/2012/01/21/the-story-behind-the-story-memoirs-of-a-geisha/

After the book was rewritten in the first person, Golden got his coveted book deal and eventually his popular novel was made into a movie. Only a writer with the most advanced skills could accomplish such a feat...write a "memoir" from a woman's viewpoint within a cultural context different from his own. The amount of research and writing skill staggers the imagination.

So let's examine some of the points of view commonly used in children's writing.

The Omniscient Narrator This type of narration is written from the point of view of an all-seeing narrator. This narrator presents the story from the vantage point of understanding all the characters and what is going on within their minds, hearts, and souls at all times. This omniscient narrator knows what is going on in every location and time zone as well. Here is an example:

It was midnight in the house. The clock in the hall was strangely quiet. Bob and Belinda were asleep but Charlotte, their mother, was in the empty nursery still quietly packing some of the baby's things to give away to one of the neighbors. She kept folding them over and over before putting them in the box. It was so painful to part with them. It was almost like losing the baby again. She'd had so many hopes for this new baby. Despite her best efforts, her sadness was showing in little ways. She couldn't bring herself to read the twins their favorite bedtime stories. The one night she'd tried her voice started to crack and Dan had to take over for her. The children looked a little alarmed, but they seemed to understand her sorrow and snuggled with their dad even though their own eyes were moist with unexpressed tears. They both had been looking forward to a new little sister as well.

Third Person Now let's look at another part of this story written in the third person. The third person narrator only tells the story from one character's perspective at a time. The narrator can't tell us anything the viewpoint character doesn't know. In the following paragraph, we are reading the story from Bob's point of view and he can't really tell us why his mom is crying until he finds out.

Bob woke up at midnight. Usually when he woke up at this hour it was because there had been an unusual loud sound in the house, like the night his dad had dropped his laptop on the floor. The house was strangely quiet now though. He tossed and turned for a minute. Then he heard the muffled sounds coming from the empty nursery. His mom was crying. Earlier in the evening he'd heard his mom and dad on the phone. They spoke quietly but he could tell from his mother's tone that it was tense between them though he didn't know why. He knew she'd been sad since she lost the baby a few weeks before. He wanted to get up and go hug her but wasn't sure if it was the right thing to do. Maybe she just wanted to be alone.

First Person With the first person point of view, the story is written from the "I" viewpoint of the main character. Depending on which character you select to play this role, your story will turn out differently.

I walked into the kitchen, but mom wasn't there. Usually by this time, she was opening and closing the refrigerator and humming one of the jingles she was creating for a new television commercial. My brother Bob was sitting at the table with a half-poured bowl of cereal. His hair was covering one of his eyes and it made me think of last year when he dressed as a pirate for Halloween. "She was crying again last night—I woke up when I heard her," Bob said. He took a second box of a different type of cereal and started to pour it into the bowl. I went to the frig to get the milk, but when I lifted the carton I could tell there wasn't enough there. I might have to thin it out with a little water. Mom had forgotten it at the store again.

Choose the point of view of your story wisely. Try writing your story using different points of view and see if it brings your story to life or makes the reader feel more removed from the action at hand.

Happy Writing!



Related Articles
Editor's Picks Articles
Top Ten Articles
Previous Features
Site Map





Content copyright © 2022 by Annamaria Farbizio. All rights reserved.
This content was written by Annamaria Farbizio. If you wish to use this content in any manner, you need written permission. Contact Annamaria Farbizio for details.