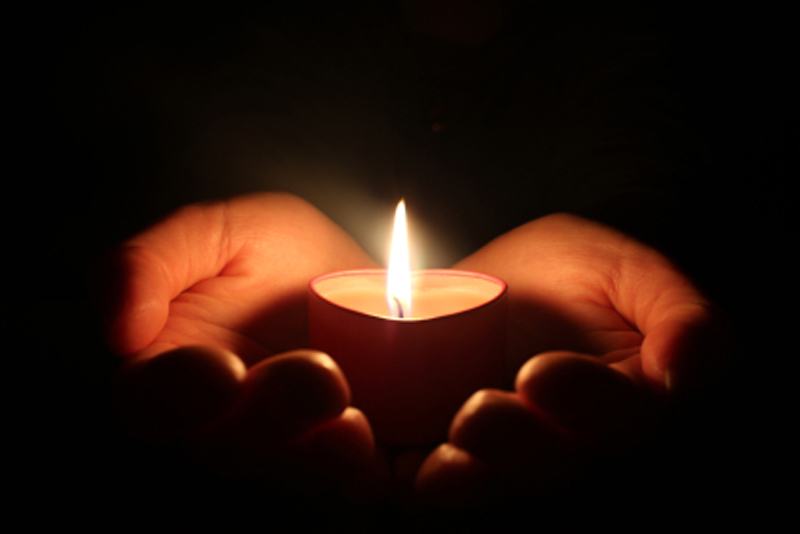 Honesty is always the best policy. These are words to the wise. But unfortunately, life doesn't always lend to telling the truth and nothing but the truth. I don't believe there is a person alive that hasn't bent the truth at least once in their lifetime.

Sometimes a lie is the easiest way out of an uncomfortable situation. Telling a lie can save a little pride and give a false sense of healing for a bruised ego. However, in the grand scheme of things it pretty much always ends badly. One lie always seems to lead to another and another and another. And eventually, you can get so caught up in the web of deception that is being woven that you forget what is the truth and what isn't.

The Seven of Swords is all about lies and deceptions. The character in the card is slipping off into the night carrying seven swords. Unbeknownst to him, however, is that someone has seen his deception and is raising an alarm.

Our Sword dancer Isabelle sits in her dressing room contemplating her worn and torn dance slippers. She really needs another pair, but she has spent all her monthly wages buying new fabric for her costumes. But, what good are pretty costumes when they are paired with rattered tattered slippers?

Last night after the closing curtain she had been sitting in the darkness of the stage thinking about her performance. The troop manager had walked into the corner office nearby and she had seen him put the nights earnings in a secret drawer under his desk. Perhaps she should have announced herself, but she had sat in silence.

What if she were to borrow just a little bit of that money for her new slippers? Surely no one would notice a few coins missing. After all, the troop was quite successful and much of that success was due to her skill.

Silently she slipped out of her dressing room and into the main tent. She looked around and saw no one. Quickly and stealthily she made her way into the office and popped open the drawer. She reached in and grabbed a handful of coins and just as silently made her way back out the door.

What she hadn't noticed was the young stagehand who was sitting on a scaffolding high above her head. He watched in silence as Isabelle left. Then, he swung down from his perch and headed out the door.

Needless to say, Isabelle was paid a visit by the troop manager. At first she denied that she had taken the coins. But as her story became more confused and unbelievable, she finally admitted her guilt. She was told to gather her belongings and leave. Thus ended Isabelle's budding dance career. All because of a pair of tattered and torn slippers.

If the Seven of Swords appears in your reading, it is asking you who, how and what you are deceiving. Are you involved in a situation in which you may be guilty of not quite telling the truth? If you are it is time to come clean and set things straight before you are caught up in your own web of lies. Telling the truth can sometimes be one of the hardest things you can ever do, but getting caught in a lie is a whole lot worse.


Related Articles
Editor's Picks Articles
Top Ten Articles
Previous Features
Site Map





Content copyright © 2022 by Linda J. Paul. All rights reserved.
This content was written by Linda J. Paul. If you wish to use this content in any manner, you need written permission. Contact Linda J. Paul for details.