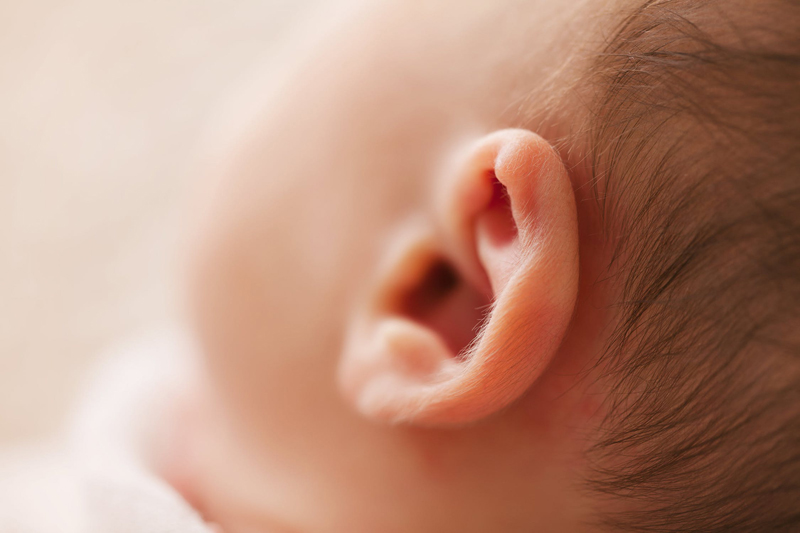 Most people these days wear glasses and since one in six people have a hearing loss then it can be assumed that many people need to wear both a hearing aid and glasses.

Hearing aid glasses are glasses which have the hearing aid built into one (or both) of the arms of the glasses. They were developed in the 1950's when glasses had big, bulky (often tortoise shell) arms. The hearing aid was positioned at the end of the arm piece where it starts to curve over the ears. The arm simply became thicker and looked like a behind the ear hearing aid attached to the end of the glasses. This means the wearer doesn't have two devices behind their ear (glasses and a hearing aid) which means greater comfort.

However, the main reason for hearing aid glasses was because there was a stigma in wearing a hearing aid, so the glasses hid or disguised the hearing aid. Anyone seeing a person wearing them would simply assumed they were wearing ordinary glasses – and this seemed more acceptable.

Since the advent of lightweight metal frames for glasses as well as small in the ear aids, hearing aid glasses of this kind are no longer the sought after item they used to be. (They have now become a bit of a collector's item and can even be purchased on eBay. Have a look at this advert. https://cgi.ebay.com/1957-ZENITH-Hearing-Aid-Glasses-ORIGINAL-Print-Ad_W0QQitemZ290269366222QQcmdZViewItem)

There are newer versions of hearing aid glasses. Micro technology allows lighter framed glasses to incorporate a number of microphones in the arm piece on both sides for better directional sound plus the insertion of batteries into the arms without the need for a big bulky device attached to one of them. A small tube conveys sound from the very small hearing aid in the glasses to each ear. These glasses do not come cheap (in 2006 they were about £1500) and were available in a number of different colours as well as with or without prescription lenses.

One major disadvantage of hearing aid glasses is that in order to hear you had to wear your glasses and in order to see you had to wear your hearing aid. You could never have one without the other.

These days, a change in focus means hearing aids no longer carry the same stigma they did, plus micro technology allows more powerful hearing aids to be inserted into the ear canal, doing away with the need for hearing aid glasses. A company called Spectacle Hearing Systems in the UK offers a variety of modern hearing aid glasses. Refer https://www.spectaclehearingsystems.co.uk/index.html They claim the system is discrete and more comfortable than wearing two devices but is only available for light to moderate hearing loss.



Related Articles
Editor's Picks Articles
Top Ten Articles
Previous Features
Site Map





Content copyright © 2023 by Felicity Bleckly. All rights reserved.
This content was written by Felicity Bleckly. If you wish to use this content in any manner, you need written permission. Contact Felicity Bleckly for details.