2005 New Year's Eve Television Specials Offer Variety of Entertainment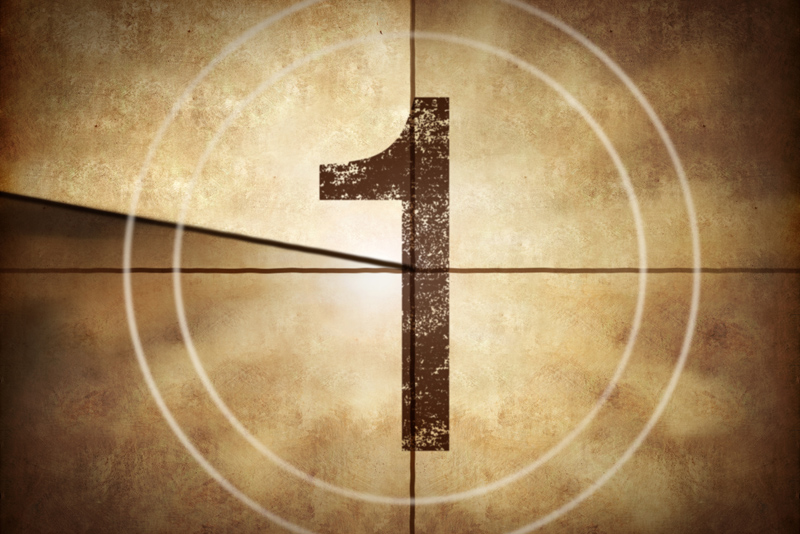 For those opting to welcome in 2006 at home, several networks are offering specials featuring musical guests, countdowns and the famous Times Square ball drop. Here's a look at what each network plans to offer viewers:
"New Year's Rockin' Eve" on ABC
Dick Clark will once again be master of ceremonies for this 34th edition of the annual special. He missed last year's show, due to poor health, but a spokesperson says Clark will appear for the entire broadcast. His co-hosts for this year's show will be Ryan Seacrest and pop star Hllary Duff.
The legendary entertainer suffered a stroke, from which he is still recovering, and concerns were raised earlier this month when the network released the official promo photo for the event and it was discovered that the image of Clark was actually a two-year old image that was digitally added to the images of co-hosts Duff and Seacrest.

Spokespersons for both Clark and ABC defended the use of the altered photo with the same statement that using altered photos was a "common practice across the industry."
Besides Clark, Duff and Seacrest, the show will feature the usual Times Square festivities coverage, and musical performances by The Bangles, Chris Brown, Sean Paul, The Pussycat Dolls, Sugarland, 3 Doors Down, 311 and Duff herself.
"New Year's Rockin' Eve" begins at 11:35pm eastern on ABC. For more on the show, please visit the official website at: abc.go.com/specials/newyearsrockineve.html
"News Year's Eve Live" on FOX
Last year Regis Philbin filled in for an ailing Dick Clark on ABC -- this year, he takes the lead over at Fox's New Year's Eve show. Joined by "special correspondent" Jillian Barbarie, Philbin will preside over the network's coverage of the Times Square famed ball drop.
Nick Cannon, Tyler Hilton, Donald Trump, "American Idol" winner Carrie Underwood and John Hurley will make appearances during the show, which will feature musical performances by as-yet-unnamed artists, and a look back at 2005's pop culture. The network says that Philbin will also lead the enormous celebratory crowd in a festive sing-along -- that almost sounds scary.
"New Year's Eve Live" begins at 11pm eastern on Fox. For more on the show, please visit the official website at: www.fox.com/newyears
"New Year's Eve with Carson Daly" on NBC
NBC tested the NYE waters last year with an early special featuring talk show host Carson Daly that ran just prior to midnight. This year, Daly takes the helm at the network's celebration for the new year.
Joined by special correspondents Melissa Starke (Today Show) and Maria Celeste (Telemundo), the special will feature a live musical performance by Mary J. Blige whose new cd just debuted at #1 on the Billboard charts. Daly will also cover the Times Squares festivities for the network show.
"New Year's Eve with Carson Daly" begins at 11:30pm eastern on NBC. For more on the show, please visit the official website at: nbc.com/Movies_Specials_More


"CNN New Year's Eve with Anderson Cooper" on CNN
Hard hitting news correspondent Anderson Cooper will be helming CNN's New Year's festivities live from Times Square in New York City. Cooper will be joined by NYC mayor Michael Bloomberg for a look back at the year in news.
The special will also feature musical performances by James Brown, Brooks and Dunn, John Mayer Trio, Barenaked Ladies, Harry Connick Jr. and more.
Cooper and CNN are soliciting photos and viewers from viewers celebrating New Year's Eve this year. For more information on what they're looking for and how to send your submission, visit www.cnn.com.
"CNN New Year's Eve with Anderson Cooper" begins at 11pm eastern on CNN. For more on the show, please visit the official website at: www.cnn.com/CNN/Programs/anderson.cooper.360/index.html
"CN8 Presents: Celebrate '06" on Comcast Cable
For those readers who have Comcast cable, the company will offer its customers five hours of New Year's Eve programming live from the Universal Studios resort in Orlando, Florida.
Hosted by CN8's entertainment reporting duo Barry Nolan and Sara Edwards, the show will feature multi-platinum award artist STYX, original Motown band The Funk Brothers, special musical guest Gloria Gaynor, and comedians Jim Breuer, Kevin Meaney, and Jeff Dunham.
For those who aren't in Comcast's viewing network, the company says the broadcast will also be available for viewing live online.

"CN8 Presents: Celebrate '06" begins at 8pm eastern on the CN8: Comcast Network. For more on the show, or to catch the live broadcast, please visit the official website at: www.cn8.tv
------------------------------------------------------------------------------


Editor's Picks Articles
Top Ten Articles
Previous Features
Site Map





Content copyright © 2022 by Michelle Snow. All rights reserved.
This content was written by Michelle Snow. If you wish to use this content in any manner, you need written permission. Contact Trina Boice for details.