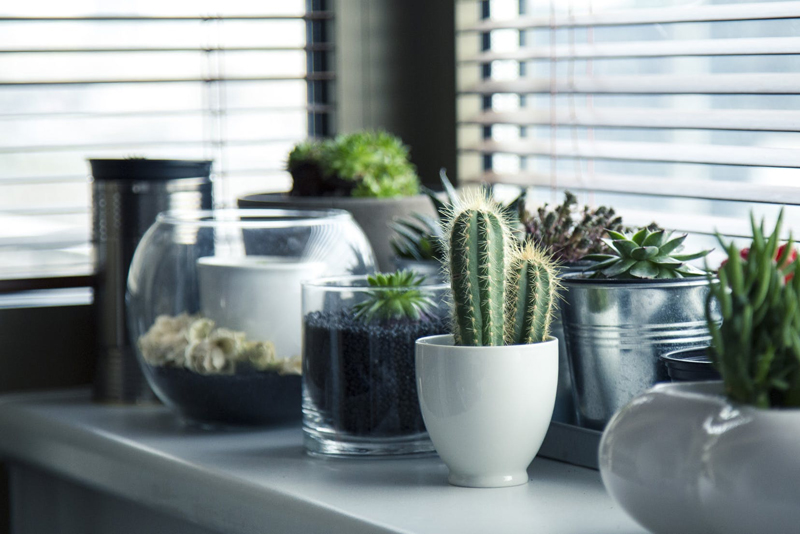 Although it is slightly less popular than the traditional poinsettia for Christmas, the Christmas Cactus (
Schlumbergera bridgessii
) makes a great gift or festive holiday décor. While bright red is the most popular color, they are also available in white, fuchsia, pink, and yellow, with many color variances in between. These plants have been pretty common as houseplants for several generations, mostly due to their relative ease of care.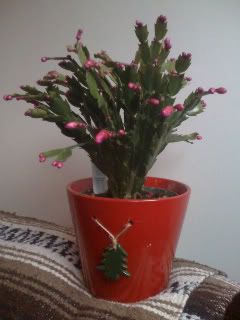 The most important thing to know about Christmas Cactus is that in nature it grows somewhat like an orchid does. They are epiphytic, which means that they grow in the crook of a tree, not in the soil. Because of this, the type of potting mix you use is very important. A commercially mixed cactus blend is the best. Christmas Cacti need excellent drainage.
Knowing that the Christmas Cactus needs excellent drainage should be a big red flag to you: do not over-water! These plants are more like tropical plants than cacti, so you can care for them in a similar way. Just make sure that your plant never sits in water. Also, it is a good idea if you let these plants stay in pots that are on the small side. They like being a little root bound. Try to provide some extra humidity during dryer months by placing the plant on a humidity tray, misting the plant, or using a humidifier.
Christmas Cacti like light, but don't place them directly in the sun. This can cause the leaves to scorch. These plants will also grow in low light conditions, but you aren't likely to get many flowers.
While the plant is blooming, you don't need to worry about fertilization. After the plant finishes blooming, you can resume fertilization. Use a standard houseplant fertilizer and follow the recommended regimen on the package.
Christmas Cacti like the temperatures found in most homes, but be sure that the temperatures don't fall below 55F. Keep the plant away from drafty areas and vents. A sudden temperature change could cause the flowers to fall off the plant. Some other reasons the flowers may drop is extremely low humidity, too much or too little water, or very low light.
If you would like to keep your Christmas Cactus after the holiday season is over, following the above instructions should make it very easy. When the year comes full circle and Christmas is coming again, you can very easily get your plant to bloom on schedule: place the plant in a completely dark place (such as a closet) for at least 12 hours a night (8 p.m. to 8 a.m.) for eight weeks or until you see flower buds. If you have a poinsettia you are trying to bloom as well, make it 15 hours a night (5 p.m. to 8 a.m.) for 10 weeks. Both plants will be ready for the holidays!
Another option you have with Christmas Cactus is giving it cool temperatures. Do not do this with poinsettia: it will kill them, not make them bloom. Give your Christmas Cactus 50 – 55F temperatures starting in early November and you will see flowers for Christmas. This will eliminate the need for the dark treatment, but you can do them both together if you like.
If you've never grown a Christmas Cactus, let this be the year you give it a try. They are pretty and inexpensive, and you may find it blooming on and off throughout the season for many years to come.
This site needs an editor - click to learn more!

You Should Also Read:
Caring for Houseplants in Winter
Houseplants Newsletter




Related Articles
Editor's Picks Articles
Top Ten Articles
Previous Features
Site Map





Content copyright © 2022 by Lisa Beth Voldeck. All rights reserved.
This content was written by Lisa Beth Voldeck. If you wish to use this content in any manner, you need written permission. Contact BellaOnline Administration for details.