Caring for Houseplants in Winter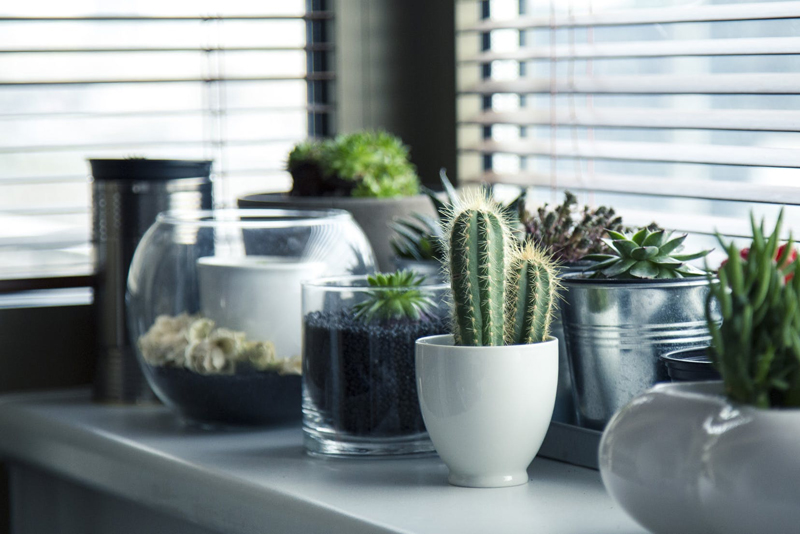 It's wonderful to enjoy some greenery in your home when the ground is white outdoors. There are even some plants that will give you flowers in the winter, which makes them extra special. Some people may find it very easy to spend more time with their houseplants now that their outdoor gardens are at rest, or to take themselves mentally to a warmer climate when the chilly air has settled in.

It is important to know that your houseplants need their winter rest, too. I usually notice my plants slowing down in November, here in the Northern hemisphere. Some plants will simply slow down or stop growing all together. Others will lose their leaves and some will even die back to the top of the soil. This is okay and perfectly normal. Your plants need different care when they are resting, but don't worry: it's easy!

Most plants fall into the group of plants that simply take a break from growing. You might not even notice unless you are paying attention. When your plant is not actively growing it doesn't need as much fertilizer or water. It is usually safe to forgo fertilizing all together during the winter. You will have to check the plant's potting soil to determine how often it will need water. For most plants, water when the potting mix is dry about an inch down.

Some houseplants are deciduous and lose all of their leaves for the winter. This isn't very common, but it happens. I have a dendrobium orchid that is deciduous. I give it a dribble of water 3 times throughout the whole winter. Deciduous plants are dormant when they have lost their leaves, but they are still alive. Almost no water is needed, but a little is necessary for the plant to live.

Plant like lilies, begonias, and caladiums will die back to the soil when they are ready to go dormant. When you see the plant begin to die back, reduce watering and cut out the fertilizer. Once the plant has died back to the soil, cut off the dead portion and dig up the bulbs, corms, or tubers. Set these out to dry or "cure" for about a week. Once they are dry, pack them in a paper bag for storage. They should be stored somewhere cool and dry, such as a refrigerator, until the spring when you can plant them again.

Humidity is just as important during the winter as it is in the summer and can be very low in the winter. Supplement by misting plants or placing them on a humidity tray. Grouping plants together also increases humidity. I use a humidifier, but it is just as much for me as for my plants. I recommend one, if it's in your budget.

As you can see, caring for your houseplants in the winter is very simple. Most plants prefer to be ignored a bit while they are resting, so enjoy them, but in a hands free way.
This site needs an editor - click to learn more!

You Should Also Read:
Water Quality and Your Plants
Spider Mites
Houseplants Newsletter




Related Articles
Editor's Picks Articles
Top Ten Articles
Previous Features
Site Map





Content copyright © 2022 by Lisa Beth Voldeck. All rights reserved.
This content was written by Lisa Beth Voldeck. If you wish to use this content in any manner, you need written permission. Contact BellaOnline Administration for details.