Promote Your Children's Book!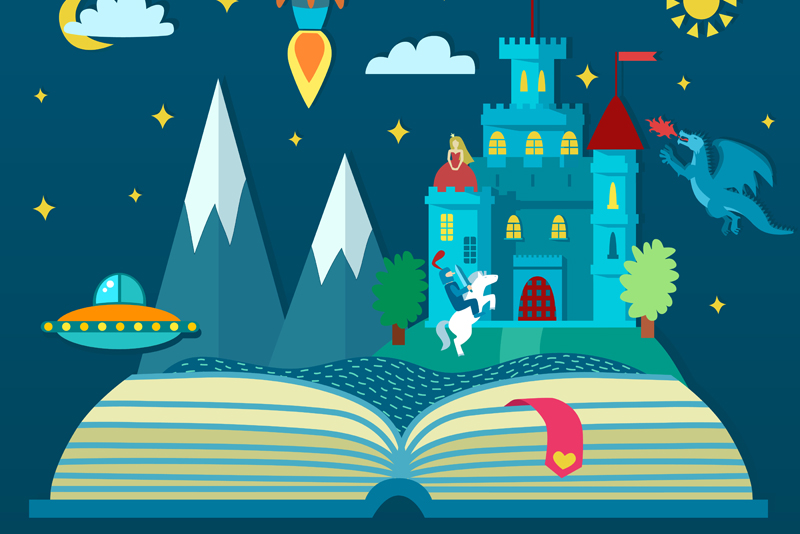 Whether you've published through a large traditional publisher, a small independent press or have self-published, promoting your own book and your name as an author will get you noticed and, with persistence, will eventually get you more sales. If you're lucky enough to have your publisher's publicist working with you, collaborate on your six-month or annual plan before you get started.

Here are some tips to help you get your feet wet.

Hone your elevator pitch. If you haven't ever heard of an elevator pitch, here's a very quick introduction. Whenever sales people have two minutes or less to pitch their products, they perform their elevator pitch. When you're asked about your book, be prepared at any time to tell the story of your book in a few simple, inspirational sentences.

Here's an elevator pitch for my book, The Golden Cricket: A Story of Luck and Prosperity. One day a farmer and his family experience a devastating flood and they lose almost everything they have. After the flood, the farmer can't sleep, he tosses and turns in his bed. He worries about how he will keep his family fed and warm. But then he hears a mysterious sound. The source of this sound is the beginning of a journey that changes his life forever.

Notice that my pitch is concise, takes less than two minutes to say and best of all doesn't give away the whole story. And don't forget, the quality of your voice and the interest you inject into what you are saying makes a difference. A sing-songy or monotonous voice is not going to attract interest. Speak as if you're performing in a play. Go for the Academy Award! Don't be shy!

Tell everyone you know about your book. OK, I admit this seems like a somewhat obnoxious thing to do but the way you do it makes a difference. Now when other people approach me at a party, get-together or professional event, in addition to explaining my day job as a mathematics editor, I mention that I'm a children's book author. Most of the time that's all I have to do. If others are interested, they ask questions like: Who is your publisher? What's your book about? What's your website? These questions give me plenty of opportunities to perform my elevator pitch. The last time I did this was at my hairdresser's. Two other women overheard me and asked about my website. And my hairdresser has promised to offer my books for sale in her salon. Not too bad for a pitch that took less than two minutes.

Offer to do a book reading at a school, daycare center, church, professional gathering, mother's club, library or retirement center. Now that you've worked on your elevator pitch, it's time to do some cold calling or a mailing to set up an event in your local community and do a reading of your picture book or of a chapter in your young-adult novel. A year ago I compiled a list of places in my community where I thought a reading might work and sent out a simple one-page flyer with a short bio, my photo, a photo of my book and my brief book summary. At the last minute, I added retirement centers to my list. Much to my surprise, I immediately got a call from a local retirement center that was having a Christmas party. I did a reading of my book, The Snowman's Song: A Christmas Story there and sold over $100 of books in less than an hour. It was so much fun to perform the reading and sign the books. Next time I'll alert the local press and try to get a blurb in the newspaper!











Related Articles
Editor's Picks Articles
Top Ten Articles
Previous Features
Site Map





Content copyright © 2022 by Annamaria Farbizio. All rights reserved.
This content was written by Annamaria Farbizio. If you wish to use this content in any manner, you need written permission. Contact Annamaria Farbizio for details.