Public speaking and the hearing impaired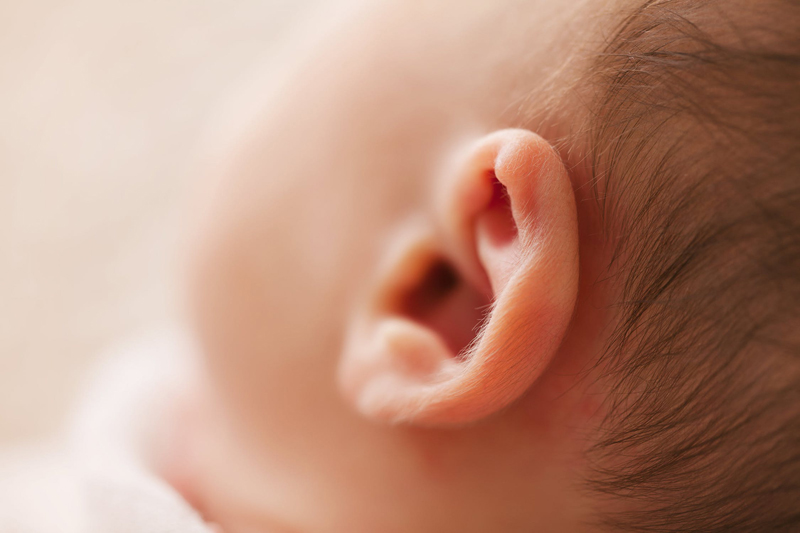 Some people say that they are more afraid of speaking in public than death. Others enjoy being up there at the lectern saying something and reaching many more people than just a few at a dinner table. Yet public speaking can also help people (including hearing-impaired people) communicate better with others. How? Well, practise in public speaking enables speakers to slow down, speak more clearly, interact with their audience and choose the best words. These abilities translate very well to private conversations, and for hearing-impaired people, these communication skills can be a lifeline.

It's been said that hearing-impaired people talk too much or hog the conversation so that other people cannot have a say. I have used this strategy myself (as I have a severe to profound hearing loss), particularly when in noisy places such as a New Year's Eve party. Talking too much is a coping strategy used by many people who are losing their hearing (particularly in old age) because by controlling the conversation they can be sure of what is going on. However, this strategy can turn others away, resulting in the hearing-impaired person becoming even lonelier or becoming known as a bore. I'm suggesting that public speaking can help hearing-impaired people to communicate better, by learning how to say things more clearly, what to say and when not to talk too much, because these are skills I have learned and used from my experience in public speaking.

In 1996 I met someone who encouraged me to come to a public speaking club meeting to see what was involved. Was I nervous about speaking in public? Yes I was, terribly. I had my hearing loss to deal with, and fully expected I would make a hash of speaking that night given that I would be in the limelight (which I hated). In fact, I was so nervous my left kneecap kept jumping up and down! Most irritating and very off-putting! Nevertheless, I persevered, as I realised I was in a supportive environment where there were others who wanted to learn public speaking skills too. I also wanted to use public speaking skills in my work including presentations and workshops.

Joining International Training in Communications (an international public speaking organisation) was very good for me as it has a program of assignments which enables members to develop a public speaking style. It also helped me understand public speaking as a communications skill in a variety of contexts, such as presenting a speech or introducing speakers to the club in a speaking program. I could take on various assignments at my own pace; there was not too much pressure to complete each assignment by a particular time. Nevertheless, I was encouraged to do my assignments in a timely manner so that other members could evaluate them in their public speaking assignments.

My speech assignments included evaluation speeches which provide feedback on other people's speeches in a way that is positive and acceptable to them. By providing feedback and using the right words I was able to help other people improve their public speaking style – with specific reference to what worked and what didn't. This is a wonderful skill to learn as it is very useful in other situations, such as giving feedback to my manager! Learning about business meeting procedures, in turn, allowed me to develop leadership skills as club treasurer and vice president; these skills again proved useful for my work.

Most importantly, I learned to speak slower, more clearly and more concisely. I found I did not need to say so many 'umms' and 'ahhs' which can be irritating to listeners. I endeavoured to keep everyone's attention for the full speech by choosing better words to describe what I wanted to say. More selfishly, I found that public speaking allowed me to have uninterrupted attention from everyone (at least for the period of my speech), and get my message across. Gradually, my confidence in speaking in public grew, and I now use a few public speaking strategies in normal conversation.

Hearing impairment isolates people from others as they cannot hear clearly sounds of speech, and often a spoken message sent to a hearing-impaired person may be misunderstood or misheard. Understanding public speaking as a communications skill allowed me to appreciate other people's speeches particularly when a microphone was used. As a result, I felt less isolated from other people having heard their thoughts as they presented their speeches. I certainly feel more able to manage my hearing loss now knowing I can have interesting conversations with others. I also feel much more comfortable listening to other people's ideas and thoughts. I do not feel the need to control a conversation by talking too much; if necessary, I am able to assert myself by asking people to speak more slowly and clearly, to hear their views. My involvement in a public speaking club brought me friends and people whom I came to know and love. I also just enjoyed listening to others as they gave their speeches and communicated their thoughts to me and others.

I recommend public speaking to any hearing-impaired person wanting to communicate better with others and to listen to other public speakers give wonderful speeches. I joined International Training in Communications (ITC), now known as Powertalk. There are others, including Toastmasters International. Get out there and get your message across!


This article is written by Rowena Vnuk. The purpose of this information to help people manage and live with their hearing loss. However, this information is intended only to provide a perspective on matters of interest and to enable people to seek other advice; information found in these essays are not definitive, and thus readers should seek other advice where necessary. For the purposes of BellaOnline website, I give Felicity Bleckly permission to publish this information on the BellaOnline deafness site.


You Should Also Read:
Do we deaf talk too much?


Related Articles
Editor's Picks Articles
Top Ten Articles
Previous Features
Site Map





Content copyright © 2022 by Rowena Vnuk. All rights reserved.
This content was written by Rowena Vnuk. If you wish to use this content in any manner, you need written permission. Contact Felicity Bleckly for details.