2006 People's Choice Awards Winners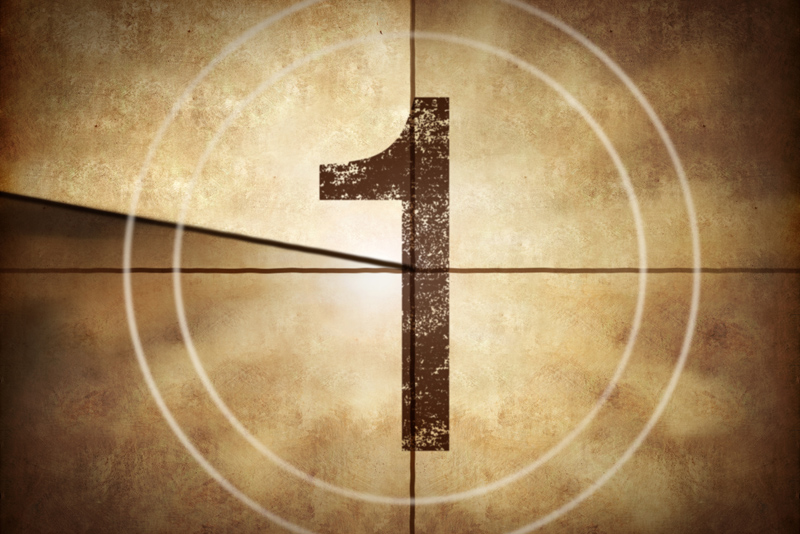 The People's Choice Awards are often thought of as the official start of Hollywood's award season. But unlike other industry awards, it's the fans themselves who get to vote on the nominees. Last night, at the Shrine Auditorium in Los Angeles, the 2006 People's Choice Awards were broadcast live on CBS.
The show itself was rather lackluster and while there were numerous speeches thanking the fans, the winners didn't seem to have the level of excitement about their wins that most award show winners have. This is probably due to the fact that the People's Choice Awards are the only event where the most of the winners actually know they've won in advance. As such, when the winner's name is called, there's no "omigod, I won!!" moments that make other shows so dramatic.
The only categories in which the winners are not notified in advance are the "Favorite New TV Comedy Series" and "Favorite New TV Drama Series" categories. The ultra-hilarious "My Name Is Earl" nabbed the Favorite New Comedy honors, while "Prison Break" nabbed Favorite New Drama. Since they didn't know they had won before the envelope was open, series stars Wentworth Miller and Dominic Purcell was actually in the lobby when his series was announced as winner. As the camera pulled back from the stage, Purcell and Miller were shown running at full speed through the aisle to join the rest of the cast at the podium.
Jessica Simpson opened the show with a campy vamped-up version of her remake of "These Boots Are Made For Walkin'," from the Dukes of Hazzard soundtrack. Simpson went on to win the "Favorite Song From a Movie Award" for the track. "Omigosh, I never win anything!" Simpson exclaimed, picking up her award.
One of the highlights of the evening for me, was when Harrison Ford took the podium to announce the "Favorite Movie Award". Opening the envelope, Ford said, "The Force is strong with this one..." He then announced that Star Wars III: Revenge of the Sith had won the award, as well as another for "Favorite Movie Drama". It was touching to see Ford and director George Lucas reunited onstage, as they hugged and Ford offered Lucas his award trophy. It's obvious the two men still have a lot of respect and love for one another...the same love and respect Lucas has for his film's fans: "I'm not a big favorite with the critics, but who listens to them," Lucas said onstage. "The reason I make films is for you. The audience rules."
Reese Witherspoon echoed that sentiment when she collected her award for "Favorite Leading Lady", saying, "You guys voted for us. Not the stuffy people in closed rooms ... people who voted actually go to the movies."
Three of the night's awards were actually more promotional plugs for sponsors of the show -- Crest Whitestrips, Nice 'N Easy haircolor and Olay Total Effects -- and none of the winners bothered to show to collect their awards.
Host Craig Ferguson kept the show running smoothly, though he seemed a little uneasy in the role at times. Perhaps they should have used George Lopez, who shocked everyone in the audience when he went off the teleprompter to improvise jokes skewering some in the audience like Jessica Simpson. When the crowd gasped, Lopez retorted, "Ever since I got my wife's kidney, I find I'm occasionally prone to fits of bitchiness." Sandra Bullock, who accepted her "Favorite Female Movie Star" award from Lopez, joked, "We haven't figured out the right combination of meds for him, yet." Bullock and Lopez are actually close friends, as she produces his television show.
It should be noted, that while the fans vote for the winners via the internet, the short list of nominees available to vote on are actually chosen by editors at Entertainment Weekly, the People's Choice production team and a panel of unnamed pop culture fans. Additionally, the online voting system has no sign-up or identification system required, so it is possible for the same person to vote an unlimited amount of times during the voting window of time.
But it seems the stars appreciate the award, nonetheless. Ellen DeGeneres, who picked up two awards -- "Favorite Daytime Talk Show Host" and "Favorite Funny Female Star" -- brought a digicam onstage with her to record the moment. Expect it to be played on the next episode of her hit talk show.

If you missed tonight's broadcast, here is a full list of the 2006 People's Choice Award winners:
• Female movie star: Sandra Bullock
•
Male movie star: Johnny Depp
• Female action star: Jennifer Garner
• Male action star: Matthew McConaughey
• Leading lady: Reese Witherspoon
• Leading man: Brad Pitt
• On-screen matchup: Vince Vaughn & Owen Wilson (Wedding Crashers)
• Movie: Star Wars III: Revenge of the Sith
• Movie drama: Star Wars III: Revenge of the Sith
•
Movie comedy: Wedding Crashers
• Family movie: Charlie and the Chocolate Factory
• Female performer: Kelly Clarkson
• Male performer: Tim McGraw
• Group: Green Day
• Tour: U2
• Song From a Movie: Jessica Simpson - "These Boots Are Made For Walkin'" from The Dukes of Hazzard
•
Female TV star: Jennifer Garner
• Male TV star: Ray Romano
• New TV comedy: "My Name is Earl"
• New TV drama: "Prison Break"
• Drama: "CSI: Crime Scene Investigation"
• Comedy: "Everybody Loves Raymond"
• Reality show, competition: "American Idol"
• Reality show, other: "Extreme Makeover: Home Edition"
• Daytime talk show host: Ellen DeGeneres
• Late night talk show host: Jay Leno
• Funny female star: Ellen DeGeneres
• Funny male star: Adam Sandler
• Crest Whitestrips Fans Favorite Smile: Cameron Diaz
• Nice 'N Easy Fans Favorite Hair: Faith Hill
• Olay Total Effects Fans Favorite Look: Jennifer Aniston
------------------------------------------------------------------------------


Editor's Picks Articles
Top Ten Articles
Previous Features
Site Map





Content copyright © 2022 by Michelle Snow. All rights reserved.
This content was written by Michelle Snow. If you wish to use this content in any manner, you need written permission. Contact Trina Boice for details.