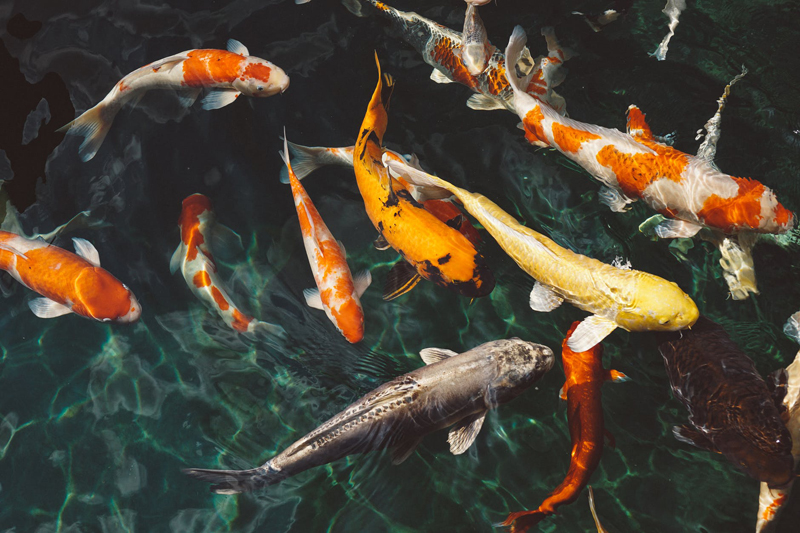 Aquarium life is more intelligent than a lot of people give them credit for. Well, you've got to hand it to Truman, the puzzle-solving octopus - a favorite wet friend at the New England Aquarium - or should we say "arm" it to him. With eight strong, suction-cupped arms that are flexible to the tip - it's like having their own specialized types of hands.

So, is it any wonder that octopus can actually solve puzzles and welcome the environmental stimulus of having their caretakers enrich their living spaces with challenging daily activities? At the New England Aquarium, for example, Truman, the octopus is given a fun task to accomplish every day.

Truman can open locks. Recently, his trainer put his lunch in a box and put that box in a box and in this way, put his food into his tank. Truman's mission, should he accept it, was to unlock each box and eat his well-deserved dinner. But, guess what? Truman surprised everyone by thinking outside the box and then squeezing inside the box - his lunch box, that is!

Don't worry, Truman is fine. The visitors enjoying the aquarium rushed over to witness this amazing sight for the 30 minutes that it lasted.

If you saw Truman, you would really marvel at how this could be possible. Truman, the octopus, is 7 feet long and weighs 30 pounds and yet, he squeezed his whole body through a tiny two-inch hole to get inside a 14 inch by 14 inch square cube, which contained a 6-inch square cube with some crabs inside.

Truman, smart guy that he is, squeezed into the first box and tried to unlock the second lock to get his lunch. After a half-hour with no success, he squeezed himself out and into his tank, one leg at a time. Aquarium workers said that octopus will usually eat at night when they are more active and looking for food during the nighttime.

This impersonation of Houdini is possible because octopi are flexible - except for their beak - so they can squeeze through any hole that is larger than their beak.

Visit your local aquarium for more fun and games and amazing information and stories about the wonderful underwater creatures with whom we share our planet. Check out the New England Aquarium website and see photos of Truman. #<: )

https://www.neaq.org/education_and_activities/blogs_webcams_videos_and_more/blogs/giant_ocean_tank_blog/2009/03/35-octopus-in-box-guest-post.html










You Should Also Read:
The Importance of Clean Water For Betta Fish


Related Articles
Editor's Picks Articles
Top Ten Articles
Previous Features
Site Map





Content copyright © 2022 by Mary Brennecke. All rights reserved.
This content was written by Mary Brennecke. If you wish to use this content in any manner, you need written permission. Contact Mary Brennecke for details.