Fish Keepers on TV - Mr. Monk and the Red Herring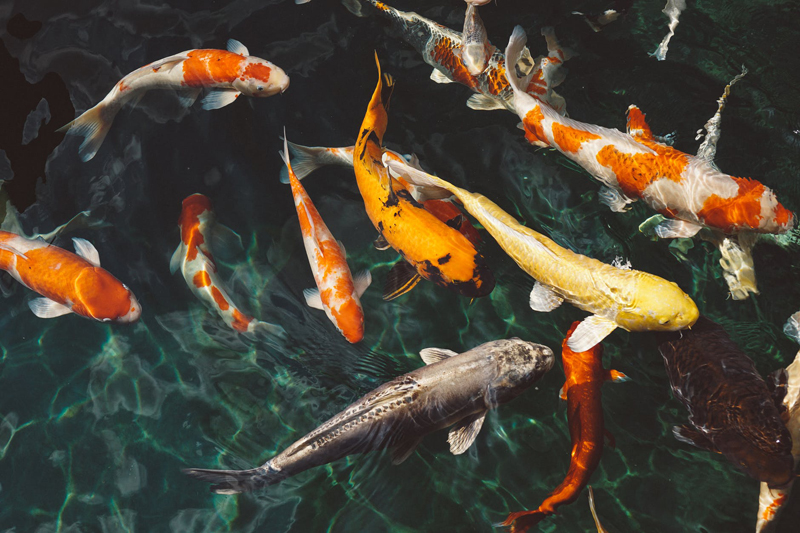 Mr. Monk and the Red Herring in Season 3 of the award-winning television show "Monk" on USA channel includes a goldfish as one of the stars of the show!

This is the episode where we are introduced to Mr. Monk's new assistant in his detective work, Natalie. Natalie has a young daughter named Julie who has a goldfish as a pet. She has just bought a new aquarium kit from the science museum for her goldfish and Mr. Monk determines that it is something in the aquarium kit that an intruder was trying to steal.

Before Mr. Monk can analyze the contents of Julie's aquarium, Julie has to take the aquarium with her pet fish in it to the science fair at school because the aquarium is her project.

Mr. Monk suddenly realizes that the thing the thieves want is a moon rock that is inside the aquarium, and before he can do anything about it, someone takes the moon rock out of the aquarium, and along with it - Julie's fish!

Mr. Monk making a quick decision to kindly save Julie's fish over the the moon rock causes Natalie to accept his offer to be his new assistant in his detective business.

It was a little hairy watching the scene where the fishy goes flying through the air and in real life would have been something like a miracle that the fish actually survived that when, in the t.v. show, Mr. Monk managed to save the fish's life. The spirit of this episode is favorable toward the careful treatment of pet fish. Highlighting showing fish as a hobby on the show was also a commendable plot point in that it put fish keeping in a positive light.

The aquarium kit in the show is, indeed, a good starter kit for one goldfish. You can find these in pet stores and aquarium stores. It's a good way to get your feet wet, so to speak, in fish keeping. It is an even better choice than a goldfish bowl for starters.

You can later upgrade to a little larger tank since it's a good rule of thumb to have 10 gallons of water for one goldfish since they are huge ammonia producers. This will help provide cleaner water for your fish and thus help to maintain his health. Clean water is a huge factor in keeping your fish healthy.








You Should Also Read:
The Importance of Clean Water For Betta Fish


Related Articles
Editor's Picks Articles
Top Ten Articles
Previous Features
Site Map





Content copyright © 2022 by Mary Brennecke. All rights reserved.
This content was written by Mary Brennecke. If you wish to use this content in any manner, you need written permission. Contact Mary Brennecke for details.