Writing Funny for Children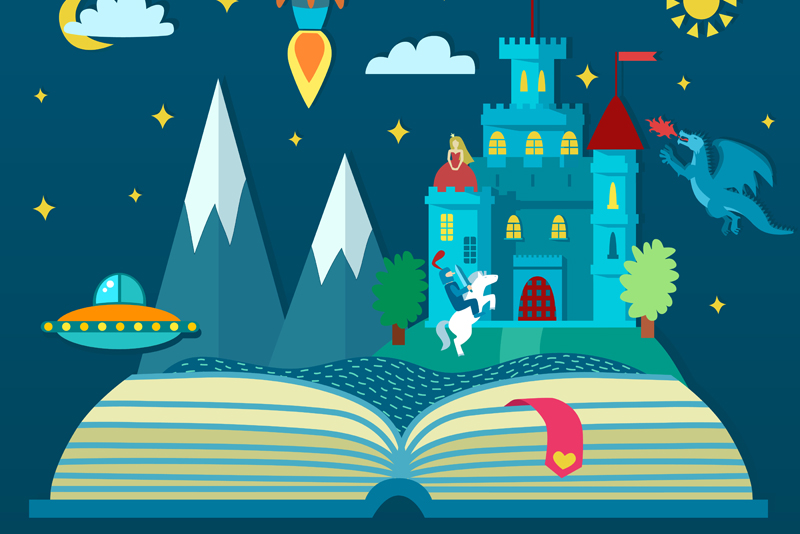 Do you remember the first time a book or movie or story made you laugh out loud? What about a special character? I remember that one of the first characters I really loved and laughed at was "Grumpy" in Walt Disney's Snow White. There was something special about Grumpy. Even though he had that curmudgeonly exterior you knew that deep inside him there was an old softy. Could Snow White make that marshmallowy side of him come out? I watched his and her every interaction to find out.

When I first started thinking about adding humor to some of my stories, it scared me a little bit. After all, I'm the person at a cocktail party who can never tell a joke. By the time I wind my way through the story even the olives in the martinis have fallen asleep. But then I realized that successful children's authors are able to access their light-hearted natures without "telling jokes" necessarily. There's nothing wrong with a good joke book, but most humor in children's books is situational humor that comes out of the story, character interactions or characters.

Children love to have their funny bone tickled. But what makes children laugh? Here are a few suggestions to help you think about adding some humor to your children's stories.

1) Add something incongruous to your story or character. The green plastic dinosaur by the name of "Rex" in Toy Story is an incongruous character. He wants to terrify others and be extra scary but his squeaky, shrill voice and tremulous personality makes him very funny instead. The bestselling picture books about Olivia the Pig use this technique throughout. The text says one thing but the illustrations tell the exact opposite story. Both children and adults love this type of absurd humor and it's funny over and over again.

2) Add something exaggerated and preposterous to your story or character. I remember reading P.D. Eastman's "Go, Dog. Go!" as a child and laughing at the repeated conversations between a girl dog and a boy dog. The girl dog kept asking the boy dog if he liked her hat. The hats became more and more elaborate and exaggerated every time they met. Once again, the illustrations played this up. I never tired of that conversation and probably read that book over 500 times to my younger sisters.

3) Use repetition to add to the comedy. Where would "Green Eggs and Ham" be if the ever-present Sam-I-Am didn't keep trying to serve the distasteful green eggs and ham in different ways time and time again? The more he serves them up, the funnier the situation becomes.

As your readers get older and more sophisticated, they start to appreciate humorous story situations with the sensibility of adults. For example, by the ages of 6-8 children know a lot of classic stories like "The Three Little Pigs" so when that classic story is turned on its head, as in Jon Scieszka's "The True Story of the Three Little Pigs," it's very funny.

For a great summary of what type of humor is appropriate for which age ranges, see children's author Darcy Pattison's website link: https://www.darcypattison.com/picture-books/what-kids-think-is-funny/

Happy Writing!







Related Articles
Editor's Picks Articles
Top Ten Articles
Previous Features
Site Map





Content copyright © 2023 by Annamaria Farbizio. All rights reserved.
This content was written by Annamaria Farbizio. If you wish to use this content in any manner, you need written permission. Contact Annamaria Farbizio for details.