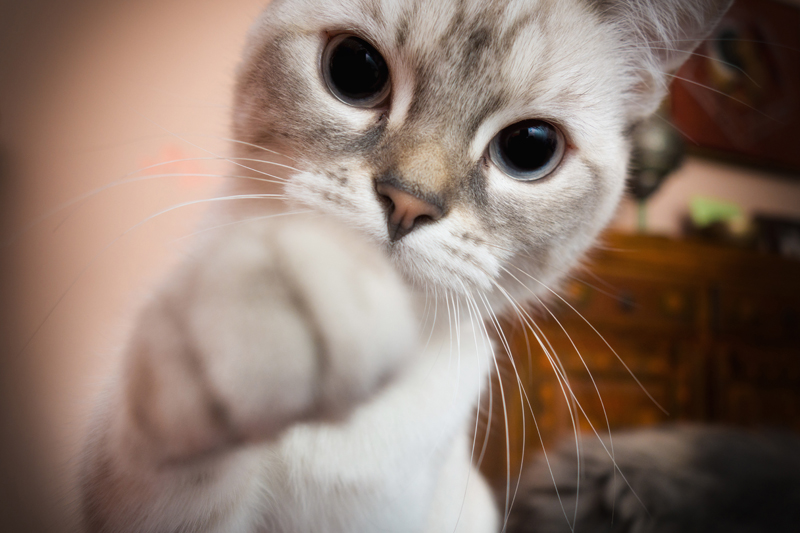 Being a superhero isn't all it's cracked up to be. Just as Peter Parker, who's anything but happy being Spider-Man. But it's up to the masked web-slinger to save the city and his love, Mary Jane, when one of Peter's mentors, the scientist Doctor Octavius, becomes the villainous Doc Ock after a fusion experiment goes wrong. Here are a few movie mistakes to look for while watching "Spider-Man 2".

· At the very beginning, Peter is being yelled at by his boss. Right as they're coming through the door of the pizza place, a policeman is leaving. It cuts to a front view of Peter and the cop is nowhere to be seen.

· Peter is given eight deep dish pizzas to deliver or else! The close-up view of the boxes on the balcony shows there are only seven boxes. He eventually delivers all eight.

· Peter goes to visit Aunt May. The back view of Aunt May (front view of Peter) shows her left arm over his right shoulder and her head is on his left shoulder. The scene cuts to a close-up view of Aunt May who's arm is now over his left shoulder and her head on his right shoulder. It then switches back to the first view when they let go of each other.

· Doc Ock grabs Aunt May at the bank. After Aunt May hits Doc Ock with her umbrella, the close-up shows her purse is on her left arm. When she falls from the ledge, however, it's on her right shoulder. Also her purse disappears at times during the scene!

· Doc Ock throws the car through the window of the restaurant while Peter and Mary Jane are sitting at the table. In the far shot, Peter grabs Mary Jane and her chair tumbles over. In the next side view, the chair remains upright.

· Spider-Man is trying to save the runaway train. He's on the front and shoots a number of webs to slow the train down. A close-up view of Spider-Man shows the left sleeve of his suit is ripped. When one of the passengers says "we're slowing down", the next close-up of Spider-Man shows the sleeve intact. The rip is back once the train hits the barricade and stops.

"Spider-Man 2" (2004) stars Tobey Maguire, Kirsten Dunst, Alfred Molina, James Franco and Rosemary Harris. It runs 127 minutes and is rated PG-13 for stylized action violence.


Get your Spider-Man movies here:


You Should Also Read:
Spider-Man
Spider-Man 3
The Amazing Spider-Man


Related Articles
Editor's Picks Articles
Top Ten Articles
Previous Features
Site Map



Follow @IGMovieMistakes
Tweet



Content copyright © 2019 by Isla Grey. All rights reserved.
This content was written by Isla Grey. If you wish to use this content in any manner, you need written permission. Contact Isla Grey for details.