The Secret of Divine Civilization - Book Review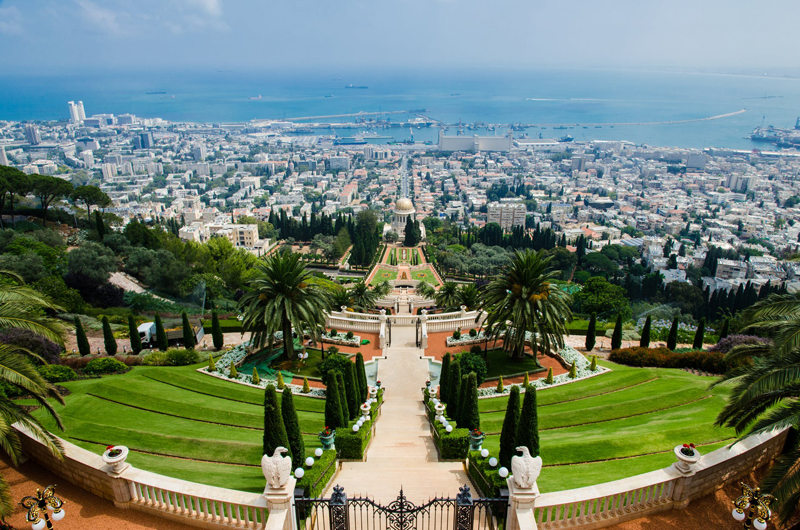 This little book is a treatise on the nature and requirements of true civilization, written by 'Abdu'l-Bahá, son of the founder of the Bahá'í Faith, Bahá'u'lláh. Originally published anonymously in 1882 in Iran (then Persia), the first English language edition appeared in London in 1910, and in the United States in 1918. I have a copy of the first edition of a more modern translation by Marzieh Gail, which has gone through many printings since it was published in 1957.
Although I love to read, I am a lazy scholar, so wading through dry renditions of history or politics or sociology isn't my favorite pastime. Fortunately, 'Abdu'l-Bahá is never dry or pedantic, although possessed of an amazing range of emotion and style so that he could match his presentation to whatever audience, as evidenced by the success of his visit to the West a hundred years ago. Whatever the venue, whether he spoke to college students, labor unions, from church pulpits or across the dinner table, this man could rivet his listeners. There are several collections of His presentations currently in print, such as,
Paris Talks,
reviewed previously,
Some Answered Questions
and
Promulgation of Universal Peace,
.
In
The Secret of Divine Civilization,
'Abdu'l-Bahá uses a more scholarly tone than in His informal talks, but it is none the less readable. His intended audience was the Shí-ih divines and leaders of thought in Persia, but the subject is much more universal. He manages to show spiritual truth clothed as daily individual and cultural behavior, as example: "True civilization will unfurl its banner in the midmost heart of the world whenever a certain number of its distinguished and high-minded sovereigns--the shining exemplars of devotion and determination--shall, for the good and happiness of all mankind, arise, with firm resolve and clear vision, to establish the Cause of Universal Peace. They must make the Cause of Peace the object of general consultation, and seek by every means in their power to establish a union of the nations of the world. They must conclude a binding treaty and establish a covenant, the provisions of which shall be sacred, inviolable and definite. They must proclaim it to all the world and obtain for it the sanction of all the human race." Such requirements predate the League of Nations concept, and the United Nations treaties pale before them.
I especially like the way each idea is presented in brief and succinct bites, just as His talks were never long-winded or tiring. The book is translated as a series of related essays on aspects of social, scientific, political and religious bases for civilization, and provides specific guidelines and requirements for making a peaceful world. The author identifies the problems and their sources in light of His Father's teachings, and lays out solutions that although simple, are not easy to achieve.
This book is among the first of its kind, in that it lays a universal spiritual foundation for prosperous and peaceful civilization without making adherence to a specific brand name religion or politics a requirement. As a result, leaders of thought and education, as well as laymen, can relate to the principles; and there can be unity of thought and action, even with diversity of political or religious belief.
The Secret of Divine Civilization
can be read online at the
Bahá'í Reference Library
, or purchased from BahaiBookSource.com or used book sellers (though the latter at usually a higher than new retail cost). It is also available for free download in a variety of formats from Project Gutenberg,
here
.
You Should Also Read:
Paris Talks Book Review
What Bahá'u'lláh Taught
Separation of Church & State


Related Articles
Editor's Picks Articles
Top Ten Articles
Previous Features
Site Map





Content copyright © 2022 by Cheryll Schuette. All rights reserved.
This content was written by Cheryll Schuette. If you wish to use this content in any manner, you need written permission. Contact Cheryll Schuette for details.