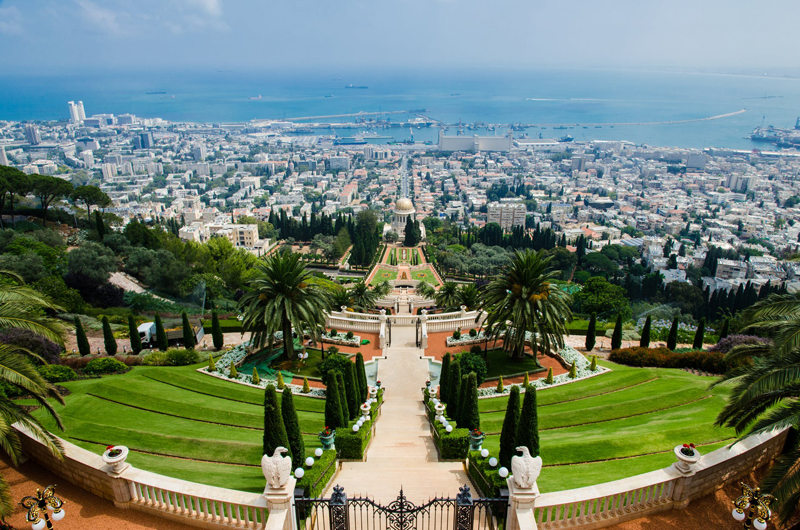 In the early years of the Twentieth Century, there were few books in English for Bahá'ís. Much of what they had to study was in the form of personal correspondence and notes of talks from those who had the bounty of travel to the Holy Land to meet with the Founder of the Bahá'í Faith, Bahá'u'lláh, and His appointed Interpreter, 'Abdu'l-Bahá. If you had a question, you wrote a letter and waited for the answer to come, after which, you typed out copies to send to everyone you knew!
Fortunately, today there are many, many sources for the sacred texts, history, biography, laws and applications in multiple languages. The advent of electronic media has further expanded access.
Paris Talks
gives a taste of what it was like in the early years of the Faith, before such a wealth of information was available. The topics and the information are still pertinent.
Bahá'u'lláh had died in 1892, still a prisoner in house arrest just outside of Akka, Palestine. Few Westerners had been able to meet Him, although Edward Granville Brown of Cambridge had that privilege. It was difficult for occidentals to have access to political prisoners, but correspondence was possible. The young Turk Rebellion in 1908 resulted in the release of many prisoners of the Ottoman Empire, including Bahá'u'lláh's family and followers.
For the first time since he was eight years old, 'Abdu'l-Bahá was free to travel as he wished. And what he wished was to carry his Father's teachings to the West. Between 1911 and 1914, 'Abdu'l-Bahá traveled to Europe, England, Canada and the United States. 2012 is the centenary of 'Abdu'l-Bahá's visit to the United States. (More on the celebrations planned across this country in future articles on bahai.bellaonline.com)
Before and after the months spent touring and teaching in North America, he visited Europe. During his time in France, many of the talks he gave were informal, even around the dinner table, in answer to believers and non-believers, alike. These talks have been recorded in a small book simply titled,
Paris Talks.
It is still one of my favorite resources, because it has answers to common questions about life, spirit and religion.
A sample of the topics gives an idea of the kinds of questions people asked then, and are still asking today:
- Beauty and harmony in diversity
- Religious prejudices
- The benefits of God to man
- The true meaning of the prophecies concerning the coming of Christ
- The two natures of man
- Material and spiritual progress
- The true meaning of baptism by water and fire
- Pain and sorrow
- Concerning body, soul and spirit
- Prayer
- Evil
- The progress of the soul
- The four kinds of love
Paris Talks
can be read online for free at the
Bahá'í Reference Library
site.
It is also part of the
Ocean Research Library
, a searchable collection of sacred texts from many religions, available for free download.
The book is still in print, available from Bahá'í Publishing and Amazon.com.
I am not affiliated with or an employee of these companies, and the materials reviewed in this article were purchased by me.
You Should Also Read:
'Abdu'l-Bahá the Perfect Example
Introductory Bahá'í Books
What Bahá'u'lláh Taught


Related Articles
Editor's Picks Articles
Top Ten Articles
Previous Features
Site Map





Content copyright © 2022 by Cheryll Schuette. All rights reserved.
This content was written by Cheryll Schuette. If you wish to use this content in any manner, you need written permission. Contact Cheryll Schuette for details.