2006 SAG Award Winners Announced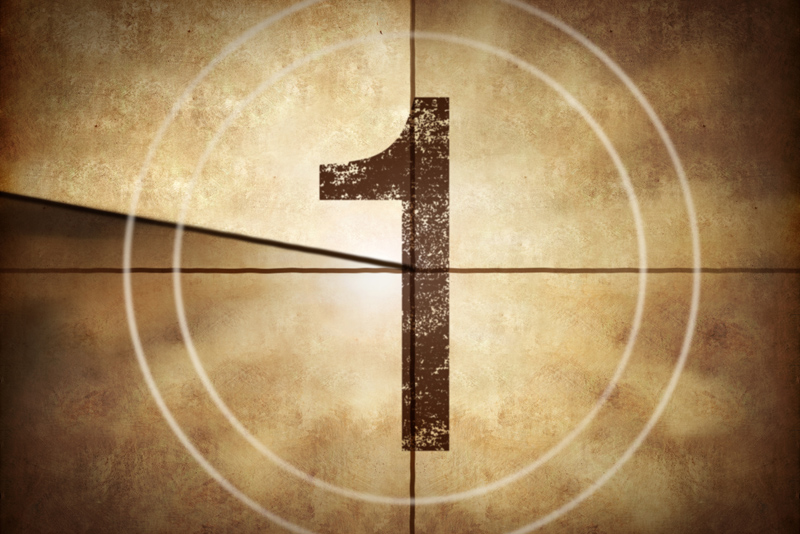 The Screen Actors Guild Awards are nominated and voted upon by the actors themselves, and tonight it was revealed who the jury of peers felt had outstanding performances last year in the fields of film and television acting.
The show started off in typical SAG fashion, with several actors giving encapsulated anecdotes as to why they are actors today. Participating in this year's opening were Randy Quaid, S. Epatha Merkenson, James Denton, Anne Hathaway, Patricia Heaton and Thandie Newton.
From there, the show went straight into presenting the awards themselves. The SAG Awards doesn't rely on musical numbers or fancy segues -- it simply shifts from one awards category to the next. This straightforward flow allowed the show to end precisely on time at the end of two hours.
Sandra Oh was the night's first winner, nabbing an award for her role on the hit ABC show "Grey's Anatomy." As she took to the podium, she exclaimed, "This is unbelievable. I thank every actor out there. I'm so grateful to have a job!" She went on to acknowledge her fellow Asian actors by saying, "I share this with you ... be encouraged and keep shining." Oh is two for two, as she was nominated and won an ensemble award as part of the cast of the movie Sideways last year. She also won the Golden Globe earlier this month for the same role on the show.
ABC also swept the television ensemble categories, with wins for the drama "Lost" and the comedy "Desperate Housewives."
"A friend of mine always says, if you don't have something nice to say about someone, let's hear it," joked "Lost" castmember Terry O'Quinn, accepting the award. "So about our cast, I'd like to say this is the saddest collection of climbing, grasping, paranoid, backstabbing, scene-grabbing losers and schmoozers that you ever saw on this stage in your life! But we love each other very much and we want to thank our fellow members of the guild for recognizing us as an ensemble." It was the first SAG win for the cast of the show.
For "Desperate Housewives," though, it was the cast's second consecutive win as an ensemble, and castmember Felicity Huffman also took home a solo award tonight for her role on the show. It was her first nomination and win in the TV comedy actress category, but she won an Emmy for this same role last year.
Sean Hayes took home a SAG award for the third time for his role on NBC's "Will & Grace," which ends its run this season. In his acceptance speech, Hayes poked fun at the mania surrounding the film Brokeback Mountain by joking, "First of all, I would like to thank Ang Lee for taking a chance on me. I know everyone in Hollywood knows it's such a risk to play a gay character." He then referenced the upcoming end of the series with a parting shot of "...the cast and crew - they are going to miss me."
Picking up his second win for his role on Fox's "24", Kiefer Sutherland began his speech saying, "This is the community I have wanted to belong to all my life. And you have been so gracious and kind to me." This is his fourth consecutive nomination for the role of Jack Bauer and his sixth nomination overall for the show.
S. Epatha Merkerson is on a roll this awards season. Having recently scored an Emmy and a Golden Globe, she now adds a SAG award to her mantle. During her speech, she offered a public thank-you to her divorce lawyers, which elicited loud laughter from the crowd.
Philip Seymour Hoffman, on the other hand, gave props to his fellow category nominees by saying, "I was just watching these clips and I just love these actors. Competition like this sometimes is tough, because really what we need to do is support each other. Actors have to have each other's backs. It's the only way to act well."
He won last year for being part of the ensemble cast of Sideways, but this year, Paul Giamatti picked up the award on his own for his work in Cinderella Man. He also had one of the best speeches of the evening, exclaiming off the top of his head, "...the best thing about it [being an actor] is hanging around the craft services table with other actors…so I'd like to take the opportunity to say thanks to all the actors & all the crew people who've spent time at the craft services table with me, shooting the sh** and eating donuts with me, and having a hell of a good time. Because there are weird, interesting people in our business and I'm proud to be numbered among them."
Neither member of the husband and wife acting team of Reese Witherspoon and Ryan Phillippe has to suffer statue envy tonight either, as each took home an award. Witherspoon took the award for her role as June Carter Cash in Walk The Line. She gave a special nod to her co-star in the film, Joaquin Phoenix, saying, "...without your John, there's no June." Phillippe would win his later during the last award of the evening.
And though none of the nominated actors of the aforementioned Brokeback Mountain won in any of the categories they were nominated in, castmembers Heath Ledger and Jake Gyllenhaal still found plenty to giggle about when reading the film summary off the teleprompter. With many side glances and plenty of feet shuffling, the two seemed almost nervously giddy introducing the montage clip of the film.
I think SAG President Alan Rosenberg summed up the evening best when he said, "Not only does great acting allow us to escape for a while, but it's also a way to explore our complex and challenging world. The diversity of this year's nominations is a case in point."
To illustrate the diversity point, the 74-member cast of the film Crash took the evening's last award for best film ensemble. Referencing the movie's racial tension issues, castmember Don Cheadle accepted the award, saying, "It's a film that doesn't end when the credits roll, and it's a discussion that we've all heard out in the world many, many times. And it's great that it's just sort of started a dialogue about things that people on the surface really seem to not want to talk about. But it's great to have the opportunity to speak about this film and to speak about the ideas that it presents. "
What the film industry will now be talking about is how well the winner's of tonight's film categories will fare on Tuesday morning (Jan 31), when the official Oscar nominations are announced. Quite often those who win a SAG are almost considered shoo-ins for an Oscar nod for the same role.
For more information on tonight's show or the Screen Actors Guild, please visit: www.sagawards.org.
*********************************************************
Here is the complete listing of the 12th Annual Screen Actors Guild winners:
FILM:
Outstanding Performance by a Male Actor in a Leading Role
Philip Seymour Hoffman (Capote)
Outstanding Performance by a Female Actor in a Leading Role
Reese Witherspoon (Walk the Line)
Outstanding Performance by a Male Actor in a Supporting Role
Paul Giamatti (Cinderella Man)
Outstanding Performance by a Female Actor in a Supporting Role
Rachel Weisz (The Constant Gardener)
Outstanding Performance by a Cast in a Motion Picture
CRASH (Chris "Ludacris" Bridges, Sandra Bullock, Don Cheadle, Matt Dillon, Jennifer Esposito, Brendan Fraser, Terrence Howard, Thandie Newton, Ryan Phillippe, Larenz Tate)

PRIMETIME TELEVISION:
Outstanding Performance by a Male Actor in a Television Movie or Miniseries
Paul Newman ("Empire Falls")
Outstanding Performance by a Female Actor in a Television Movie or Miniseries
S. Epatha Merkerson ("Lackawanna Blues")
Outstanding Performance by a Male Actor in a Drama Series
Kiefer Sutherland ("24")
Outstanding Performance by a Female Actor in a Drama Series
Sandra Oh ("Grey's Anatomy")
Outstanding Performance by a Male Actor in a Comedy Series
Sean Hayes ("Will & Grace")
Outstanding Performance by a Female Actor in a Comedy Series
Felicity Huffman ("Desperate Housewives")
Outstanding Performance by an Ensemble in a Drama Series
LOST (Adewale Akinnuoye-Agbaje, Naveen Andrews, Emilie De Ravin, Matthew Fox, Jorge Garcia, Maggie Grace, Josh Holloway, Malcolm David, Daniel Dae Kim, Yunjin Kim, Evangeline Lilly, Dominic Monaghan, Terry O'Quinn, Harold Perrineau, Michelle Rodriguez, Ian Somerhalder, Cynthia Watros)
Outstanding Performance by an Ensemble in a Comedy Series
DESPERATE HOUSEWIVES (Roger Bart, Andrea Bowen, Mehcad Brooks, Ricardo Antonio, Marcia Cross, Steven Culp, James Denton, Teri Hatcher, Felicity Huffman, Brent Kinsman, Shane Kinsman, Eva Longoria, Mark Moses, Doug Savant, Nicollette Sheridan, Brenda Strong, Alfre Woodard)

SPECIAL AWARD:

Screen Actors Guild Awards 42st Annual Life Achievement Award:
Shirley Temple Black

------------------------------------------------------------------------------


Editor's Picks Articles
Top Ten Articles
Previous Features
Site Map





Content copyright © 2022 by Michelle Snow. All rights reserved.
This content was written by Michelle Snow. If you wish to use this content in any manner, you need written permission. Contact Trina Boice for details.