What does San Andreas teach us about preparedness?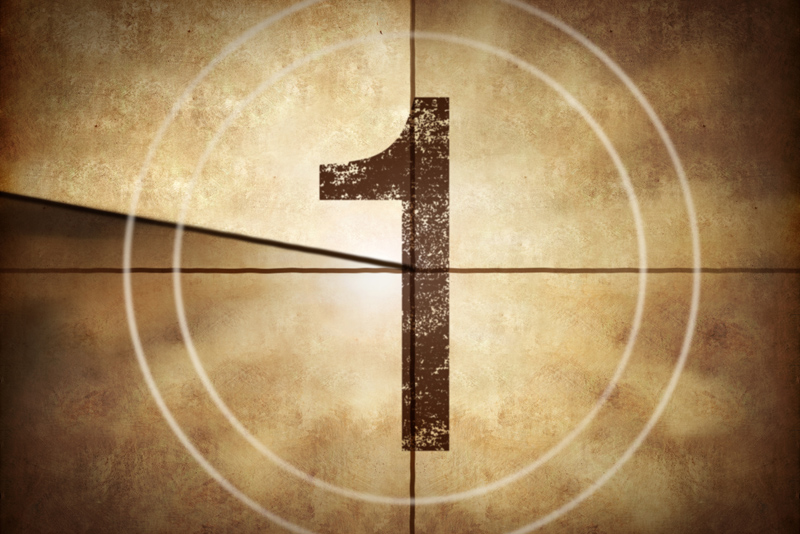 There are a lot of moving rocks in the movie San Andreas, but the best one is Dwayne "The Rock" Johnson who is so big and strong that he could probably pull California's tectonic plates together single-handedly. Seriously, the guy is gigantic and just doggone fun to watch. You get to see him rip a door right off of a car, as well as a bunch of other life-saving stunts. His box office draw is also huge: this film took in $53.2 million dollars opening weekend, completely crushing the competition.

Pay a little extra to see this one in 3D. The CGI team was incredible. I remember when the 1974 Earthquake movie came to a new theater near my house when I was a little girl. The theater boasted that you could feel the shaking. I could and was immediately addicted to disaster movies after that. If you want that same experience, upgrade to IMAX. If you'd rather save money, have your buddy sit next to you and bump into you every 3 minutes while you watch this silly popcorn flick.

Uplifting Theme:
· Be prepared! Paul Giamatti plays a professor at Cal Tech who is researching earthquakes. He tells his class "It's not a matter of IF, but WHEN." Later he laments "No one listens to us until the ground shakes." Sadly, that's true. You need to start preparing now. It wasn't raining when Noah built the ark…
· SPOILER ALERT: There is a moment at the end of the movie where you see an American flag unfurl to show off the great American spirit and resolve a la post-9/11. One character asks "So, what now?" Another person states "Now we rebuild."
· We have to help each other. In the movie, in order to survive, the characters have to move to higher ground. That's not just physically-speaking. We need to be better and kinder to one another.

Paul Giamatti consistently gives us good performances. I'm currently watching his mini-series John Adams and recommend it to anyone who wants to learn more about one of America's Founding Fathers and presidents.

The beautiful Alexandra Daddario plays Blake, The Rock's daughter and the eye candy for the popcorn flick. Her acting and looks are more mature than when we last saw her in Percy Jackson & The Olympians: The Lightning Thief .
If you're a disaster freak, you get to see earthquakes, fires, and even a Tsunami. Sorry, no plagues or pestilence.

The college professor (Paul Giamatti) gives you a short history of the biggest earthquakes in the history of the world at the beginning of the movie. Did you know the largest earthquake in North America was a gigantic 9.1 in Alaska?

So, what do we learn about how to be better prepared for disasters from this movie?

* Be married to a hulk of a man who has easy access to a helicopter to save you.
· "You need to drop, cover, and hold on because your life is going to depend on it." - Lawrence
· Learn how to hotwire a car
· You need a plan
· "Every city has a tactical channel." - Blake (Get yourself a ham radio or GMRS radio so you can communicate with your loved ones when the cell towers are down.)
· Learn to run fast. Surviving a disaster involves lots of running.
· Learn CPR and First Aid. When your loved ones are hurt, you're going to wish you knew how to help them.
· Don't wear flip flops before disaster strikes. Ha ha (Both leading ladies are conveniently wearing boots.)
· Don't text and drive.
· Know what the threats are to the city in which you live. I live in Las Vegas where people were completely shocked when we had a 4.8 earthquake last weekend. The city sits on SEVERAL fault lines! If you want to see where the most recent earthquakes hit in the world TODAY, go to https://earthquaketrack.com/recent SPOILER ALERT: Hoover Dam is completely destroyed in the movie, which is pretty spectacular to watch, but not something I hope ever happens. I just drove across that amazing bridge last weekend on my way to visit my son in Arizona! It's so high and scary! It snapped like a toothpick in about 2 seconds in the movie after a 7.1 earthquake. EEK! I hope it takes a much bigger earthquake than that to crumble the surrounding area. Fun fact: Alexandra Daddario pronounces the state of Nevada incorrectly in the movie….it's not Nevoda people!
· Know how to commandeer an airplane and boat.
· Keep a map of your city on you. Nope, the cell phone navigator probably won't work.
* Put together a "72 hour kit", such as a backpack with emergency supplies and food to help you survive until help arrives. It usually takes at least 3 days before your rescue comes...if it comes.
* Talk about an emergency plan with your family. Decide on meeting places before disaster strikes.





Related Articles
Editor's Picks Articles
Top Ten Articles
Previous Features
Site Map





Content copyright © 2022 by Trina Boice. All rights reserved.
This content was written by Trina Boice. If you wish to use this content in any manner, you need written permission. Contact Trina Boice for details.