In the Thick of It...Thinning Hair Issues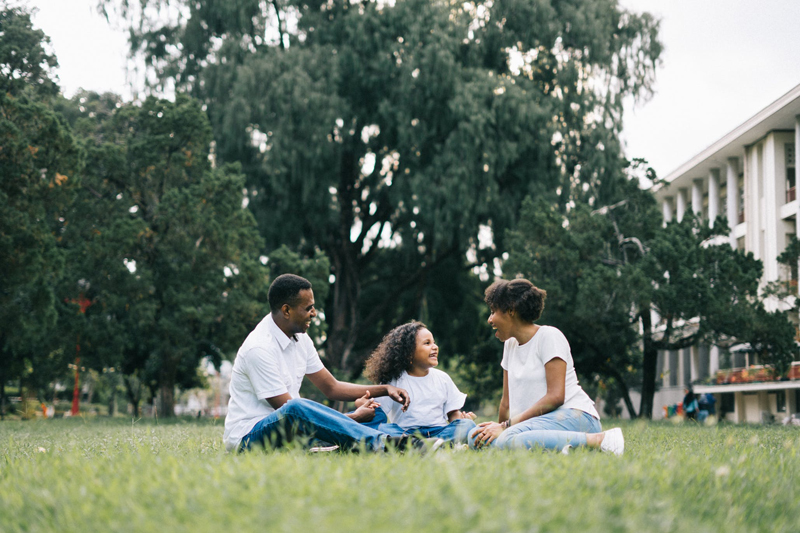 What is it about our hair? Sometimes it behaves, and at other times we cannot do a thing with it! What's the saying: "A woman's hair is her crown and glory.."? This may be true, but what if that crown is becoming thin and dull? Black women's hair come in all textures. And we can wear it many different styles, including wigs, weaves, and braids. However, all that wear and tare have cost [our hair] to suffer the price for a beautiful main. From the press & curl, to relaxers and permanents, colors, blow-outs, and let's not forget the infamous Jheri Curls!— Black women's hair have been through it! Many are left with thinning hair, looking for treatments to restore that beautiful sheen and body.

I grew up around food, church and hair… just to name a few things. But especially hair. Often times being the guinea pig for new hairstyles and the such. My grandmother was a beautician by trade, and I spent a lot of time in her shop and in her chair. Now Black women, you know not everyone can touch your hair! That is just not happening! Not everyone has the right touch that will get your hair to looking good or being healthy. My grandmother, Miss Ruth, was the Queen of all hairdressers. She had loyal clients for more than twenty years. It was the touch in her hands that many of her clients said was magic. She had such a way with hair, that it seemed as though hair would grow overnight! My grandmother had what I like to call "healing hands". Whatever was wrong with your hair, after a few visits to Miss Ruth, you were well on your way to beautiful, healthy hair. She just had that touch.

I saw many women leave her beauty shop with their hair more healthy and vibrant than when they came. My grandmother thrived on doing hair. It was her passion. Often working sixteen hour days, stopping once in a while for a break (which often was to down a 16oz Pepsi--her energy booster). Holidays were her busiest time. Often getting to the shop at 7:00 AM, and not leaving until 1:00 AM. Yes, she was dedicated; but she was the best at what she did. She knew how to treat different problems with successful results. That was why she was in so much high demand.

So, do you have a problem with thinning hair? I may have the solution for you: Miss Ruth's Solution. In 1997, I noticed that my hair was thinning. I didn't understand why. My grandmother noted it could have been from the surgery I had the previous year and my change in diet. Now I am not a vain person…not in the least. But I do know that I need some hair on my head!! Whew! I was really upset that my hair was thinning. I've always had very thick hair. I asked my grandmother was there anything I could use? She didn't want me to used any harsh stimulants or chemicals. As the only thing I ever used in my hair were color chemicals. So she suggested her tried and true remedy for thinning hair.

MISS RUTH'S SOLUTION FOR THINNING HAIR…

This is what you will need:
1 Large Egg
2 Tablespoons of Aloe Vera Gel (From the Aloe Vera Plant. You can find these now in many grocery stores; especially Spanish stores.)
¼ Cup of Olive Oil (I used Blessed Oil. You Pentecostals know what I mean!!)
A shower cap

Place the egg, Aloe Vera and oil into blender, blending until the consistency of a Hollandaise sauce (Pale yellow).

It's best to do this while taking a shower (although not necessary), since it's easier to rinse and the steam heat from the shower itself will help your hair. You want to wash your hair first using your regular shampoo. Be sure to dry hair of all excess water before putting on the solution. Once your hair is washed, pour solution onto hair, saturating to the ends. Massage for about two minutes, being sure to stimulate the scalp. Next, place the shower cap on, and leave on for five to seven minutes. (It's best to do this before you wash up)

After time is up, remove cap and rinse hair well. Use a light conditioner and grease scalp. (I found that using two tablespoons of hot olive oil worked well in addition to mixture) Let hair air dry or, use low setting on hair dryer or blow dryer. It's best to stay away from high heat for at least a month when you first begin this treatment.

Do this for at least two or three times a week until you start to see a difference in the thickness and sheen of your hair. The condition of your hair determines the length of time for desired results. I saw a vast difference after two months.

There are many things that I have learned from my grandmother: independence, self-resiliency, wisdom, pride in self and family, high work ethic, unconditional love, how to cook, clean, manage a business, and do hair! And I look forward to sharing many of these lessons with you!



You Should Also Read:
Hair Site


Related Articles
Editor's Picks Articles
Top Ten Articles
Previous Features
Site Map





Content copyright © 2023 by Ruthe McDonald. All rights reserved.
This content was written by Ruthe McDonald. If you wish to use this content in any manner, you need written permission. Contact Ruthe McDonald for details.