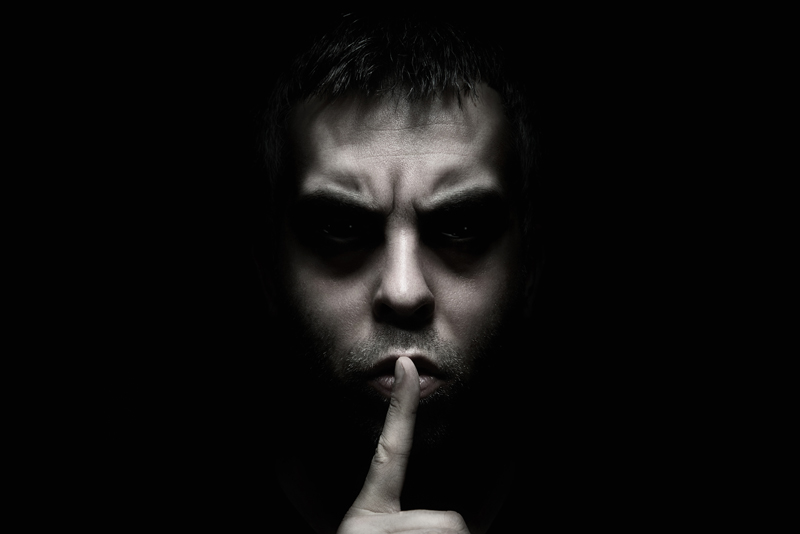 From The Exorcist to The Amityville Horror to The Shining, kids can be downright creepy. What is it about the idea of evil children that scares us? After all, they're "only children," right? Children are usually thought of in terms of ultimate innocence; for a child to be corrupted by evil goes against our collective paradigm of a sweet and angelic child.

Authors like Stephen King have been turning the sacred to profane for years, completely disrupting our idealistic vision of the perfect child - In Pet Semetary, for example, King turns a young toddler into a raging murderer after daddy buries him in an accursed ancient burial ground, something that the author himself has admitted was creepy to write.

Are children scary? If your a parent of teenagers, of course they are. But that's a happy side-point. William Golding's "Lord of the Flies," while traditionally not considered a horror novel, holds terrifying and disturbing themes, all centering around a group of isolated prepubescent boys as they build their own primitive version of a warlike, cruel, and fascist society.

There are documented incidents which indicate that a great deal of paranormal activity surrounds children as they are transitioning into young adulthood; some speculate that "poltergeists" are the energy that is manifested supernaturally as a result of developmental vulnerability. While this has been an ongoing theme in movies (the ever-loved classics Poltergeist and The Sixth Sense as examples), there are several novels and stories that capture the absolute horror of having one's child consumed or used by the forces of evil, as in Blatty's Exorcist or King's Children of the Corn.

There is something profane in the idea that evil will attack us in such a blasphemous way. This epic fear is also symbolic of the generational and epic wars that parents have with their kids; each generation seems to produce a bunch of heathens and rebels whose singular purpose is to confound and frighten their parents into submission. Regardless, think carefully about whether or not you are going to hand out candy for the little ghouls and ghosts and goblins at your doorstep this Halloween - you never know what monstrosity those sweet little masks are hiding.


Related Articles
Editor's Picks Articles
Top Ten Articles
Previous Features
Site Map





Content copyright © 2023 by Justin D. Davis. All rights reserved.
This content was written by Justin D. Davis. If you wish to use this content in any manner, you need written permission. Contact Justin D. Davis for details.