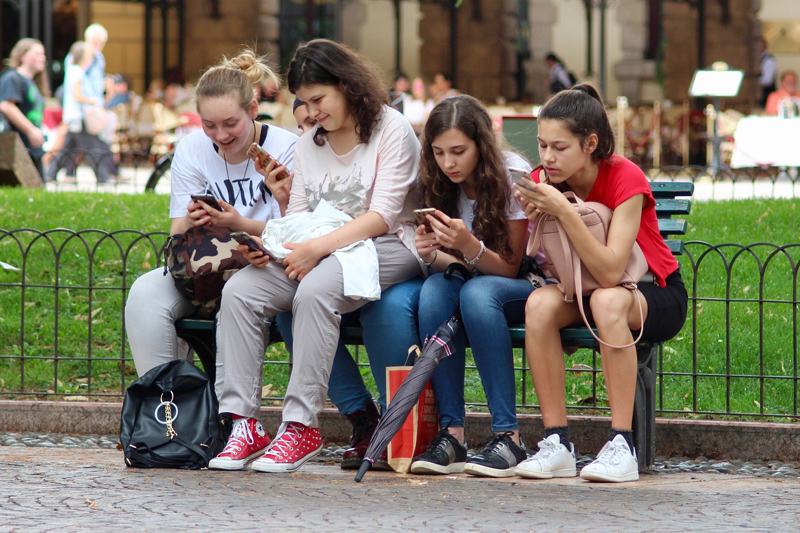 We have tested quite a number of Sudoku handheld games, both for the DS and PSP. My boyfriend is a Sudoku addict! I honestly have to say that Sudoku Mania is the *worst* of anything we have tried.
You can chose a few options - the difficulty of the puzzle, the number of items per grid (2x2, 3x3) and solving with numbers or symbols. You also choose the theme of your puzzle, which change the look and feel of the game. Then you launch into the automatically generated puzzle.
The layout they chose to use is simply awful. The top display shows the puzzle. The bottom area has four TINY arrows that you can click on to move your "selection cube" up, down, left or right. You have to click precisely to move your cursor around. So you're watching the top screen and clicking in tiny spots on the bottom screen to position your cursor to the cube you want to work on. Yes, you can use the D-Pad as well.
Once you select a spot, you use the stylus to tap ONE NUMBER to put into that cube. You can't put in several numbers to indicate what you are currently working on!! Did the developers even play Sudoku before developing this game? No other game misses this most basic technique of playing Sudoku.
Oh, if you put an incorrect number in - where the number is already in a row or column - it flashes. So much for using your brain to solve the puzzle. Not that you really can solve some of these puzzles - their autogenerator seems to have faults and not all games are intuitively solvable.
All of these issues would already have put this game at the bottom of the list, but even their font choices are poor! Looking at the grid, some of the numbers look like other numbers. The contrast is poor so it's hard to see any of them. Again, these are basic issues that really should have been fixed. It's rather obvious that these guys were out to capitalize on the Sukoku mania and figured that once someone bought the game because it said "Sudoku", they'd be unable to return it.
With all the other Sudoku games out on the market, there's really no reason to get this one.
Rating: 1/5
Buy Sudoku Mania from Amazon.com


Related Articles
Editor's Picks Articles
Top Ten Articles
Previous Features
Site Map



Follow @lisavideogames
Tweet





Content copyright © 2022 by Lisa Shea. All rights reserved.
This content was written by Lisa Shea. If you wish to use this content in any manner, you need written permission. Contact Lisa Shea for details.