French Women for All Seasons – Book Review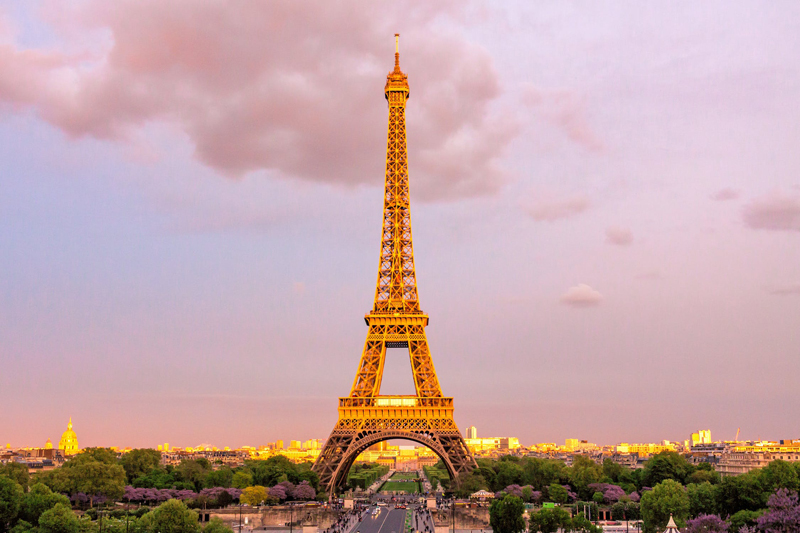 Following the success of French Women Don't Get Fat, Mireille Guiliano takes a broader look at the way lifestyle influences wellbeing in French Women for All Season – A Year of Secrets, Recipes and Pleasure. With deprivation thrown out the window, pleasure and balance are suggested as weapons to curb overindulgence. Becoming more in tune with the bounty of the seasons and owning the beauty of your age are themes woven throughout the book.

While some recipes are overly simple, the tomato salad calls for only sliced tomatoes, olive oil, basil, salt and pepper, others are intimidating. Raw egg yolk is used in a few of the dishes which some may shy away from. Other players are lamb, pigeon, calf's liver, duck, and even frog's legs but don't be deterred. The majority sound delicious. I've dog-eared these recipes among others: asparagus with honey sauce, spinach with raisins and pine nuts, eggs with sorrel, sea scallops with citrus fruit and chocolate and pepper pears. As of yet, the only recipe I've tried my hand at is the chocolate cake. While I dirtied many a dish in the process, despite my being prone to baking catastrophes, the cake turned out divine.

The exaggerated stereotype of America as a fast food nation may be offensive to some, such as when she says, "In the land where there's honor in being able to eat the most hotdogs. What's one to do?" I find it ironic because that mocking is so typical of Americans labeling the French arrogant. Looking beyond that, the French phrases interjected help create a chatty tone. Things like, "J'ai oublie de vous dire quelque chose, " I forgot to tell you something, make the stories feel like dialogue between friends.

I especially appreciated her anecdotes on being a beekeeper's daughter. She describes the honeycomb as, "a gorgeous waxen lattice of painstaking construction, an insect Chartres cathedral," and reflects on her father's awkward depiction of the queen bee's sexscapades mating with all the males to lay thousands of eggs in a day. "Hard to imagine how the birds and the bees ever became delicate models of sex education," she jokes.

A lengthy section near the end is devoted to the virtues of wine. Wine, as food, is treated as something to be enjoyed but not overindulged in. "Gluttony is a desperate attempt to satisfy our head, not our stomach." One to two glasses a day as a meal's accompaniment provide the drinker with a helping of the antioxidant resveratrol. As spokeswoman and CEO for Veuve Clicquot Champagne nobody would question her expertise in suggested wine and food pairings like blue cheese with a fruity Sauternes. Champagne is universal, to be enjoyed with all courses, she vouches.

Her view on exercise is that it should lace itself into your day taking the form of brisk walks and trips up the staircase rather than gym penance for overeating. An avid yogi, she turns her favored form of exercise into an indulgence by pairing a yoga seance with a home-concocted facial mask. I'm going to try the egg yolk and olive oil mixture, which she suggests leaving on for 15 minutes.

She encourages each woman to be "bien dans sa peau," comfortable in her own skin, by embracing a style that is all her own while remaining age appropriate. Several ways to tie on a silk scarf are suggested for each season, scarves do add such class to the way French women and men dress, however the descriptions are difficult to visualize without diagrams.

The appeal of French Women for all Seasons and the "non diet" it prescribes lie in the simplicity of her suggestions. Food is something that should be savored. Enjoy it in the company of others with a knife, fork and glass of wine. Compensate splurging on one meal by reducing portions of the next. Enjoy simple pleasures. The advice makes sense and the recipes put a new spin on the wealth of each season's produce.

Thumb through her book on Amazon and visit her website for the aforementioned chocolate cake recipe.
You Should Also Read:
Mireille Guiliano's website


Related Articles
Editor's Picks Articles
Top Ten Articles
Previous Features
Site Map





Content copyright © 2022 by Melissa Demiguel. All rights reserved.
This content was written by Melissa Demiguel. If you wish to use this content in any manner, you need written permission. Contact Melissa Demiguel for details.