The Way Our Orchids Get Their Names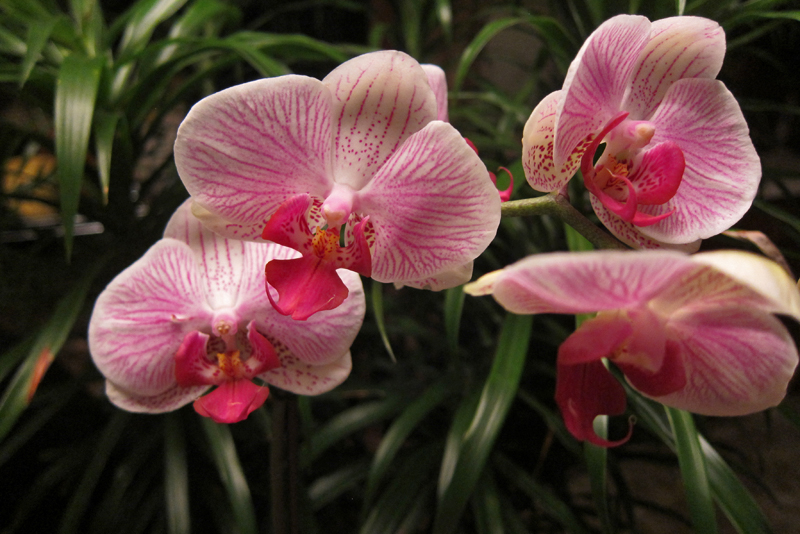 Each one of us has a unique identity. To define this identity, we have devised a system of names. Naming is not just confined to humans; even animals such as dolphins are known to give names to each other in form of different whistling tunes. There are two most common ways through which an individual acquires a name. One is the informal/local/common name, and the other is the formal/scientific name. The first type of names are used in a fixed/restricted area, e.g. the local name of a tiger in India is 'bagh', in Indonesia it is called a 'harimau', in Japan its 'tora', in Tibetan its 'tag'; so people from each of these countries might be talking about the same animal, but it would be difficult to understand that if you do not have the knowledge of the respective languages.
To make it easier for us to understand, a uniform system of naming/nomenclature was devised, so that a single name is accepted and understood throughout the world. Through this system organisms with similar characteristics were grouped together. For plants, a set of rules were formed and were grouped together under
International Code of Botanical Nomenclature
(ICBN). This is a binomial nomenclature system, where each plant was given two names. The first name defines the genus and the second name defines the species. Both are in italics, first is capitalized and the second is in lower case. Mostly Latin or Greek names are used here, though sometimes local names are also used. Orchids also get named after particular persons.
What do mean by genus and species? A genus includes a group of individuals which are very similar to each other, it is one step above the species epithet in the classification table of an organism. Species means a group of individuals which are capable of interbreeding successfully.
Take for instance:
Aganisia graminea
(Lindl.) N.E. Brown, here the orchid concerned has to be reclassified; 'Aganisia' is the genus and 'graminea' is the species name, while Lindl. in parentheses is the abbreviated name of the author, Lindley, who wrote the original description of the orchid placing it under another genus
Maxillaria
, but now it is placed within the genus
Aganisia
by N.E. Brown.
Sometimes the binomial name of genus and species are accompanied with other additions, which are written in abbreviated, non-italic and in lower case such as variety which is written as var.; sub-variety is written as sub-var.; and cutivar etc.
How do you decipher names of hybrids? In the case of natural/artificial hybrids, instead of species epithet, the genus name is accompanied by grex name. Hybrid can be intergeneric or interspecific. In the orchid name '
Phalaenopsis × leucorrhoda
' 'x' sign denotes the cross between two orchids belonging to the same genus 'Phalaenopsis' and names of both parents are mentioned here. Hybrid orchids too have cultivar name added after the generic and grex epithet sometimes.
The use of abbreviations is quite common, e.g. Cymbidium is shortened to just C. and Dendrobium to D. or Den. Do not get don't confused, check generic names from
list of plant abbreviations
, put up by the Royal Horticulture Society.
These are some of the general rules which are used while naming orchids. If there is any other confusion related to orchid names, then you are welcome to ask me on the Orchid Forum or can email me.
You Should Also Read:
Orchids - A Brief Introduction
Orchids for all people
Some Facts about Orchids


Related Articles
Editor's Picks Articles
Top Ten Articles
Previous Features
Site Map





Content copyright © 2023 by Anu Dharmani. All rights reserved.
This content was written by Anu Dharmani. If you wish to use this content in any manner, you need written permission. Contact Anu Dharmani for details.