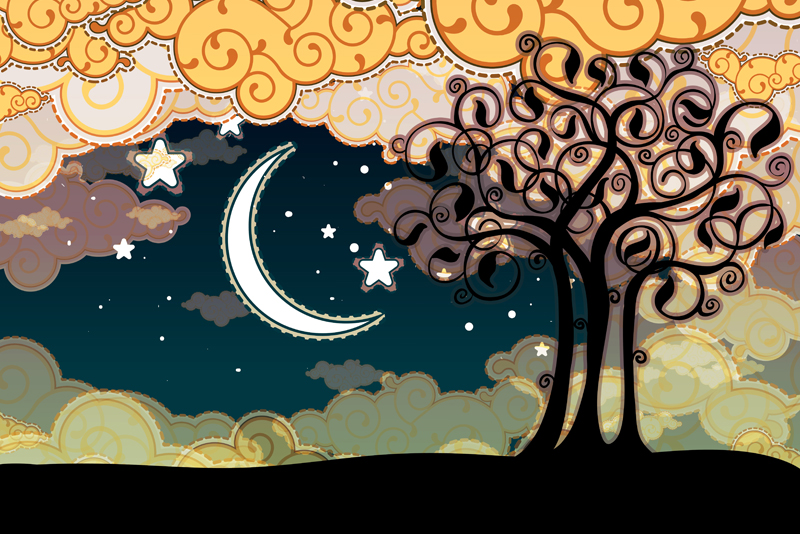 The four elements of Paganism are also the four elements of life. Earth, air, fire, and water are just as much a part of our daily lives as they are magic and ritual. They can be found within us and surrounding us at any given moment. The elements are the basis for natural magic. The four elements are important to our very existence. They should be honored andrespected.
The four elements can be found in our daily lives. The earth is the ground we walk on. It is the soil in which our food is grown. Earth is the wood that built the walls of our homes.Air is the oxygen that we breathe. It is the invisible force that gives us life. It is what fuels the fire. Fire cooks our food and keeps us warm. It is the spark of electricity that powers our homes. Water hydrates us, washes us and sustains the land.
We need air and water to sustain our bodies. The human body consists mostly of water. If the body does not get enough water, it becomes ill and can die. If we can not breathe, we can not survive.Air fills our lungs with every breath. It is part of us. The energy that keeps our heart pumping can be symbolized by fire. It is the spark of life within us. Our skin surrounds our bodies and protects us just like the earth. At the end of our journey, our bodies return to the earth.
The four elements can be found in magic and ritual. Earth magic or natural magic employ the four elements. Water is used for cleansing sacred objects and for scrying. Herbs grown from the earth are used in spells, prayers, and rituals. Fire is used in candle magic.Many spells require candles or burning of some kind. Air fuels the fire.
The four elements should be honored and respected. We honor the earth by taking better care of it. We recycle, clean up litter, and plant more trees. We honor the air by cutting down on pollution. We carpool, ride our bikes, and stop using aerosol cans. We honor fire by using it wisely. We put out bon fires and candles when we are done. We try to prevent forest fires that burn the earth, pollute the air, and waste the water. The elements sustain our lives and we can help sustain the elements.


Related Articles
Editor's Picks Articles
Top Ten Articles
Previous Features
Site Map





Content copyright © 2022 by Teresa Post. All rights reserved.
This content was written by Teresa Post. If you wish to use this content in any manner, you need written permission. Contact Ian Edwards for details.