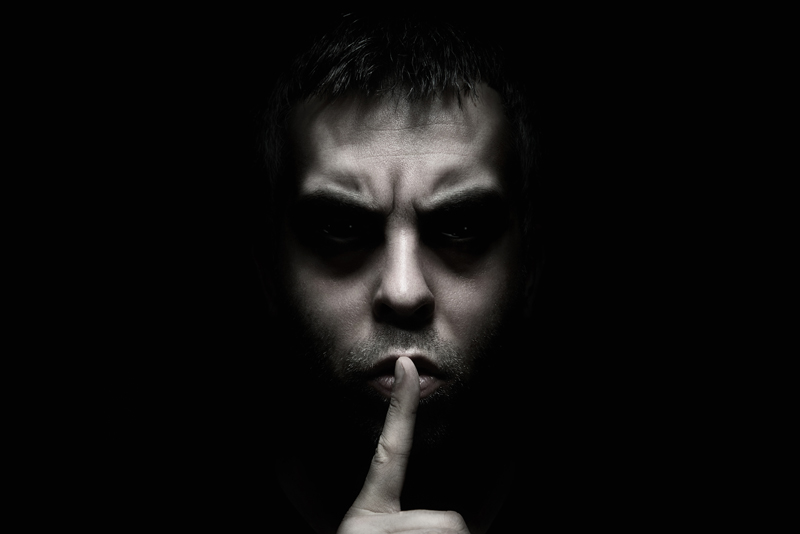 Like it or not, we are surrounded by everyday horror. It's a simple fact. Look on any local or national news program, in your daily paper, on the 'net, and it's very clear that there are things amiss in our world. Oftentimes, personal horror stems from the direct inspirations around you: creepy neighbors, irritable in-laws or family members, or the evils of the workplace (or any possible combination thereof) are usually abundant in one's own life. While it might seem that no good can come from such atrocities, a creative imagination and a little work can fuel an interesting idea into a raging and awesome horror story.

For those of you who are aspiring horror writers, I would suggest examining the very nature of your own life and those around you for inspiration. All too often we overlook the little absurdities and interesting tidbits that surround us everyday. Most of us are involved in strange situations or know people who are odd, unusual… and, lets face it, downright SCARY. The successful horror writer can tap into these aspects and create a wicked-cool story that may even be *gasp* publishable!

Consider this unlikely scenario:

You find yourself frustrated at work. You try to be positive, but you're not meeting professional and/or personal goals. No matter what you do, you can't seem to get a hold or a firm grasp on anything. Your boss seems like he/she has personally singled you out to right some personal vendetta, and you have been surviving on caffeine-fueled coffee which happens to fall just short of the 87- grade level unleaded gasoline you put in your car this morning. You arrive at work, and Justin, the new intern, begins rattling off all about his hopes of replacing you in every implication but a blatant song and dance. Suddenly, a paranoid and equally inspired idea comes to you - just how far is this upstart intern willing to go to take your place? What dark secrets is this guy hiding?

Personal fears, sources of anger and frustration, darkly comedic moments, and horrifying situations can all be put to good use in writing that next story. What happens next is limited only to your imagination.


Related Articles
Editor's Picks Articles
Top Ten Articles
Previous Features
Site Map





Content copyright © 2018 by Justin D. Davis. All rights reserved.
This content was written by Justin D. Davis. If you wish to use this content in any manner, you need written permission. Contact Justin D. Davis for details.