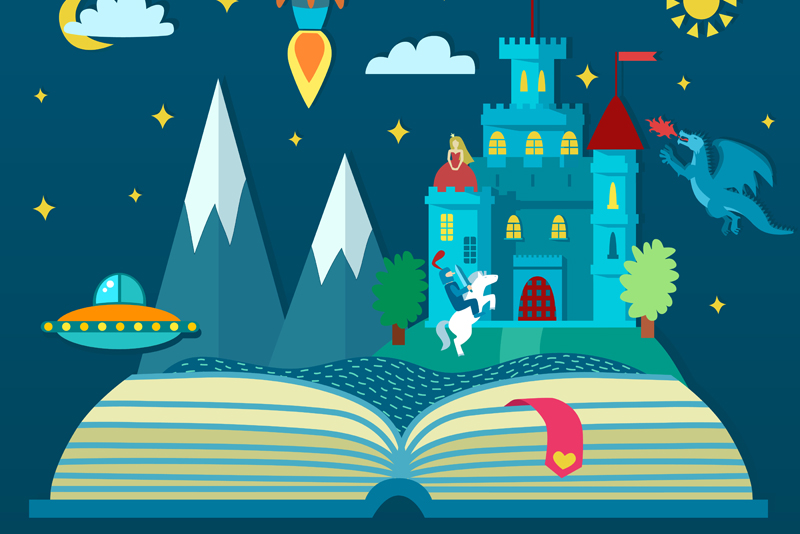 Once in a rare while I open up a new book and after reading about 30 pages I realize that it has the potential to permanently change my thinking. I find myself unable to sit still in my chair. I want to run right out into the street and start telling everyone about it. I'm in the middle of reading such a book right now. It's called Group Genius: The Creative Power of Collaboration by Keith Sawyer. It's forever dispelled the notion I've had of the creative writer or inventor sitting in an ivory tower and suddenly, as if by lightning, being struck by a powerful idea that becomes the bestselling novel or the world-changing invention.

Sawyer's done his research. This is not just a book about his theories. He's based his hypotheses on solid data but he's also made it an engaging read for the layperson by filling it with case studies from history up through our present day YouTube and Wikipedia. For example, did you know that J.R.R. Tolkien and C.S. Lewis used each other's creative ideas to develop their beloved novels? Did you know that Kleenex tissues as they're used today came out of a totally unexpected stealth use by men behind the closed doors of their homes?

Here are some of the ideas from the book that have gotten my creative juices going.

1) Creativity isn't just one spark. It's a succession of small adaptable sparks. So just what is it that moves that initial spark along? And where do these sparks come from? We think of these ideas as coming from "our muse" or from our own thoughts but every thought we have is a collaboration in a sense. The inspiration we feel often comes from our experience and internalization of the creative genius of others: that breathtaking painting you saw in the museum, that dark night in the concert hall when you first heard Rachmaninoff being played, that vocalist who sang one of your favorite songs on American Idol.

2) Sometimes the soup has to simmer for awhile before the full flavor can be realized. You might work on the idea for a young adult novel or a picture book for a long time and feel that something is missing. Even though you had that initial spark of the idea you wanted to communicate, the writing is not going as smoothly as you wished. Give yourself some distance. Work on something else for awhile. Wait until the next tiny spark hits you. It can be anything that gets you moving forward...a cold, refreshing beverage on a hot day, a pink and purple sunset, a new word you've never heard of.

3) Hold your idea close to the vest and no one will ever hear of it. Share your idea with the world and they'll help you make it come true. I'll admit this idea is a difficult one for me to accept. After all, what about intellectual property and copyright? Are these antiquated ideas? As a writer, I want my work protected but I never thought twice about writing a column from an idea suggested by one of my readers in a forum. The truth is an idea is just an idea. It's like a seed. It isn't fully actualized yet. Many innovative companies are seeding inventions and content and then having their users adapt and evolve those inventions or content. Sawyer has some great examples of this type of process in his book involving the company that makes Legos. One of their bestselling products, Mindstorms for making robots, was improved dramatically from the ideas brought in by loyal customers. And I just read yesterday that Rovio, the creators of the ever-addictive Angry Birds, created 50 games for clients before they developed their own game. Now I'm thinking of adapting this idea by going to schools and libraries to perform an oral storytelling and getting feedback BEFORE finalizing a picture book. Hmmmmm...interesting.....I wonder if that would work?

4) Converse creatively. I use this technique all the time at my day job but never thought about how to use it more consciously as a children's writer. My tech-savvy, supersmart colleagues and I talk a lot during the day. Sometimes our best ideas come out during a relaxing lunch or coffee break off campus. Sawyer's research shows that conversations with others who are like-minded can help to spark and shape creative ideas and are fantastic springboards for innovation.

I'm only halfway through this thought-changing book, one of the first books I've read on the Kindle I might add, and already I have some wonderful thoughts on how to give myself the gift of a more creative environment. In fact, I've realized that one of the picture books I've been working on for a long time is really about the creative process for kids.

Happy (Creative) Writing!





Related Articles
Editor's Picks Articles
Top Ten Articles
Previous Features
Site Map





Content copyright © 2022 by Annamaria Farbizio. All rights reserved.
This content was written by Annamaria Farbizio. If you wish to use this content in any manner, you need written permission. Contact Annamaria Farbizio for details.