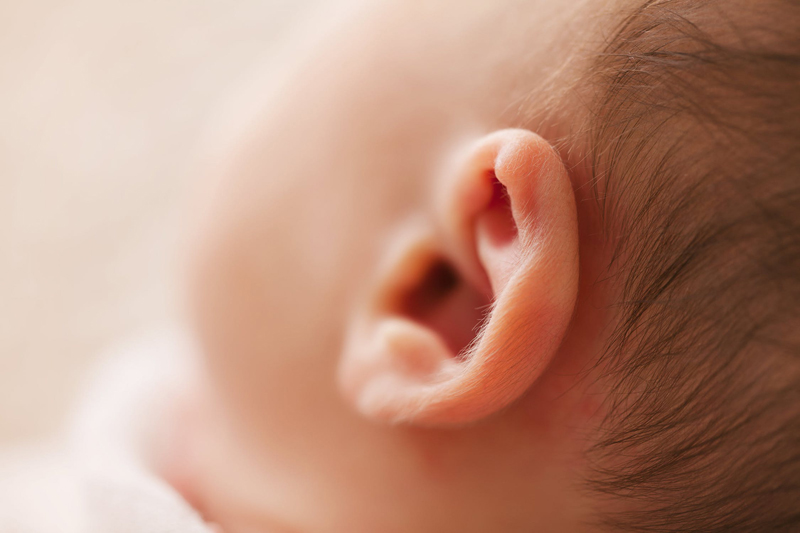 When we think about being deaf we usually think of the downside; the problems of not being able to hear other people talk, listen to music, losing our jobs and so on. But you know, sometimes it can be good to be deaf. Here's a few times I was glad to be deaf.

Just consider the show we went to before Christmas. The music was good, but it was so loud even my husband, who has perfect hearing, blocked his ears. He claimed if he went to the toilet the music sounded great from there, filtered through 4 solid walls. But for me! I could take my Cochlear Speech Processor off and I couldn't hear a thing!

As my kids were growing up I thought they were perfect. I never heard them arguing so I thought they didn't. But my friends and family told me they certainly did. It's just they argued in a whisper so that I couldn't hear them and intervene.

And what about those pesky telemarketers who call around dinner time? I never had to talk to them. I couldn't hear the phone ring. If one of the kids picked it up I'd get them to tell the telemarketer I was deaf and hang up.

I never had to wait in phone queues. You know you make the call and there is a recorded message (or worse still an artificial intelligence) asking you to 'choose 1 if you want accounts', '2 if you want customer service', '3 if you want sales' and so on. And often when you choose the right number you have to go through it all again a second time; 'choose 1 if you want accounts payable', 'choose 2 if you want accounts receivable' etc. Being deaf meant someone else did all of this for me and I didn't even know it existed. (But since having my Cochlear Implant I have discovered these time wasting queues!)

Even today, when I take my speech processor off I can mow the lawns without having to listen to the grating noise the lawn mower makes. I can, of course, tell the lawn mower is working by the vibrations in the handle and I can view the nicely mown lawn behind me.

I don't have to listen to the vacuum cleaner – that roaring noise which fills your head. But this can have a downside too. You can't feel the vibrations of a vacuum cleaner in the same way you can for a lawn mower. And because dirt is often buried deep in the carpet pile, you can't always tell whether you've vacuumed it. I can't tell you number of times I came to the end of my cleaning and found I'd vacuumed the house with the vacuum cleaner off! I never knew where to start again.

I was on an international flight once and we had an emergency landing. Because I was deaf I heard no announcements and by the time I knew anything the emergency was over and we were back on the ground. I had no time to panic.

I wouldn't wish deafness on anyone for all the downsides it causes. But sometimes, just occasionally I did find there were times when I was glad to be deaf.



Related Articles
Editor's Picks Articles
Top Ten Articles
Previous Features
Site Map





Content copyright © 2022 by Felicity Bleckly. All rights reserved.
This content was written by Felicity Bleckly. If you wish to use this content in any manner, you need written permission. Contact Felicity Bleckly for details.