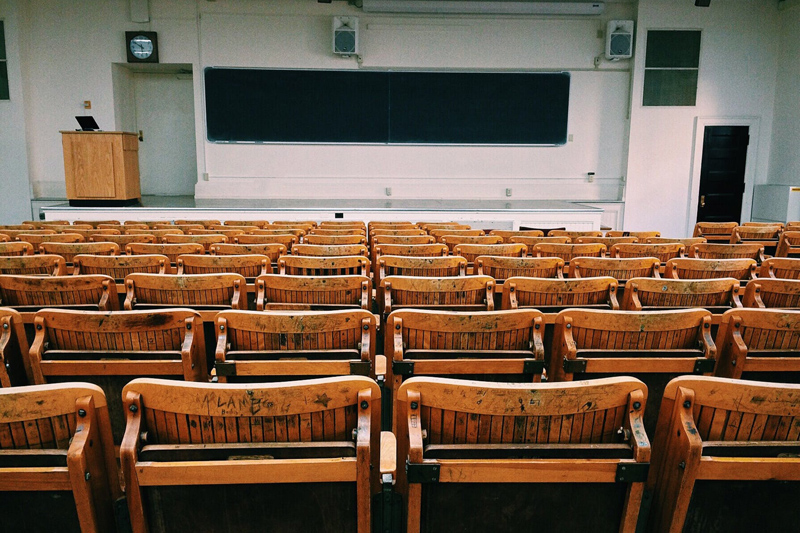 If you have been accepted into multiple programs you may feel a huge sense of relief…followed by the exhausting realization that now you need to choose where you want to enroll. Some of the things you should consider when choosing are: location, reputation, accreditation, job placement assistance, cost, fit and class size.

When considering location, think about if you will need to move in order to be close enough to attend classes or meet residency requirements. Since you will likely be living in that area for a while it is important to compare communities in which your options are located. Next, if you did not verify the school's accreditation already, now is the time to do so. Visit my article on accreditation for tips on confirming accreditation status. Along with accreditation, the school's reputation may affect the value of your degree once you graduate. You may want to check the school's ranking in a list such as U.S. News & World Report's rankings of graduate schools.

Also, unless you are independently wealthy and have decided to be a student for the sake of learning, you are going to graduate school to further your career or enter into the career you want to be in. Compare the employment rates of the graduates of your program at each of the schools that you have been accepted to since this is a good indicator of your future job prospects. You should be able to get this information from each school's Career Services office. It is also a good idea to ask about any job placement assistance programs that they have. Some schools have relationships with local employers and work with recruiters in the area to place graduates.

As you compare the cost of school you will be looking at more than just tuition. Each school will have its own set of fees and additional costs as well as differences in the cost of living in the area. If you have received financial aid offers you will be taking this into consideration as well. If one school costs more than another but you have been offered financial aid in the form of scholarships and grants while another school is less expensive but you have only been offered student loans you may decide that the school with the higher tuition is the smarter financial decision.

Last but definitely not least, you will need to consider if the atmosphere of the school and surrounding community is the right fit for you. Compare class size and interaction with students and instructors. Are you comfortable with taking classes in lecture halls or do you want smaller classes with more of an opportunity to interact with professors one-on-one? Class size along with the school and community culture will have a large impact on your day-to-day happiness. Going to graduate school is about more than building career prospects. It is also about personal development and goal fulfillment. Comparing all of the aspects of the schools on your list and looking at the overall benefit you will receive not only once you graduate but also while you are in the program will help you get the most out of your graduate school experience.
You Should Also Read:
Accreditation


Related Articles
Editor's Picks Articles
Top Ten Articles
Previous Features
Site Map





Content copyright © 2023 by Nicole Amos. All rights reserved.
This content was written by Nicole Amos. If you wish to use this content in any manner, you need written permission. Contact Nicole Amos for details.