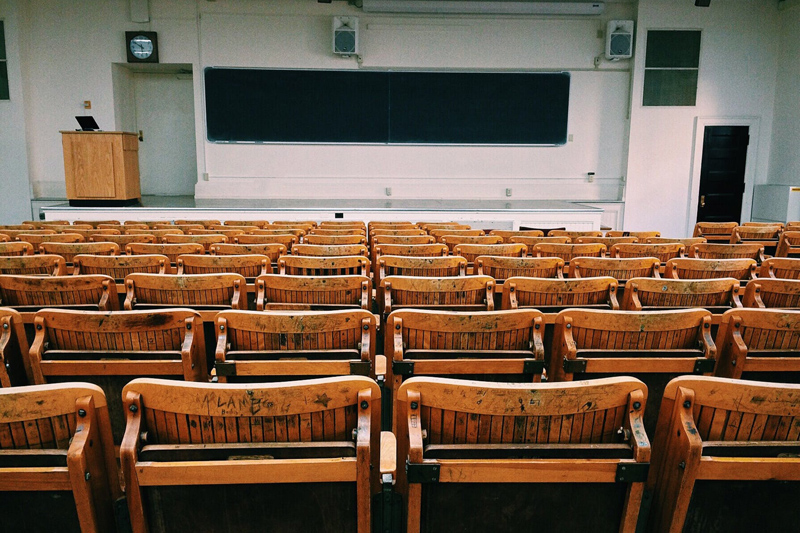 Successful time management can be a sanity saver when you are in school. The key to successful time management is to prioritize and dedicate blocks of time to your top priorities. Do this by scheduling time to do the things that you need to get done and then focus that time on the scheduled task…such as classwork. To start this make a list of your main priorities, such as family, work, school, pets and anything else that is important in your life.

Create a schedule and honor the time that is dedicated to school. You should also find a space where you can focus on school. Whether it is your home office, your kitchen, your bedroom or your local library, just choose a location where you can focus on your class work as undisturbed as possible. As you have probably already guessed, focused time is far more productive than unfocused time so ask for the help and cooperation of your family or roommates.

Next, create one calendar for everything you need to fit into your busy day. This may seem like overkill but once it becomes habit it will feel less like a rigid schedule and more like a routine that helps you get things done. This will also help you identify if you have more on your plate than you can reasonably schedule into your day. If this is what happens when you are making your schedule then it is time to evaluate your options. For example, reduce the number of classes you are taking each semester, ask your family or roommates for help with things like making dinner and doing housework or temporarily reduce the number of hours you work per week if possible.

Here are suggestions of things to put on your calendar:
• School: classes, reading/preparation, assignments, exams, papers, study time, etc.
• Family: menu, appointments, activities, vacation, etc.
• Work: days off, travel, hours (if your hours vary), etc.
• Household: housework/chores
• You: exercise, hobbies, relaxation
It may seem strange to schedule in time for exercise, hobbies and/or relaxation when you are trying to squeeze in so many other things. If you do not fit in time for yourself you will have a much higher likelihood of experiencing stress and burnout so try to fit in some time for yourself…even if it is only 10 minutes per day.

Next, pinpoint your top daily and weekly priorities within your main priority areas by first identifying the day that you consider the beginning of your week, such as Sunday or Monday. Then, on the night before your "first day of the week" create a list of your top five to ten priorities for the upcoming week. This will help you spend your daily scheduled time wisely.

Another thing that will help you use your time well is to identify the time of day that you are at your most focused and do the things that require the most difficult thought and focus then. For example, if you know that you cannot focus right after dinner then use that time to do a task that does not require much thought such as laundry. The important thing is to figure out the time or times of day that you are available (taking into consideration work, childcare or anything else that applies) and most productive and dedicate as much of that time to school as needed.

The important thing is to recognize that time is a finite thing and you cannot create more of it. All you can do is use your time as best you can to be successful in school.


Related Articles
Editor's Picks Articles
Top Ten Articles
Previous Features
Site Map





Content copyright © 2022 by Nicole Amos. All rights reserved.
This content was written by Nicole Amos. If you wish to use this content in any manner, you need written permission. Contact Nicole Amos for details.