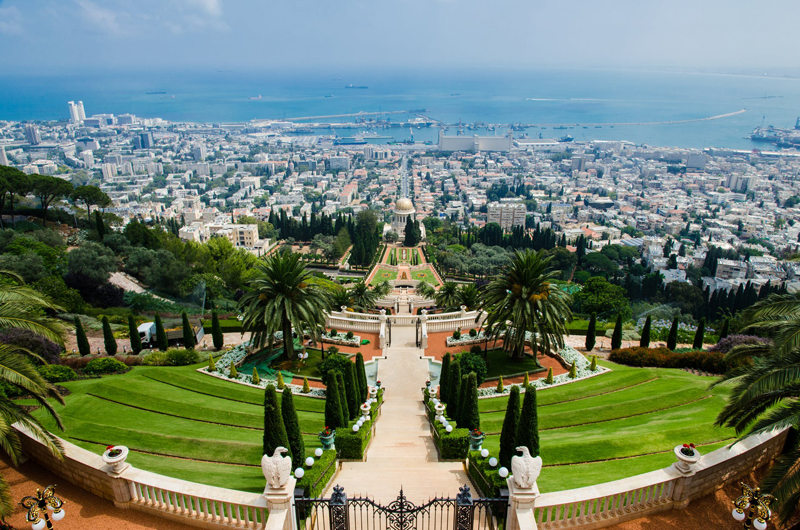 "This universal, this transcending love which the followers of the Bahá'í Faith feel for their fellow-men, of whatever race, creed, class or nation, is neither mysterious nor can it be said to have been artificially stimulated. It is both spontaneous and genuine. Those whose hearts are warmed by the energizing influence of God's creative love cherish His creatures for His sake, and recognize in every human face a sign of His reflected glory." Shoghi Effendi, World Order of Bahá'u'lláh, p. 197

That is the goal. Most days have tests of my ability to reach such a goal, seeing as I live with people! Nor is it a new goal, having been a part of religious teaching for a long time. Abraham began with making the family, Moses drew together the tribe, Christ pulled together His followers of disparate families and tribes, Zoroaster was concerned with civil laws that crossed tribal and religious lines, and Muhammad's teachings resulted in the first nation on the planet.

Bahá'u'lláh has stated that His mission is to unify the whole Earth as one human family. He instructs His followers, "Ye were created to show love one to another and not perversity and rancour. Take pride not in love for yourselves but in love for your fellow-creatures. Glory not in love for your country, but in love for all mankind. Let your eye be chaste, your hand faithful, your tongue truthful and your heart enlightened." Tablets of Baha'u'llah, p. 138

I don't know about you, Dear Reader, but I find it much easier to love mankind at a philosophical distance, than when I have to deal with people in my personal space! Life is replete with dozens of niggling and nagging little tests of my resolve. This is where faith and practice come in--and prayer for assistance, of course.

'Abdu'l-Bahá--the son of Bahá'u'lláh, and His appointed Interpreter--provides some poetic help with the problem of loving others: "Hold thou fast to the Covenant of thy Lord, and as the days go by, increase thy store of love for His beloved ones. Bend thou with tenderness over the servitors of the All-Merciful, that thou mayest hoist the sail of love upon the ark of peace that moveth across the seas of life. Let nothing grieve thee, and be thou angered at none. It behoveth thee to be content with the Will of God, and a true and loving and trusted friend to all the peoples of the earth, without any exceptions whatever. This is the quality of the sincere, the way of the saints, the emblem of those who believe in the unity of God, and the raiment of the people of Bahá." - Selections from the Writings of 'Abdu'l-Bahá, p. 25

Not that loving one another has ever been easy, history tells us. God created humans with potential yet unfulfilled, and socializing humanity has been an arduous and long-term task. George Townshend, in his treatise, Christ and Baha'u'llah, comments, "No church, for example, has ever adopted the challenging test for membership used by Jesus Himself for His disciples," p. 54, which was: "A new commandment I give unto you, That ye love one another; even as I have loved you...By this shall all men know that ye are my disciples, if ye love one to another." - from John xiii. 34-35, also quoted in George Townshend, Heart of the Gospel -- First edition, p. 114

So, there is the promise, and the challenge: how to daily increase love and unity, while decreasing selfishness, egocentrism--and all the other 'isms--sometimes unilaterally. I don't know about you, but I can only do it with a little help from my friends: God, prayer and a community of like minded people willing to support such a change in behavior.
You Should Also Read:
How to Make a True Friend
Kindness
Prerequisites for Spiritual Growth


Related Articles
Editor's Picks Articles
Top Ten Articles
Previous Features
Site Map





Content copyright © 2022 by Cheryll Schuette. All rights reserved.
This content was written by Cheryll Schuette. If you wish to use this content in any manner, you need written permission. Contact Cheryll Schuette for details.