Marshall Bi Odor Ferret Deodorizer - Review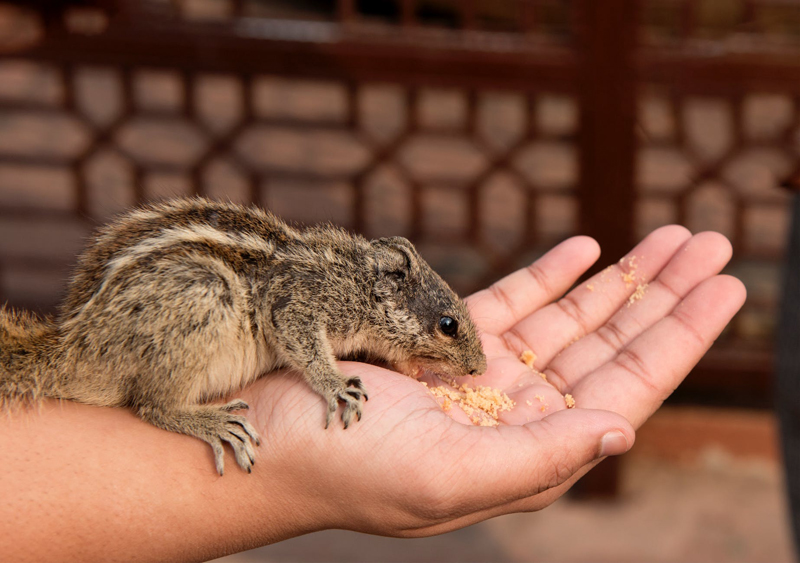 Many people love ferrets, they love the playfulness; people are envious of the fun interaction we enjoy with our ferrets. I know that more people would have ferrets except for some people think they have an odor. I frankly don't smell it.
Marshall Bi Odor Ferret Deodorizer is very easy to use; just pump a few squirts into a small animal water (about eight ounces) bottle or 9 squirts in a 24 ounce bottle. I have three ferrets in one cage though they spend most of the day outside of the cage. I use two water bottles because I am ultra paranoid about a water bottle failing to function. At least the ferrets have a backup water bottle until I discover there is a problem. The Marshall Bi Odor Ferret Deodorizer mixes easily with the water. I put half a bottle of water in the water bottle, and then add the Marshall Bi Odor Ferret Deodorizer, then just add the remaining water. Give it a quick shake and it is done.
Marshall Bi Odor Ferret Deodorizer is advertised to have 100% natural ingredients. But, that statement doesn't really impress me much since radon is an all natural radioactive gas. Marshall Bi Odor Ferret Deodorizer has a funny odor to it, like a chemical odor. I am not suggesting the product is bad; it is just that I don't like the odor. I had my concerns about the product so I called around to various veterinarians that treat ferrets and none of them had anything bad to say about the product. In fact,
I only discovered good things about the product.
Since the deodorizer is in the ferret's water I feel the need to not only give them fresh water a couple of times a day, but to go one step further and sterilize the water bottle every day. I would normally just rinse it and fill it every day and sanitize once a week.
The first time I tried Marshall Bi Odor Ferret Deodorizer I just wanted to try it so I bought a small eight ounce bottle. Then I ordered the 32 ounce bottles to save money, saving about $6.74 per bottle if I continued to buy eight ounce bottles.
When ferrets are young they seem to have more odors. If you bathe them too often they seem to smell bad, the natural oils keep the ferret's fur shiny and clean; if they are bathed too frequently the scent glands in the skin go into hyper drive making the ferret smell worst.
If the ferrets have been spayed or neutered and their primary scent gland removed they have little odor. Besides, I like the odor. I love my animals I associate odor with an experience, animal, or person, it is hard to explain, the odor gives me a pleasant warm fuzzy feeling.
Just keeping the cage clean and their bedding washed and changed frequently cuts down on cage odor. We clean their in cage litter box daily. Right before we round the kids up from playtime we clean the litter box, making sure they have food, fresh water, and we also add vitamins. Each ferret has a vitamin dish, two dishes on the third level and one dish on the lower level. They all know where their dishes are, it wasn't even necessary to put their names on the dishes:)
I use the Marshall Bi Odor Ferret Deodorizer in the heat of the summer more than I do in the winter. I find that ferrets are a little more scented during their spring and fall shed/molt.
Marshall Bi Odor Ferret Deodorizer virtually eliminates any odor from the stool, urine, and scent glands. It does take a while to be noticeable but usually in less than the seven days the instructions suggest. As I mentioned it does work, but never to the point of having a totally odor free litter box, especially the stool smell. And that also depends on the food the ferrets are fed.
Some ferret foods have a very strong odor, making the odor of the excretions of the ferret more odoriferous. I feed nothing but Marshall Premium Ferret Diet. I noticed a lot less odor just by using the Marshall's food over other ferret foods I have tried. At one time, before Iams changed their formula and before food was readily available focused for the ferret I used Iams Kitten food. The smell of their stool, urine, and body odor was much more overpowering and certainly not the pleasant musky smell that specifies ferret.
The bottle that contains the deodorizer is a sturdy plastic bottle, a heavier plastic than I would expect. The pumps have never failed on any of the bottles I have had. One thing I noticed is since I handle the bottle usually after filling water bottles my hands are usually wet, with a spinal injury I have a heck of a time holding on to things especially when they are wet. This bottle for some reason just isn't slick as some bottles are.
One of the things about Marshall Products is their 100% satisfaction guarantee; just return the product still leftover and the receipt to the place where the product was purchased for a full refund.
One thing, to be fair to the quality of the product, it is essential to use the product as directed. If you skip a day here or there, or use less than you should to say, perhaps save money, it isn't going to work as well.
"Ingredients: Deionized Water, Aspartic Acid, Threonine, Serine, Glutamic Acid, Glycine, Alanine, Valine, Methionine, Isoleucine, Leucine, Tyrosine, Phenylamine, Histidine, Lysine, Arginine, Cysteine, Proline. May or may not contain Sodium Bicarbonate, Hydroxypropyl Methylcellulose, and Sodium Benzoate. "
Deionized Water is purified water but as the word deionized suggest the mineral ions are removed. Aspartic Acid is an amino acid you may more readily recognize it as L-aspartate; especially if you use the amino acid compounds for physical fitness assistance. Aspartic Acid assists with a more vigorous metabolism. Threonine is another amino acid that maintains protein balance. Serine is important in also deals with metabolism. Glutamic Acid is essential for healthy cells, another amino acid. Glycine another amino acid creates muscle tissue and converts glucose into energy. Alanine is again, an amino acid that aids in the metabolism of glucose and has a part in the transfer of nitrogen from peripheral tissue to the liver. Without going through them all, there are 17 out of 20 amino acids, actually there are 26, if you include the polypeptides more than 100.
I am guessing but it seems the majority of the amino acids deal with metabolism and metabolism of glucose; interesting.
The eight ounce bottle of Marshall Bi Odor Ferret Deodorizer was bought for about $ 11.55 and was bought at Amazon. After the first bottle we have been buying the 32 ounce bottles and sells for about $26.99 also ordered from Amazon. I do most of my shopping at Amazon. Since I am disabled it is hard for me to get around especially during the cold winter months. During better weather we will occasionally go to Petco or PetSmart if we have to go to Sioux Falls to the Veterans Administration Hosptial.
The product does as it states, a natural deodorizer for ferret stool, urine, and body odors. It is simple to use, it produces close to an odor- free pet but not entirely odor-free. I like the muskiness of the ferret but I like the smell of domestic skunks as well. It is all individual preference. The product is worth using if you don't like the ferret odor. It is highly tempting to use this on other animals, don't. It is made for ferrets.
Amazon has a 24-hour cookie. So, if you follow my link today, and then decide to think about the purchase the link will expire in 24 hours. By all means think about your purchase but please go back through my shop so that I get credit.
My Ferret Shop
Here you will find a picture of one of my ferrets and also a picture of the beautiful wild black footed ferret.
Marshall 8-Ounce Small Animal Bi-Odor
Marshall 8-Ounce Small Animal Bi-Odor



Marshall 32-Ounce Small Animal Bi-Odor
Marshall 32-Ounce Small Animal Bi-Odor




Scroll down a litter further and sign up for the exotic pet's newsletter. Your email is 100% safe, I never even see it. You will receive a newsletter twice a week. Once in a great while an emergency newsletter may go out, but this would be only for a big illness outbreak or other emergency. Subscribe so you will know when new content comes out!

If you have a comment about this article, if you have a question, or just want to say hello, stop by the Exotic Pet Forum! Comment Here

Feel FREE to Contact me anytime. You can reach me via my bio page. Click on my name.

Contact Diana
My Exotic Pet Shop

Lists of ferret breeders are located to the left under breeders and sellers. Pictures of ferrets can be found with the ferret care articles. How to Care for the Pet Ferret


This site needs an editor - click to learn more!

You Should Also Read:
Complete Exotic Pet Index
Children's Pet House
Exotic Pet Shopping (the safest for your pets)




Related Articles
Editor's Picks Articles
Top Ten Articles
Previous Features
Site Map





Content copyright © 2021 by Diana Geiger. All rights reserved.
This content was written by Diana Geiger. If you wish to use this content in any manner, you need written permission. Contact BellaOnline Administration for details.