Bloom's Taxonomy Explained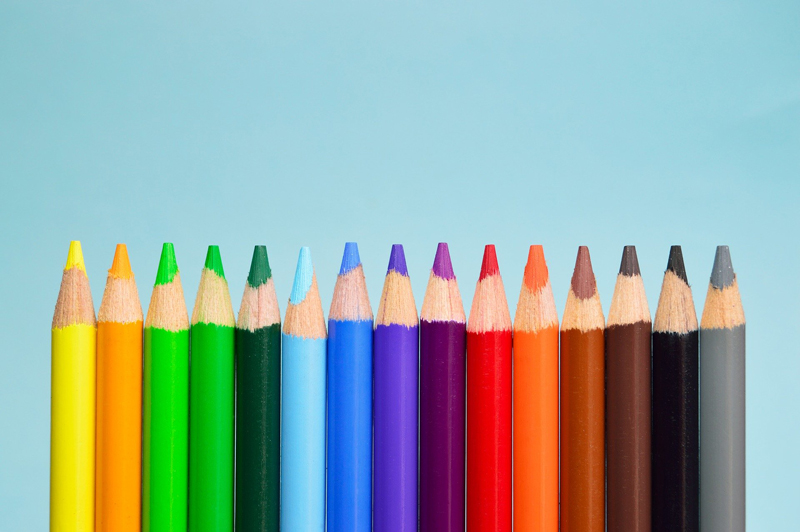 Bloom's Taxonomy is a category based heirarchy of learning. This begins with the lowest level of cognitive recall, as in simple memory. It then progresses to the top of the cognitive ladder, creation of new ideas and critical thinking. There are six categories to specify these cognitive skill levels, which are listed below:

Level One: Remembering/Recall/Knowledge

Here are some key words to use when assessing this level of understanding:
1. Choose
2. Define
3. Find
4. Label
5. List
6. Name

Questions to ask your student are:
1. When did...?
2. Why did...?
3. What is...?

Level Two: Understanding and Comprehension

Here are words you will be using to determine comprehension of the lesson:
1. Classify
2. Compare
3. Demonstrate
4. Explain
5. Rephrase
6. Illustrate

Questions to ask to assess understanding at this level are:
1. What is the main idea of...?
2. How would you compare and contrast...?
3. In your own words, how do you explain...?

Level Three: Application of Knowledge

Words to express an ability to extend knowledge into application include:
1. Develop
2. Construct
3. Organize
4. Experiment With
5. Plan
6. Utilize

Questions you might ask to determine if your child can properly apply learned material are:
1. How can you organize...to show...?
2. What elements would you choose to change...?
3. How might you apply what you have learned to develop...?

Level Four: Analysis

Here are words to use to assess your child's ability to analyze material learned:
1. Categorize
2. Classify
3. Distinguish
4. Examine
5. Test for
6. Inspect

Questions to ask to determine knowledge gleaned are:
1. What motive is there?
2. What evidence can you find to...?
3. What's the relationship between... and ...?

Level Five: Evaluation/Synthesis

Words to use to assess your child's ability to evaluate and synthesize information learned include:
1. Criticize
2. Deduct
3. Conclude
4. Interpret
5. Measure
6. Predict

Questions for determining your child's ability to evaluate material learned are:
1. How would you prove/disprove...?
2. Based on your knowledge, how would you justify...?
3. What data did you use to form a conclusion?

Level Six: Creation and Evaluation

Here are the words you would be using to assess your child's knowledge of the material as it relates to the highest level on Bloom's Taxonomy:
1. Change
2. Elaborate
3. Formulate
4. Estimate
5. Propose
6. Theorize

Questions you might ask to determine your child's ability to evaluate learned material are:
1. Can you propose an alternative to?
2. Can you propose a theory for?
3. How would you estimate the results for?

Knowledge and utilization of the skills defined in Bloom's Taxonomy are important to keep in mind when planning lessons for your child. Many parents and teachers tend to plan for levels one and two, maybe three. It is more time consuming to teach using the top three levels of Bloom's Taxonomy, but it is also well worth the effort. You will be amazed at your child's ability to utilize critical thought and synthesize material they have learned. To read more on specific lessons and detailed ideas regarding Bloom's Taxonomy refer to the books listed below.








Related Articles
Editor's Picks Articles
Top Ten Articles
Previous Features
Site Map





Content copyright © 2022 by Alissa Moy. All rights reserved.
This content was written by Alissa Moy. If you wish to use this content in any manner, you need written permission. Contact Denise Oliveri for details.