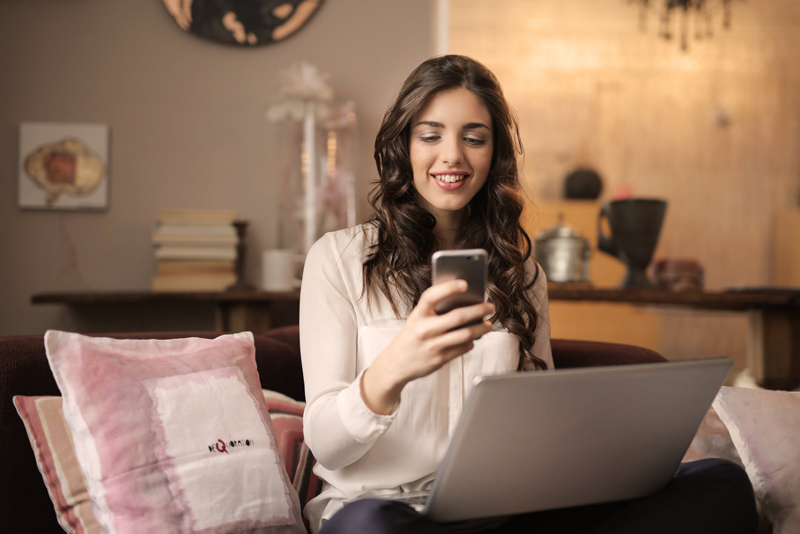 There are four types of email services used for the purpose of managing and accessing your email messages. The four types of services covered in this article are the basic services of all email messaging systems. Many of the email providers used across the internet offer these basic services on a more personal scale, where as email service providers for newsletters and email campaigns operate on a wider and more corporate level.

These email services allow you to send, receive and read messages sent through a Standard Internet Protocol, STP. Most of you are probably already familiar with the basics of internet email protocols. But in helping those who do not fully understand the concept of email service providers it is good to familiarize yourself with the types of email services that exist and how they work.

The four types of email services covered here are Web-based, POP3, IMAP and Mail Forwarding. If you are using an email messaging service, then it is very likely that you are already using one of these four services, if not a simple combination of two or more.

Web-based Services

The first one on our list is one that many of you are very familiar with which is the Web-Based mail service. This service deals with a webmail client better known as an email client and a computer program also better known as a web application that allows you to access, manage and read messages through an Internet web browser. This is one of the more widely used email services due to the fact that you are able to sign-up for a free account. Websites that use web-based mail are Gmail, Yahoo!Mail, Hotmail and AOL Mail.

Web-based service accounts are accessed through the internet so being connected or having access to connect is a must. Web-based mail is accessible from any web browser or any place you have the option of connecting to the internet. For people who do not have computers or internet connection in their homes they can visit a library and get online to check their emails.

POP3 Email Services

This service is an application used by your local email client to retrieve messages from a remote server. POPPost Office Protocol. The retrieval of messages is done over what is call TCP(transmission control protocol)/IP(internet protocol). With this service your incoming messages are stored on your remote server until you download them to your PC. Once you have downloaded them they are deleted from the server, but your messages remain on your PC's hard drive for easy access and offline reading. POP3 only allows you to retrieve your messages, and you are unable to send. Most email clients and servers of today support both POP and IMAP.

IMAP Email Service

This one gives you the most control of your email messages. IMAP stands for Internet Messaging Access Protocols. It works with your email client in retrieving your messages from a remote server but also allows you to view them by subject before downloading. This gives you a chance to see and choose which messages you want to download and which one's you don't. Your choice; your decision. Also this type of service allows you to synchronize your email folders with your local computer and the IMAP server. With this in place it allows you to see the same folders and messages where ever you may log into your email account.

Mail Forwarding Services

Mail Forwarding is another type of email service you are probably already familiar with. If you've passed on an email you've received to another person then you have used mail forwarding service to do so. However, for this service we focus on the server-based forwarding. Server-based forwarding is used especially when obtaining a domain name for a website. What this means is that your email is forwarded to a service provider you designate. This could be your own internet or service provider.

Another term that is frequently used for mail forwarding is redirection. I am sure some of you have experienced going to a webpage only to have it redirected somewhere else. This means your messages are being redirected to the internet provider of your choice.

Because of the expansion of technology and the threat of Spam is so great it's sometimes not recommended to use this type of service. If you have multiple domains that are being forwarded or redirected across the web, you run the risk of your messages being forwarded through to many layers and levels allowing to many eyes access to your message information. This leaves your messages open for the possibility of Spammers to Spam you.

So as you can see in the world of email services there are many choices.For some, they have found many loopholes around the bulk email sending of email service providers by utilizing some of the above serviceS through other web-browser and websites that offers the ability to send in batches or to groups. The only thing to be on the look out for is how much bandwidth comes with the email service you choose to use or how much data you're allowed to transmit.


Related Articles
Editor's Picks Articles
Top Ten Articles
Previous Features
Site Map



Follow @EzinesEditor
Tweet





Content copyright © 2022 by Grace D. Dooley. All rights reserved.
This content was written by Grace D. Dooley. If you wish to use this content in any manner, you need written permission. Contact Grace D. Dooley for details.