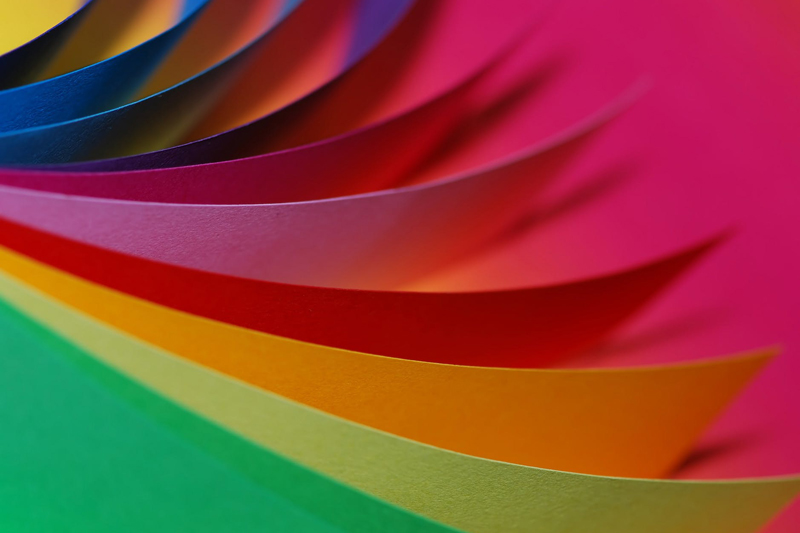 These cupcake tags are made from colored corrugated cardstock, which you can buy from craft stores. Corrugated cardstock is great for making dimensional projects like tags, cards, frames and boxes without the added weight or unwieldiness of thick board. Plus, it comes in a whole rainbow of colors that you can mix and match!
Attach these tags to gifts or scrapbook pages to add a pop of color. Or use them as party invitations – print or write the party details (occasion, date, time, place, etc.) onto a piece of cardstock that's the same size and shape as the tag, and thread the paper yarn through both pieces. Feel free to experiment and have fun!
You will need:
* Cupcake template (
available here
)
* Craft corrugated cardstock in assorted colors
* Twisted paper yarn in assorted colors
* Sentiments (
available here
). These can also be scrapbook embellishments, stickers, stamped words, cutouts, hand-lettered text, computer printouts, etc.
* Scraps of cardstock in matching colors
* Pencil
* Ruler
* Scissors
*Craft glue
* One-hole punch
Mark, measure and cut a rectangle that's 5 by 2-1/4 inches in size, with the long sides parallel to the ridges on the corrugated cardstock. Cut off the two topmost corners to form a tag shape.
Using the template as a guide, trace the cupcake parts onto the back of the corrugated cardstock, using a different color for each part. For piece A, trace the template such that the ridges of the corrugated cardstock run from top to bottom, like in a cupcake sleeve. For the rest of the pieces, trace the template so that the ridges run from side to side.
Cut out the cupcake parts. Glue the parts to the tag starting with piece A, then glue pieces B, C, and D one on top the other in that order. Allow to dry.
Cut out the sentiment and, if you wish, glue it onto a matching piece of colored cardstock. Cut around the sentiment, leaving a narrow border. Glue the sentiment to the tag, above the cupcake.
Punch a hole near the top of the tag. Untwist an 8-inch piece of paper yarn. Bring the ends together to form a loop and thread the loop through the hole in the tag, and then thread the ends through the loop to form a lark's head knot. Tighten the knot and trim the ends of the paper yarn.
You Should Also Read:
Corrugated Cardboard Tag
Make a Collaged Art Tag
Make a Round Trinket Box


Related Articles
Editor's Picks Articles
Top Ten Articles
Previous Features
Site Map





Content copyright © 2022 by Mia C. Goloy. All rights reserved.
This content was written by Mia C. Goloy. If you wish to use this content in any manner, you need written permission. Contact Mia C. Goloy for details.