Kinsale is a Favorite Irish Vacation Spot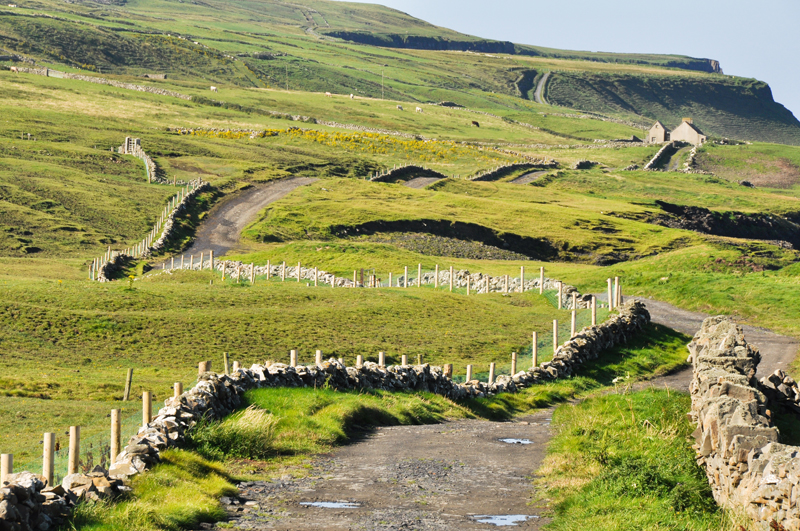 Kinsale is located in County Cork, a charming little town with a population of approximately 5000 people. It is one of the more popular travel destinations, and in fact many of the Irish go to the fashionable Kinsale for their "holidays," the vacation.
Kinsale is a friendly town with the shore on one side and hills on the other. The narrow streets are lined with shops, pubs, and hotels. As Kinsale is situated on a lovely beach, much of the fun is about water sports. There's deep sea angling, blue shark fishing, yacht charter, SCUBA, windsurfing, sailing, canoeing, swimming, and just relaxing on the beach.
Birders can enjoy a variety of species, with many sea birds in residence. The pristine natural environment supports countless colonies of sandpipers, curlew, heron, dunlin, and the usual suspects, including gulls.
Kinsale boasts three fine golf courses: Kinsale Golf Club has a 9-hole course and an 18-hole meadowland course, and The Old Head Golf Links is a spectacular 18-hole Championship course.
There is also pony trekking, horseback riding, guided and self-guided trail rides.
The History of Kinsale
The Battle of Kinsale was a turning point in Irish history, fought on Christmas Eve 1601. It was a heartbreaking loss for the ruling O'Neills and O'Donnells, and the beginning of the end of the centuries-long battle to maintain a Gaelic Ireland.
Kinsale Harbor is guarded by two 17th-century fortresses. Take a trip to the Old Head of Kinsale for magnificent cliff scenery. It was off here that the Lusitania was sunk in 1915 with a loss of over 1,500 lives.
Desmond Castle on Cork Street was built as a custom house by the Earl of Desmond around 1500. Desmond Castle has had a long history, ranging from Spanish occupation in 1601, to a prison for captured American sailors during the American War of Independence. It is known as "The French Prison" after a tragic fire in which 54 prisoners, mainly French seamen, died in 1747. The castle was also used as a borough jail from 1791 to the onset of the Great Famine when it was used as an auxiliary workhouse tending to the starving population.
So, Kinsale is but one stop on the map of Ireland, which is full of famous historical sites, breathtaking scenery, and towns and villages with social ties that go back before written history. And then, there's the whole rest of Europe and beyond. The Irish are well known for their love of home, but also known for the ability to just pick up and go! Why stay home all the time when it's so easy to see different countries and cultures as well.
Don't make the mistake of trying to figure out where you are in Ireland from the road signs. Thanks to recent legislation, many of the road signs are now in Gaelic rather than Gaelic and English as they had been. Stanford's is world famous for its detailed maps, guides, and tour books, so bone up on the territory before hitting the road.
...and for the cars, boats, trains, planes, and a place to lay your head,

1 2 Travel knows the lay of the land.
If you are going to cross over to the mainland, the ferry is part of the fun of the trip.
Ireland 2006
You Should Also Read:
An Irish Garden
Shopping in Ireland
Looking for Irish Ancestors


Related Articles
Editor's Picks Articles
Top Ten Articles
Previous Features
Site Map





Content copyright © 2021 by Mary Ellen Sweeney. All rights reserved.
This content was written by Mary Ellen Sweeney. If you wish to use this content in any manner, you need written permission. Contact Bee Smith for details.