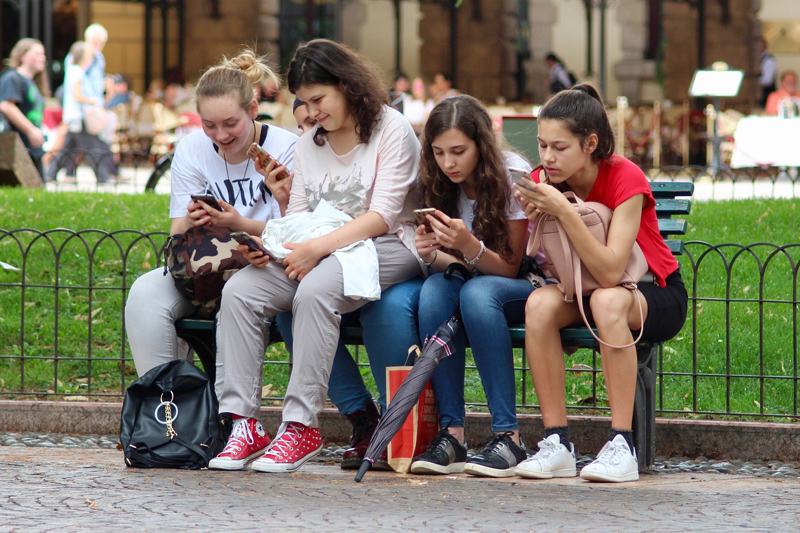 Elite Beat Agents is one of those games that seems awfully silly - but is incredibly addictive once you get started. It's a rhythm game with some fun songs to play along with.
The plot is the silly part. Secret agents watch for trouble - babysitters trying to calm down kids, little girls missing their daddies - and jump in to help out. The way they help is by dancing along to the music. This is like finding a "plot" for tetris. Just ignore it :)
The real fun is the actual gameplay. You have a song playing in the background - the 19 different tracks include songs like YMCA, Material Girl, You're the Inspiration, La La, Sk8ter Boi, Let's Dance and much more. There's a good mix to please most players. Now you tap along with the song on circles on the screen.
Let's say you're playing Material Girl. They might show 4 circles in a row for you to tap along with the song. A larger circle will show around each circle, closing in on it and matching it right when you're supposed to tap it. Sometimes you slide along a line. Sometimes you double tap. The taps make drum beats and cymbals, so it really does sound like you're playing along with the song. The "closing circles" are really easy to see and understand and draw your eyes along.
In between verses, the top screen shows you manga-like scenes of the "story" you are following. So in one story, a weathergirl is trying to get rainy clouds to go away so she can have a picnic with her son. The scenes show her getting help from people in blowing away the clouds. Depending on how well you do in your playing, you get different endings - so you really have incentive to do your best and to replay.
There are two levels of difficulty, and on each level you get a rating of how well you did. You can easily go back and replay levels to get the highest rating in each one.
You might think that 19 songs aren't a lot, but really, you don't play a song just once. That would be like listening to a song just once on the radio or on your MP3 player! You listen to and play them repeatedly because it's fun to hear the song and fun to play along.
Highly recommended!
Buy Elite Beat Agents from Amazon.com


Related Articles
Editor's Picks Articles
Top Ten Articles
Previous Features
Site Map



Follow @lisavideogames
Tweet





Content copyright © 2022 by Lisa Shea. All rights reserved.
This content was written by Lisa Shea. If you wish to use this content in any manner, you need written permission. Contact Lisa Shea for details.