Signs and Symbols - Dream Symbols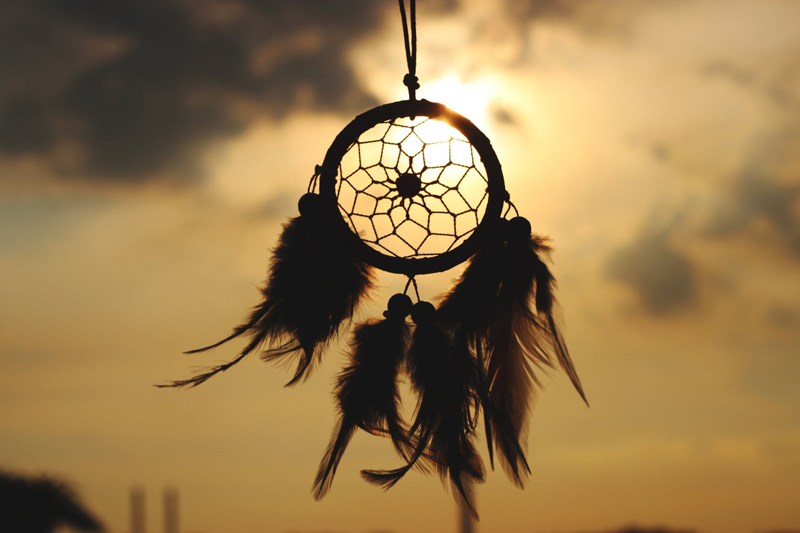 "Are dreams really just symbolic?"
People ask me this question quite frequently and usually with more than a little disappointment in their voices. The question is sometimes prompted by a marvelous, magical dream and sometimes by one that is more on the frightening end of the dream scene.
Dreams completely fascinate me--they always have. Even as a child I was completely mesmerized by the "little movies" my mind screened every night. My fascination led to study and in the course of that study I learned everything I could about symbols--the language of dreams.
I have become quite proficient in speaking dreamese and have become so used to symbols that I think I sometimes fail to convey the magic that is inherent in them. Much like a fish who, by virtue of living in water, has no idea of what being wet is, I have forgotten to convey what a symbol is. Without understanding what a symbol actually is, dream interpretation may leave many feeling like Dorothy when she discovered that the Wizard was really just a little man behind a curtain pulling levers.
When people ask the question, "Are dreams really just symbolic?" with such disappointment it is because the idea of a symbol is being misunderstood. Symbols are often equated with signs--something that serves as a simple representation of something else. Symbols may represent something else but they carry a potency, a magic, a radical quality that is very different from a simple sign. Signs are indicative; symbols are transformative. Along with their meaning, symbols carry the ability to reach into the depths of our very Selves and reveal deep truths of emotion, consciousness, and soul in a way nothing else can. And along with this power of revelation comes the power they have for serving as catalysts for change in one's soul and psyche.
Think of a waking life road stop sign--the sign serves as an indicator that one should stop one's automobile at an intersection. There is really hardly anything magical or powerful about it. It is a simple shape in standard colors indicating the appropriate action one should take in order to maintain safety and obey rules on the road.
Now, stop put that same sign into a dream life scenario. Look at what you are doing, what is occurring in the dream along with the stop sign, who you are with and then look at the stop sign. It's a pretty obvious metaphor--you need to stop whatever activity is going on in the dream. That sign, that simple sign you see every day is now a message, a clear message from your psyche, which, if heeded, can alter your very existence.
Rarely are dream symbols so simple. The symbols that come to us each night are ideas so complex that their expression can only be made in the form of a symbol. Dream symbols are literally saying, "I can't tell it to you, I have to show it to you." Dreams are living expressions of the old saying "picture paints a thousand words". Dream symbols are rich tapestries filled with imagery of life, death, birth, and all the colors the human soul can mix. They are complex and beautiful creatures with lives and language all their own. They are the gifts our souls bestow on us each and every night. They are never ordinary, never anything less than amazing. They are, in fact the very language of the spirit and the mind of the soul.
Until next time, sleep well and dream out loud!
*~Aisling Ireland~* is an ordained Spiritual Counselor providing dream interpretation and Tarot readings. To make an appointment check out her website at:
web.mac.com/aisling.ireland
Two of my favorite reference books are the two below by Barbara Walker. Both have interesting information about god/desses, mythology, and symbols. I use both frequently to help interpret symbols in my own dreams!


Related Articles
Editor's Picks Articles
Top Ten Articles
Previous Features
Site Map





Content copyright © 2023 by Aisling Ireland. All rights reserved.
This content was written by Aisling Ireland. If you wish to use this content in any manner, you need written permission. Contact Lori Chidori Phillips for details.