Pregnancy and Hearing loss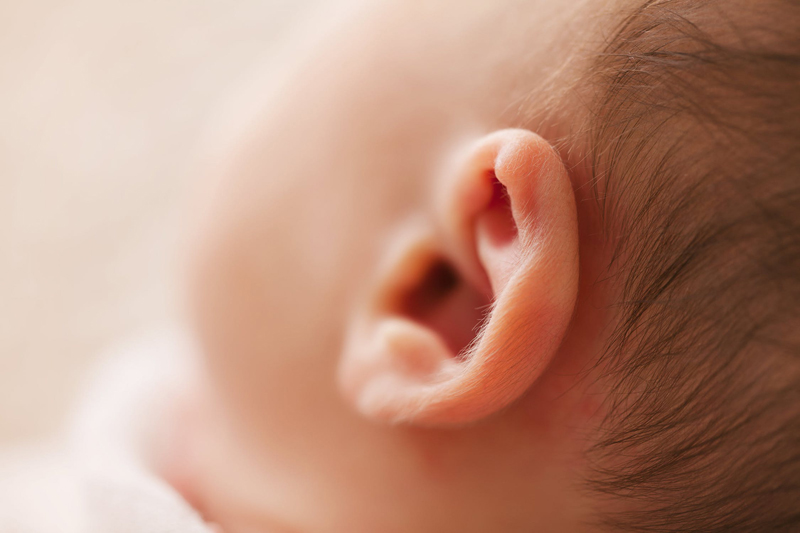 Recently some women on our Cochlear Implant forum commented on experiencing greater hearing loss during pregnancy. A number of them had similar pregnancy and birth experiences and were asking whether there was a link between (perhaps) ceasarian births and/or drugs administered.

I am not a doctor and cannot answer the questions scientifically. However, during my first pregnancy (age 20) I noticed a change in my hearing levels and checked with my ENT specialist. I was told my hearing would return to normal after my pregnancy was over. It was only after I had three children I realised it never did. (I was too busy after their births to take notice of whether my hearing got better or not!) To my knowledge I do not have Otosclerosis, I had three perfectly normal healthy pregnancies. I had normal deliveries with no drugs of any kind either during pregnancy, for the birth or afterwards.

However, prior to my first pregnancy I already had a measured high frequency hearing loss (probably caused by measles when I was about 9 years of age). So I definitely know my deafness was not caused by pregnancy but, in hindsight, I can say being pregnant accelerated my loss.

From my desk research, apparently there are two kinds of deafness which may be associated with pregnancy. I say 'may' because some sources report there is no link between pregnancy and deafness.

The first is a sudden sensorineural hearing loss occurring over 72 hours. This is uncommon and could also be associated with toxaemia. While no one is sure, perhaps restriction of blood flow to the delicate ear tissues and canals causes the hearing loss.

The second is more common. According to one article, doctors have long been taught that women who already have Otosclerosis may experience acceleration of hearing loss when pregnant. (Once again some sources refute this).

Otosclerosis is a calcification of the small bones in the middle ear and often results in a conductive hearing loss and may also produce a sensorineural hearing loss (where the delicate hairs in the cochlea die).

I found there is very little information on the internet linking hearing loss to pregnancy. This is quite amazing when it is something that 'doctors have been taught'. Some sources (anecdotal) suggest around 10% of women are affected and it could be linked to hormonal imbalance/changes. This seems to be borne out through links between menopause (particularly HRT) and the increase in tinnitus along with hearing loss. In 2004 research (WebMD) suggests a link between hormone, prescription HRT medications and hearing loss. Although the study was small, and therefore not statistically valid, women on HRT performed 30% worse in noisy situations than those not on HRT.

Yet another study seems to contradict this entirely reporting those on HRT were hearing better than those not on it. Once again, as I have gone through menopause (over the past 9 years!) I certainly noticed dramatic changes in my hearing whenever I changed HRT medication or even put on a new patch. At times this change was such that I thought my Cochlear Implant was failing!

A number of women I have spoken to have told me their hearing became worse with pregnancy. Read Lyn Gill's story https://www.c-a-network.com/lyng.php I also remember my lip reading teacher calling her deafness 'pregnancy deafness' and it has been suggested Queen Alexandra suffered from Otosclerosis which was exacerbated by having children. My research, though not scientific, indicates that pregnancy does not cause deafness. However, for those who already have an underlying condition such as Otosclerosis or have complications throughout their pregnancy and are prescribed drugs, and, as in my own experience, pregnancy can accelerate hearing loss.

You Should Also Read:
Read Lyn Gill's story


Related Articles
Editor's Picks Articles
Top Ten Articles
Previous Features
Site Map





Content copyright © 2023 by Felicity Bleckly. All rights reserved.
This content was written by Felicity Bleckly. If you wish to use this content in any manner, you need written permission. Contact Felicity Bleckly for details.