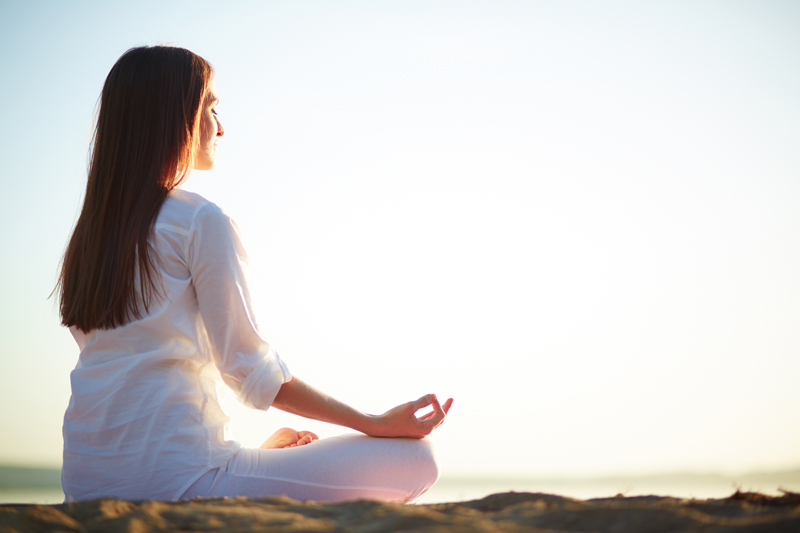 When I was a teenager, I loved to push my mother's buttons; sometimes I was bored and sometimes I just wanted to clear my head after school with a good argument. My mother would often end it with a smile and say, "Someday when I'm gone you will miss me." "That cheap guilt trick doesn't work with me! You need something better than that!" I laughed victoriously, turned on my heel and went straight to my room to chat with a girlfriend. Well, today I can say with a wistful smile, "I guess you won after all." I'm sure my mother can hear me; her laughter is reverberating throughout the universe.
Mothers and daughters are a complex breed, forever connected by an umbilical chord. The Greeks understood this truth, dramatizing it in the myth of Demeter and Persephone. Demeter, also known as Mother Earth, guarded her daughter, Persephone, whom she cherished above all. One day Persephone was gathering flowers in the field when Hades, god of the underworld, happened by and scooped her up into his chariot spiriting her away to his underworld kingdom to make her his queen. To say that Demeter felt upset is an understatement. She went into winter mode; as a result, the earth was shriveling up without vegetation. Mankind prayed to Zeus, ruler of the gods. However, Hades wasn't returning Persephone. Finally, Zeus and Hades reached a compromise. If Persephone did not eat anything in the underworld, Hades promised she could return to her mother. The myth concludes with Persephone having eaten 6 Pomegranate seeds. Therefore Persephone was allowed to spend six months of the year with Demeter and six months with her husband, Hades.
This is how the Greeks explain the changing seasons. Fall and winter occur when Persephone is away from her mother. I think that the myth also explores the tensions between the mother-in-law and son-in-law relationship: Every husband is king of the underworld to his mother-in-law.
As you can see, even when a daughter marries, she is connected to her mother. When she gives birth to her own children, experiences trouble, or attains success, she calls out to her mother. The turbulent teenage years help a daughter to discover her own identity to separate a little from her mother who has been a powerful force in her life. This prepares a daughter for the ultimate inevitable physical separation that occurs according to the laws of nature.
When a mother pushes her daughter's button or vice versa, it is because they are both so much alike – one genetic code looking at the other. How amusing when we get older and have all the facts, we can see a greater panorama. The woman I swore I would never resemble – well I have turned into my mother! Of course, it is my version of my mother, not a mirror image. In some ways I am tougher and in other ways, I am more giving.
While I miss my mother's physical absence this Mother's Day, I do know that I hold her in my heart that she exists in the marrow of my bones and in my DNA. Whatever I see, she experiences too. When my teenage daughter argues with me or tries to manipulate me, two voices say, "Someday when I'm gone, you will miss me." Isn't spring fertile with new life and new beginnings?
Happy Mothers Day to all my readers!
---
Debbie Mandel, MA is the author of
Changing Habits: The Caregivers' Total Workout
and
Turn On Your Inner Light: Fitness for Body, Mind and Soul,
a stress-reduction specialist, motivational speaker, a personal trainer and mind/body lecturer. She is the host of the weekly Turn On Your Inner Light Show on WGBB AM1240 in New York City , produces a weekly wellness newsletter, and has been featured on radio/ TV and print media. To learn more visit:
www.turnonyourinnerlight.com


Related Articles
Editor's Picks Articles
Top Ten Articles
Previous Features
Site Map





Content copyright © 2019 by Debbie Mandel. All rights reserved.
This content was written by Debbie Mandel. If you wish to use this content in any manner, you need written permission. Contact Debbie Mandel for details.