Politics and the Environment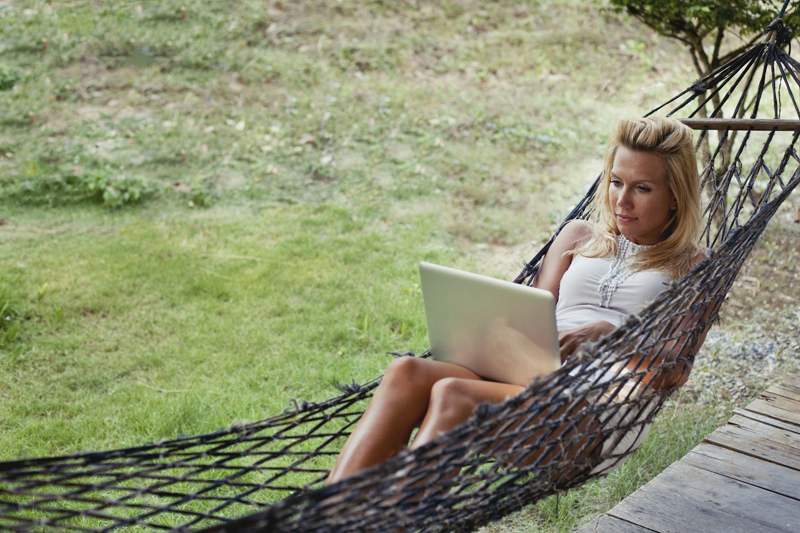 Whatever happened to global warming?

It seems that the political caravan has moved on. Climate change is yesterday's story.....

The politicians and lawyers in the US now believe that today's big threat to the globe comes not from burning too much oil, but from BP. They are looking to litigate and legislate the company and others out of existence.

The Deepwater Horizon crisis was a reminder that politicians can handle only one challenge at a time. Instead of a challenge, it should have been an opportunity...an opportunity for President Obama to draw a clear picture for the American public.

He should have drawn the straightforward conclusion between the inevitable environmental hazards of drilling for hydrocarbons miles below the ocean floor and America's insatiable appetite for oil.

The reason the Deepwater Horizon was there is because the United States consumes a quarter of world oil production even though it has only one-twentieth of the world's population.

These same factors come into play in global warming. Whether you believe the science behind the global warming debate or not, there is one definite fact.

That fact is that if the world's richest nation and biggest oil consumer is not ready to curb greenhouse emissions, no other nation will make the switch to a low carbon economy either.

President Obama said that the United States must exercise leadership by example. Well, reducing US oil consumption would mean less deep-sea drilling and less risk of another blow-out. It may encourage other governments to follow a similar path of conservation.

But such a path, with a sizable drop in US oil consumption, is extremely unlikely.

Of course, the United States is not the only country to back away from actions to tackle global warming.

The Pain in Spain

Leaders around the world, already preoccupied by the aftermath of the financial crisis and recession, are in some cases having to impose painful public spending cuts.

In Europe for example, keeping the euro intact and shoring up Greece and other wobbly economies has left little time or money for green policies.

And in Europe, Spain may be the poster child for wanting it both ways on energy and climate.....

Spain is the biggest per-capita global producer of wind energy and home to the world's biggest wind power operator. It is also a very significant player in the global solar power market.

But now Spain wants to double its subsidies for domestic coal-fired power plants. The Spanish plan centers on giving preferential access to the wholesale electricity market for power plants that run on domestic coal.

At the same time, the Spanish government wants to retroactively cut previously agreed tariffs for its 20 billion euro photovoltaic solar energy sector by 30 per cent. Such a move will be devastating for investors in leveraged solar photovoltaic projects.

The Spanish electric utility sector isn't thrilled about the move either. It will force utilities to switch from cheaper imported coal to more expensive domestic supplies.

It is worth noting that Spain's economy is in awful condition. Unemployment is running at 20 per cent and austerity measures imposed include a cut in public sector wages and a rise in the sales tax. So it's not surprising that the government wants to stop electricity bills from rising and create domestic coal jobs too.

These measures are expected to involve about 2 billion euros of government aid over a four-year period. The measures are fully supported by Spain's prime minister – Jose Luis Rodriguez Zapatero – who just happens to come from the Spanish coal-mining region of Leon.

Spain Is Not Alone

Spain is not alone in wanting it both ways.....

In May, intense lobbying by the UK coal power industry won a four-year reprieve for its old coal-fired plants, These plants were due to close in 2014.

This is despite the country having committed to an EU target of 15 per cent renewable power by 2020 and reducing carbon emissions by 34 per cent by 2020. Targets which it now will miss.

And then there is China, which is rapidly building its renewables capacity. Also increasing furiously is its coal burning, buying up of fossil fuel assets and overall energy consumption.

Which brings us back to the United States...where the "clean tech race" won't hamper the growing consumption of highly polluting unconventional oils, such as from the tar sands of Canada.

The conclusion drawn from all of this should comes as no surprise to anyone.....

Governments everywhere, it seems, will go to great lengths to ignore long-term problems and just 'kick the can' down the road. As long as it means not upsetting their constituencies in the short-term.


Related Articles
Editor's Picks Articles
Top Ten Articles
Previous Features
Site Map



Follow @SandraInvesting
Tweet





Content copyright © 2022 by Tony Daltorio. All rights reserved.
This content was written by Tony Daltorio. If you wish to use this content in any manner, you need written permission. Contact Sandra Baublitz for details.