Coping with Changing Seasons of Life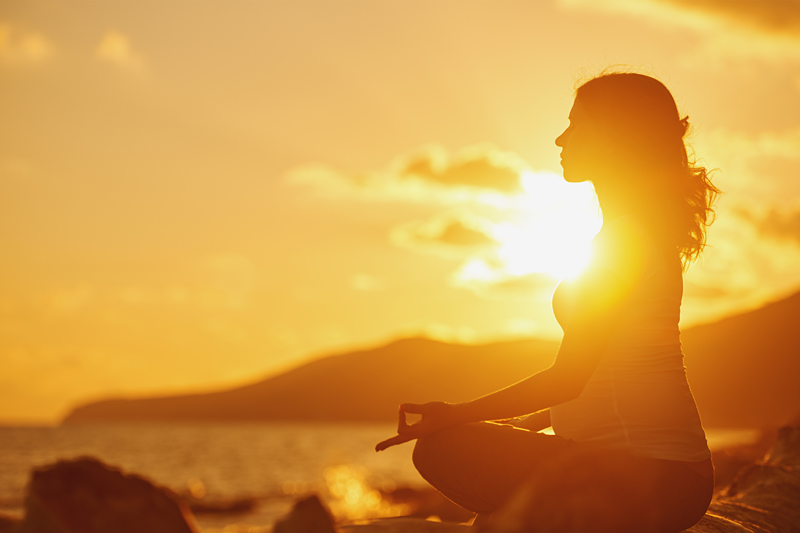 Finding ourselves on uncertain grounds in life is not only likely, but also inevitable. Often what had initiated with chaos and confusion can easily transform itself to a journey of personal and spiritual growth. Though we may encounter resistant barriers along the way just as seasonal congestion passes with scenery of spring, so too are new opportunities waiting to lead us from familiar, through the unexpected and into the realm of possibilities.
There is a time in our life where everything seems to fall into place. From the moment we wake up in the morning to the time we are ready to retire our days are filled with optimism and pleasant experiences. Though we may encounter minor peaks and valleys during this period they are manageable with little more than minor adjustments here or there. Everything makes sense.
A different type of cycle exists. It can emerge completely out of the blue or gradually over time with hints of discomfort. It comes to us in many forms of tragedy, uprooting, loss, disappointment, loneliness and fear. Deciding where to begin, as a result of these cycles can be difficult, especially when little makes sense.
Our first inclination may be to ignore or hide the circumstances making us feel uncomfortable. Eventually we may find uncertainty invading our sleep or lack of, diet and social situations. We may even go out of our way to create discord forcing difficult decisions to become inevitable.
Meditation and prayer are a given in any difficult decision. It allows us to tap into our higher self amidst the distraction of grief and worry. Although a reading can help us re-examine our situation from an aerial view, by itself, a reading may only guide an individual pointing out collective energies and possibilities the person may or may not be aware of. It will not produce an independent result of its own.
Another thing we can do when we are coping with uncertainty is become familiar with our talents. When we understand each soul is born without exception certain gifts and tools specific to our success, we provide the stage from which we will apply change. Even faults and weaknesses hold specific undeveloped talents. Like anything we avoid we usually get more of the same. Becoming kindred spirits with our faults giving them the benefit of the doubt allows the emerging talent to surface. We may be impatient and bossy, but have a more useful and pending talent of becoming an entrepreneur. We may currently be a willing victim in an abusive relationship but hold a more imperative role as a healer for a larger group of people who might actually benefit from it.
Keeping a journal to remind us of our attributes can provide that 3:00 am occasional pep talk we may need and quick reference tool when we are particularly frustrated. As our routines and lifelong plans start to fall away from us, a simple "Out with the old and in with the new" attitude can lighten our load as well.
As we may inevitably feel challenged at the very best in these situations, remembering an opportunity exists through these periods for us to become re-inspired with our lives. There were probably some particulars we could have done away with anyway.
As we commit to embracing change, we will start to notice the dark beginning to lighten and fear that kept us weary beginning to lift. Resistant forces of disappointment and self-doubt are now seen as falling away instead of what use to be familiar. We will know when we reach this point of discernment, where uncertainty meets with the broader bridge of transitional thinking. A clearing point presents itself in plain view of our soul where horizons meet the sky and tranquility envelops the ever-changing seasons of life.
Blessings & Light
Elleise
Clairvoyance editor
www.Elleise.com


Editor's Picks Articles
Top Ten Articles
Previous Features
Site Map





Content copyright © 2023 by Elleise. All rights reserved.
This content was written by Elleise. If you wish to use this content in any manner, you need written permission. Contact Karen Elleise for details.