Homemade Beads to Crochet With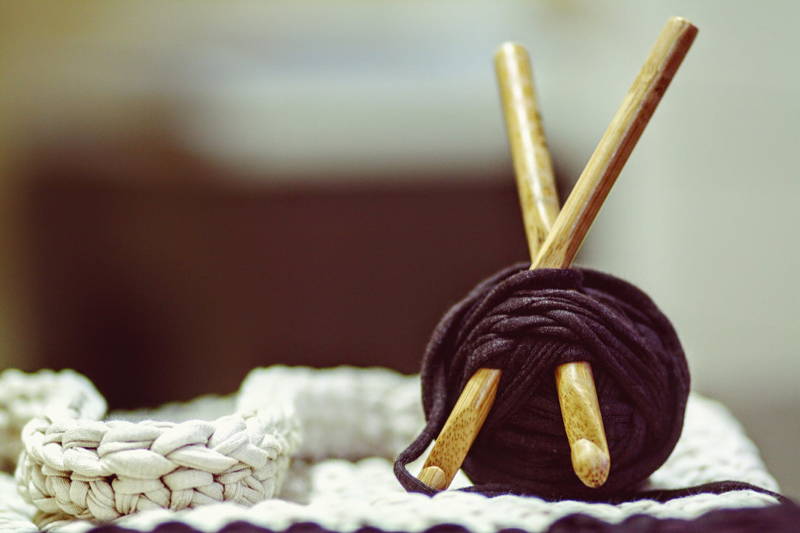 Back before anyone can remember, people have concocted ways to "accentuate" their possessions. They've used a number of ways to decorate houses, clothing, woodwork, etc. And, to break things down even more, the human race has utilized various materials to decorate even further; such as the materials used to weave fiber for garments, a number of materials for DIY (do-it-yourself) houses (no longer limiting themselves to brick, stone and wood, but to broaden their horizons to 'going green' with mud, straw, rubber, plastic and much more).

Thus, I can't help but to ask why we should limit our crochet. Personally, One of the best ways to decorate our crochet projects is to usse beads. Beads can be purchased, but the thrifty do-it-yourselfer will most often want to make use of their creative skills and choose to make their own beads. There are a number of ways in which this can be done.



1. Paper beads-using a thick paper of heavy gloss and a school glue. Cut to specified shape and wrapped around a round toothpick or a metal rod of similar size. Glue is then applied to 2nd wrap and each additional wrap; coating the outer layer completely with glue for a high gloss.

Elongated triangles (approximately 4-5 inches)-make up a somewhat rounded bead with some length.
Elongated rectangles (approximately 4-5 inches)-make up a long, rounded bead.
Narrow, elongated rectangle (approximately ¼" wide and approximately 4-5" long)-make up a flattened bead or spacer.
Other shapes may be created by using these examples above.



2. Clay-type beads-hand or manufacture molded to desired shape. Using a beading rod or a toothpick, pierce a hole through center of bead.

Store-bought crafters clay or a homemade clay
Homemade starch clay
Homemade flour clay



3. Glass beads- molded from glass rods

Homemade beads can be a costly craft, but with practice beautiful beads can be accomplished. In the meantime, homemade "seconds" can be purchased/sold at a much lower cost and some of the flaws may not be very noticeable to the untrained eye. Your unwanted "seconds" be sold at a price that will at least allow you to replace the used glass.
Store-bought glass beads-this will depend on what type of stores are available in your area. Or, you can use the internet to gain access to stores and individuals all over the world. You can make use of auctions and flea markets; either in person, by mail or via the internet.



4. Semi-precious stones

Learning to clean, cut, polish and drill holes through semi-precious stones can be a long and difficult process, but it can also be a very rewarding task. In the meantime, they can be purchased for a little amount of money or you can dig deep into your pockets. Someone with a wholesalers ID can tend shows and get "behind the curtain" into the wholesalers area. Here, perfect, semi-perfect and flawed stones can be bought for a small amount of money per strand or per individual stone. These gemstones come in multiple shapes; such as baguettes and faceted or unfaceted beads.



The important thing about bead-making is to have fun with it. If you start out expecting perfection, you'll be sorely discouraged at the mistakes one makes during the journey towards perfecting the skill of the bead-making art process.


You Should Also Read:
More about Crochet
BellaOnline Crochet Projects
BellaOnline Crochet Articles


Related Articles
Editor's Picks Articles
Top Ten Articles
Previous Features
Site Map





Content copyright © 2022 by Beverly Elrod. All rights reserved.
This content was written by Beverly Elrod. If you wish to use this content in any manner, you need written permission. Contact Holly Messenger Aamot for details.