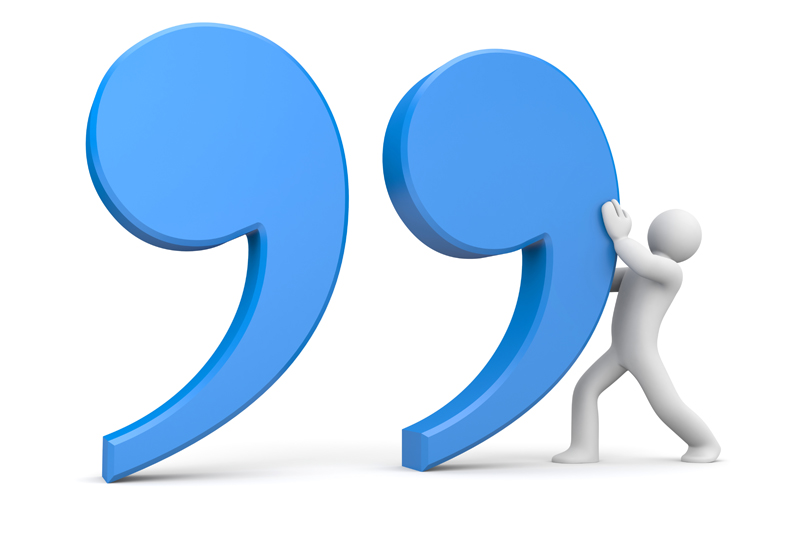 "Without justice, courage is weak."
-- American Proverb
"Ne'er of the living can the living judge. Too blind the affection, or too fresh the grudge. "
-- Anonymous
"Justice is a commodity which in a more or less adulterated condition the State sells to the citizen as a reward for his allegiance, taxes and personal service. "
-- Ambrose Bierce
"In the halls of justice, the only justice is in the halls. "
-- Lenny Bruce
" Whenever a separation is made between liberty and justice, neither, in my opinion, is safe."
-- Edmund Burke
"Justice is itself the great standing policy of civil society; and any eminent departure from it, under any circumstances, lies under the suspicion of being no policy at all. "
-- Edmund Burke
"When a just cause reaches its flood tide -- whatever stands in the way must fall before its overwhelming power. "
-- Carrie Chapman Catt
"Just like you can buy grades of silk, you can buy grades of justice."
-- Ray Charles
"Justice is the bread of the nation; it is always hungry for it."
-- François de Chateaubriand
"Children are innocent and love justice, while most adults are wicked and prefer mercy."
-- Gilbert K. Chesterton

"The whole history of the world is summed up in the fact that, when nations are strong, they are not always just, and when they wish to be just, they are no longer strong."
-- Winston Churchill
"All the great things are simple, and many can be expressed in a single word: freedom; justice; honor; duty; mercy; hope."
-- Winston Churchill
"Justice is the crowning glory of the virtues. "
-- Cicero
"Heaven gives long life to the just and the intelligent."
-- Confucius
"The wheels of justice -- they're square wheels."
-- Barbara Corcoran
"There is no such thing as justice--in or out of court."
-- Clarence Darrow
"Justice is always violent to the party offending, for every man is innocent in his own eyes."
-- Daniel Defoe
"Justice is the first virtue of those who command, and stops the complaints of those who obey."
-- Denis Diderot
"Justice is too good for some people and not good enough for the rest."
-- Norman Douglas
"Justice is not cheap. Justice is not quick. It is not ever finally achieved."
-- Marian Wright Edelman
"Though force can protect in emergency, only justice, fairness, consideration and cooperation can finally lead men to the dawn of eternal peace."
-- Dwight D. Eisenhower
"Justice has no independent existence; it results from mutual contracts, and establishes itself wherever there is a mutual engagement to guard against doing or sustaining mutual injury."
-- Epicurus

"That it is better 100 guilty Persons should escape than that one innocent Person should suffer, is a Maxim that has been long and generally approved."
-- Benjamin Franklin
"A jury consists of twelve persons chosen to decide who has the better lawyer."
-- Robert Frost
"Justice that love gives is a surrender, justice that law gives is a punishment."
-- Mahatma Gandhi
"One man's word is no man's word; we should quietly hear both sides."
-- Johann Wolfgang von Goethe
"I never promised you a rose garden. I never promised you perfect justice."
-- Hannah Green
"There is always time to make right what is wrong."
-- Susan Griffin
"This is a court of law, young man, not a court of justice."
-- Oliver Wendell Holmes, Jr.
"Justice is incidental to law and order. "
-- J. Edgar Hoover
"It is reasonable that every one who asks justice should do justice."
-- Thomas Jefferson
"Justice is truth in action."
-- Joseph Joubert
"Justice is the firm and continuous desire to render to everyone that which is his due."
-- Justinian

The Contemplation of Just...

"Injustice anywhere is a threat to justice everywhere."
-- Martin Luther King, Jr.
"Nobody is poor unless he stand in need of justice. "
-- Lactantius
"Faith is the sister of justice."
-- Latin Proverb
"The love of justice in most men is only the fear of themselves suffering by injustice."
-- François de La Rochefoucauld
"Let justice be done, though the heavens fall."
-- Lord Mansfield
"There must be justice for the accuser as well as for the accused."
-- Robert Mark
"A judge is a law student who marks his own examination papers."
-- H.L. Mencken
"Justice is to be found only in the imagination."
-- Alfred Nobel
"Crime takes but a moment but justice an eternity."
-- Ellen O'Grady

"Justice and power must be brought together, so that whatever is just may be powerful, and whatever is powerful may be just."
-- Blaise Pascal
"Justice without force is powerless force without justice is tyrannical."
-- Blaise Pascal
"If magistrates had true justice, and if physicians had the true art of healing, they would have no occasion for square caps; the majesty of these sciences would itself be venerable enough."
-- Blaise Pascal
"Justice is the insurance which we have on our lives and property. Obedience is the premium which we pay for it."
-- William Penn
"An honest man nearly always thinks justly."
-- Jean Jacques Rousseau
"Justice cannot be for one side alone, but must be for both."
-- Eleanor Roosevelt
"Believe in no other God than the one who insists on justice and equality among men."
-- George Sand
"He who decides a case without hearing the other side...though he decides justly, cannot be considered just."
-- Seneca
"Be just, and fear now."
-- William Shakespeare
"What is justice?"
-- Socrates

"Justice is justice though it's always delayed and finally done only by mistake."
-- George Bernard Shaw
"There is a point beyond which even justice becomes unjust."
-- Sophocles
"A jury is composed of twelve men of average ignorance."
-- Herbert Spencer
"The efficiency of our criminal jury system is only marred by the difficulty of finding twelve men every day who don't know anything and can't read."
-- Mark Twain
"The sentiment of justice is so natural, and so universally acquired by all mankind, that it seems to be independent of all law, all party, all religion."
-- Voltaire
"Justice is the great interest of man on earth."
-- Daniel Webster
"Justice is the ligament which holds civilized beings and civilized nations together."
-- Daniel Webster
"Justice is a terrible but necessary thing."
-- Jessamyn West
"Judging from the main portion of the history of the world, so far, justice is always in jeopardy."
-- Walt Whitman
"No question is ever settled Until it is settled right."
-- Ella Wheeler Wilcox
"Justice is like a train that is nearly always late."
-- yevgeny Yevtushenko
You Should Also Read:
Faith Quotations
Thank You Quotations
Inspirational Poetry


Related Articles
Editor's Picks Articles
Top Ten Articles
Previous Features
Site Map





Content copyright © 2023 by Danielle Hollister. All rights reserved.
This content was written by Danielle Hollister. If you wish to use this content in any manner, you need written permission. Contact Nicole Cardillo for details.