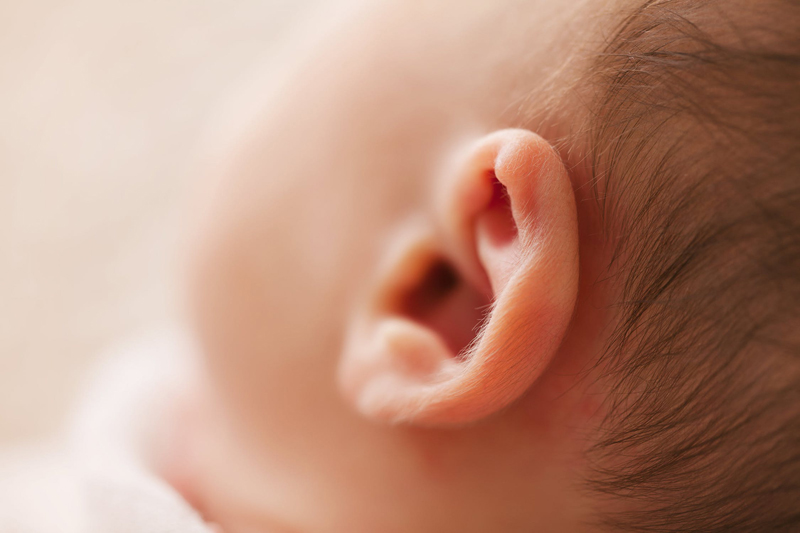 At the Disability Expo in Adelaide Australia, last week a Cochlear Implantee brought along her Hearing Dog. I asked her why, since she can now hear very well, did she need a hearing dog.

She told me, 'My husband died last year and now I'm living alone. At night or in the shower I can't wear my processor so this means I am effectively deaf. Bonnie, my dog, is my ears during these times and it makes me feel safer…and of course she gives me companionship as well.'

What does a hearing dog do?
Hearing dogs are trained to alert their owners to sound. These sounds include a telephone ringing, the door bell, a burglar, fire or smoke alarm or someone knocking on the door. When out and about the dog will alert their owner to someone coming up from behind or to traffic which can't be seen. When the dog hears a sound it has been trained to recognise, it alerts the owner by gently touching them with its paw.

Just like Guide Dogs for the Blind, Hearing Dogs, provided they are wearing their correct identification, are allowed entry to public places and transport with their owners. In Australia they are identified by a bright orange coat and leash and in the UK they wear a maroon coat and leash.
https://www.hearinglossweb.com/res/dog/dog.htm Read stories about how hearing dogs help their owners.

How many Hearing dogs are there?
While it's hard to get a world-wide figure here are some examples. International Hearing Dog in Denver has trained 950 dogs since 1979. In the UK around 650,000 people could benefit from a hearing dog but only 1,400 have been trained since 1982. This means demand is high. In New Zealand there are about 60 hearing dogs registered. In Australia around 330 dogs have been trained since 1980. In the USA it is reported there are approximately 15,000 hearing dogs.

Who can get a Hearing Dog?
Generally to qualify for a hearing Dog you must have a hearing loss of over 65dbls in both ears. The applicant must live alone and not have another dog in the house and must be prepared to care for it.

How are they trained?
Dogs are, where possible, chosen from those which have ended up I rescue centres and are no specific breed or size. They are tested for temperament and the ability to follow commands. Then they are trained slowly one sound at a time using a reward approach. Training takes time and is a positive experience for the dog. Owners are matched to a dog and checked to make sure they are compatible. Training is costly and generally the organisations training these dogs are not-for-profit and rely on donations to keep them going. In Australia Hearing Dogs are trained by Lions Hearing Centre and in the UK they are trained by a charity called Hearing Dogs for Deaf People. For information about Hearing Dogs in the United States visit https://home.att.net/~care4k9/Service.html - Christy Hill's pages showing where centres are in each state.





Related Articles
Editor's Picks Articles
Top Ten Articles
Previous Features
Site Map





Content copyright © 2022 by Felicity Bleckly. All rights reserved.
This content was written by Felicity Bleckly. If you wish to use this content in any manner, you need written permission. Contact Felicity Bleckly for details.