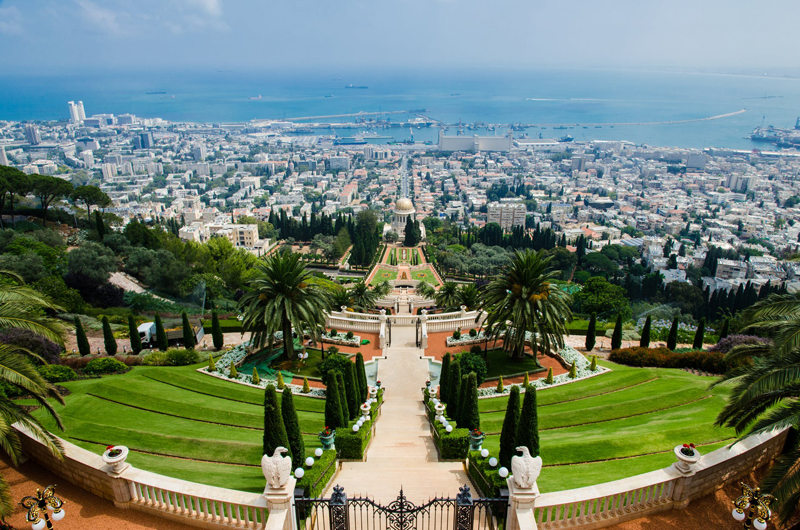 Because the Bahá'í Faith has no clergy, its administrative activities are handled by elected councils. Local and national bodies, called Spiritual Assemblies, are elected annually, and the international body, The Universal House of Justice, is renewed every five years in a three-stage election from the worldwide Bahá'í community.

There are no parties, slates or nominations in this electoral system, as all members resident within the jurisdiction of the Assembly are eligible equally. The absence of such practices is what constitutes the distinguishing feature of Bahá'í elections.

Participation is the duty of every adult believer, and both the process and the results help develop societies. "… the practice of nomination has the great disadvantage of killing in the believers the spirit of initiative, and of self-development. Bahá'í electoral procedures and methods have, indeed, for one of their essential purposes the development in every believer of the spirit of responsibility. By emphasizing the necessity of maintaining his full freedom in the elections, they make it incumbent upon him to become an active and well-informed member of the Bahá'í community in which he lives." Lights of Guidancep.9

Shoghi Effendi, the Guardian of the Bahá'í Faith, said that it is not "in keeping with the spirit of the Cause to impose any limitations upon the freedom of the believers to choose those of any race, nationality or temperament, who best combine the essential qualification for membership of administrative institutions. They should disregard personalities and concentrate their attention on the qualities and requirements of office, without prejudice, passion or partially. The Assembly should be representative of the choicest and most varied and capable elements in every Bahá'í community."ibid

So, what happens at a Bahá'í election? Well, first off, there will be a lot of prayer! "On the election day the friends must whole-heartedly participate in the elections, in unity and amity, turning their hearts to God, detached from all things but Him, seeking His guidance and supplicating His aid and bounty." ibid p. 11.

Voting is done by secret ballot, in which "... the elector... is called upon to vote for none but those whom prayer and reflection have inspired him to uphold." ibid

So, there is no list of candidates from which to choose, other than the membership list of the entire community, and after submitting one's vote by secret ballot, "One's vote should be kept confidential. It is not permissible to make any reference whatsoever to individual names. The friends must avoid the evil methods and detestable practices of the politicians. They must turn completely to God and with a purity of motive, a freedom of spirit and a sanctity of heart, participate in the elections…" ibid p. 12

"It is a basic principle of elections for Bahá'í Spiritual Assemblies that each voter must vote for the nine people who, in his or her opinion, are best suited to serve. He may have a low opinion of all those who are eligible, but his duty is to vote for those nine from among them who, in his estimation, best meet the standards for service on a Spiritual Assembly. ibid p. 20

So, what is the voter is looking for in those to be elected? He/she must "… consider without the least trace of passion and prejudice, and irrespective of any material consideration, the names of only those who can best combine the necessary qualities of unquestioned loyalty, of selfless devotion, of a well-trained mind, of recognized ability and mature experience.... The Compilation of Compilations, Vol II, p. 42

Very lofty goals, indeed, but faith is about working to achieve them! As you can see from these quotes, much of the Bahá'í electoral process is concerned with personal development. A Bahá'í is working to change the world, beginning with him or herself, and in order to participate fully and effectively in Bahá'í elections, a lot of personal work must be done. Fortunately, the process outlined by Bahá'u'lláh, Prophet-Founder of the religion, is designed to assist with this transformation.
You Should Also Read:
Bahá'í Administration
Bahá'í Administraton in the Field


Related Articles
Editor's Picks Articles
Top Ten Articles
Previous Features
Site Map





Content copyright © 2022 by Cheryll Schuette. All rights reserved.
This content was written by Cheryll Schuette. If you wish to use this content in any manner, you need written permission. Contact Cheryll Schuette for details.